Remember all those years ago when we would imagine robots preparing our meals? "The future," we labeled it. Well, the future is here.
Be it to ease the burden on our parents to get dinner ready, or to optimize our food prep processes so ingredients are cooked to perfection without any wastage – whatever we once visualized, technology has now materialized.
Where the only other form of food innovation involves improved delivery and more frozen food options, we've compromised our health for convenience, and people are increasingly distancing themselves from the enchantment of preparing a meal in the kitchen.
Get on with the times and pick from our list of handy kitchen devices so you enjoy home cooked food without losing out on all nutrient goodness!

---
Rotimatic
We just had to start with this one. Rotis are a staple for South Asians across the world, and while time has become tighter and schedules get busier, they just can't afford the time and effort it takes to prepare rotis daily.
Moreover, roti-making is a craft – from measuring to mixing, and from kneading to puffing, it's a skill acquired over years of practice.
Therein lies the purpose of the Rotimatic – a robot operating on dozens of motors and patents, with A.I. and IoT capabilities to mimic the pride and craft that makes every roti.
Where mom would have to get up an hour earlier each day and be the last to arrive at the dinner table, the Rotimatic churns flour into a hot and puffed roti in 90 seconds.
There's a little something for everyone too – tortillas, puris, and pizzas are also options to go for with your rotis, with many more free recipe upgrades in the pipeline.
Truly a case of one Rotimatic, with endless possibilities.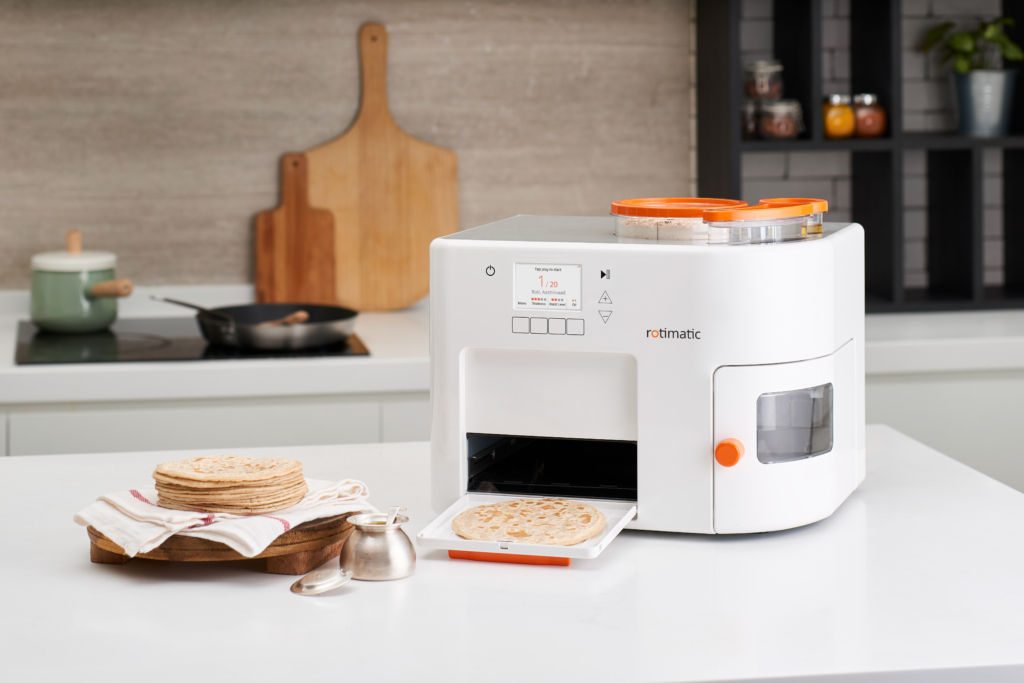 Sous vide Cooking
A new and healthy obsession has been sous vide cooking; to get your meats and meals to the perfect temperature.
The obvious benefit is doing away with diseases that could come with undercooked food, but sous vide cooking is a novelty that is also meant to prepare your ingredients and meals with the optimum temperature, bringing out flavors and textures that could easily be lost with lazy cooking.
Its smart features allow you to monitor and cook from a distance.
Take the meat, put it in a sealed bag, immerse it in a water bath, and your sous vide device does the rest. The sealing process ensures that no moisture is lost, and the water temperature ensures the food can't overcook.
The result? Tender and perfectly cooked food that you could sear on a pan for that elusive crisp outer texture.
Perfect Drink PRO Smart Scale
Now anyone can be a bartender!
Make your favorite cocktails at home, or get inspired to learn a few more to impress your guests at the next get together.
The gadget comes compatible with iOS and Android devices, giving you access to over 400 cocktail recipes while the scale measures and weighs each of your ingredients and alerting you when it's ready to be poured into a cocktail glass.
What a glass-clinking delight!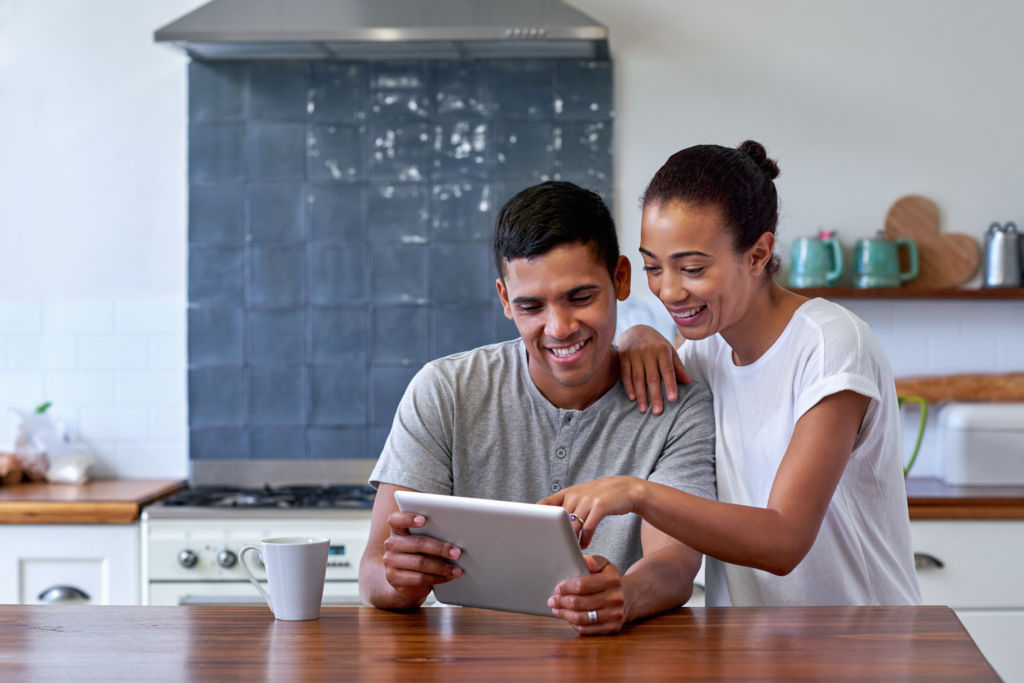 SmartPlate
If you don't enjoy watching what you eat, let SmartPlate do it for you.
This 10-inch plate is, get this, Wi-Fi and Bluetooth-enabled, with 3 mini-cameras and weight sensors. The motive is to make your life of calorie counting all the easier. It'll alert you if you've got too much on your plate, and keeps track of every meal you have on it.
Going one step further, you're able to connect to MyFitnessPal and Fitbit apps to enjoy a whole new idea of organized food-tracking.
Tefal Actifry
The Tefal Actifry Smart XL is expertly combining convenience with health.
Its Bluetooth capability lets you fire over recipes directly from your smartphone – over 200 of them.
Its premise is simple – to do your hard work for you so you don't need to stay close and worried about temperatures to use, or when to give it a stir. Health-wise, this fryer prides itself on the least amount of oil used, and it goes a long way!
Healthy French fries anyone?
---
It's a great time to be around. We may find ourselves increasingly obsessed with gadgets and gizmos, but the time has come for them to help us our in our kitchens become modern so we can spend more of that freed up time with friends, families, and ourselves with hobbies.
And if these appliances help us eat healthier and feel lighter in the process, why not!
70,000,000 Rotis made by 60,000 families with smarter kitchens across 20 countries. Join the Roti Revolution today! Click below to become a Rotimatic Owner today!