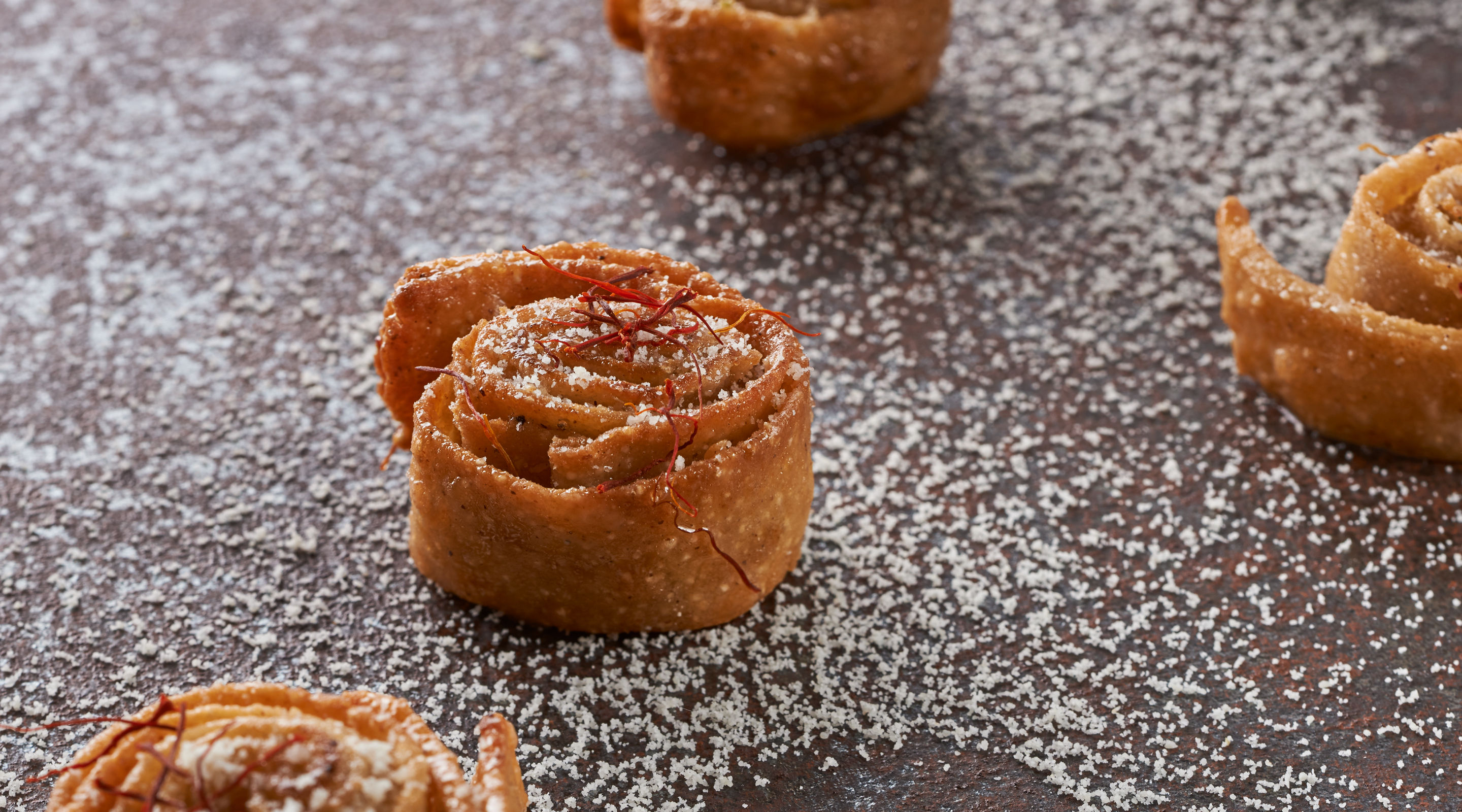 Kaja is a traditional sweet dish from Kakinada district in the state of Andra Pradesh. Traditionally all-purpose flour dough is rolled thin, cut into pieces, flattened and fried in medium hot oil and dropped in cardamom flavoured sugar syrup to become juicy. The outer crisp layers and the inner soft juicy layers are delectable to the eyes and tongue.
PREP:
COOK:
SERVES:

4-6 pax
1 Make a mixture of rice flour, ghee and powdered almonds.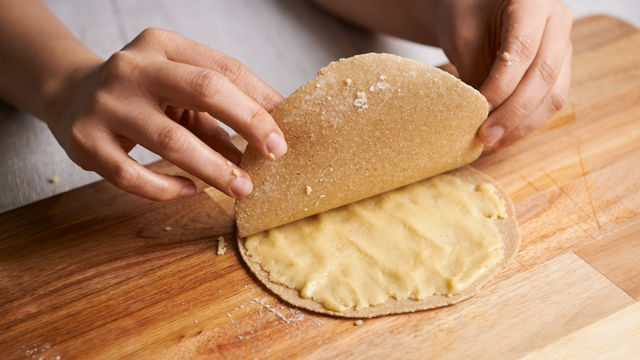 2 Make the disc using the puri setting. Grease the discs with the mixture. Keep one disc on the other and roll them.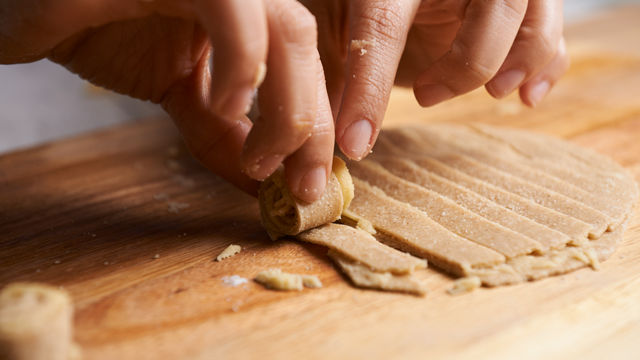 3 Cut it into small pieces and roll on them slightly so that the layers can come together. Seal the edges with a refined flour and water slurry.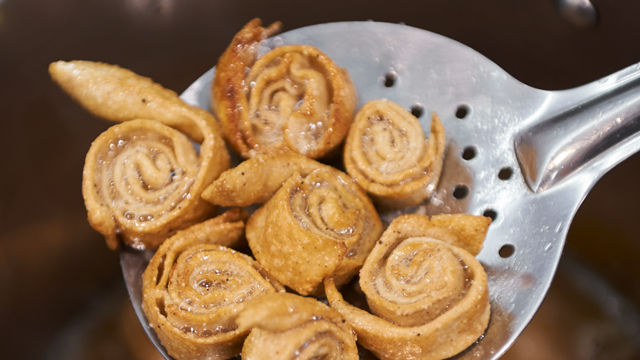 4 Fry them on a medium high heat.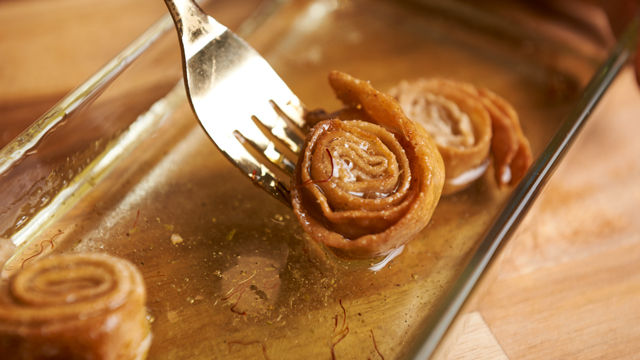 5 Place the fried Kajas in sugar syrup flavored with cardamom powder.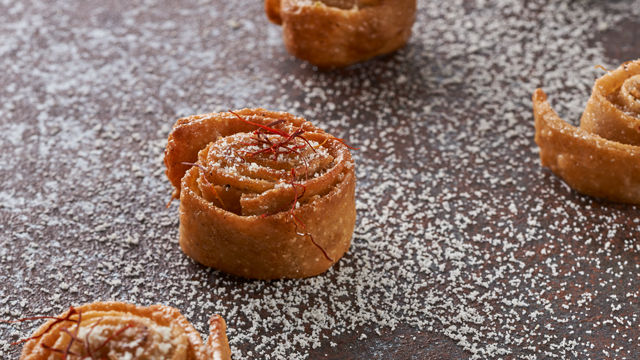 6 Remove them from the syrup and garnish with powdered almonds.
You may also like...

rotimatic
Buy Now
Type in your email address. We'll send you instructions for resetting your password.
You have been sent an email with new password