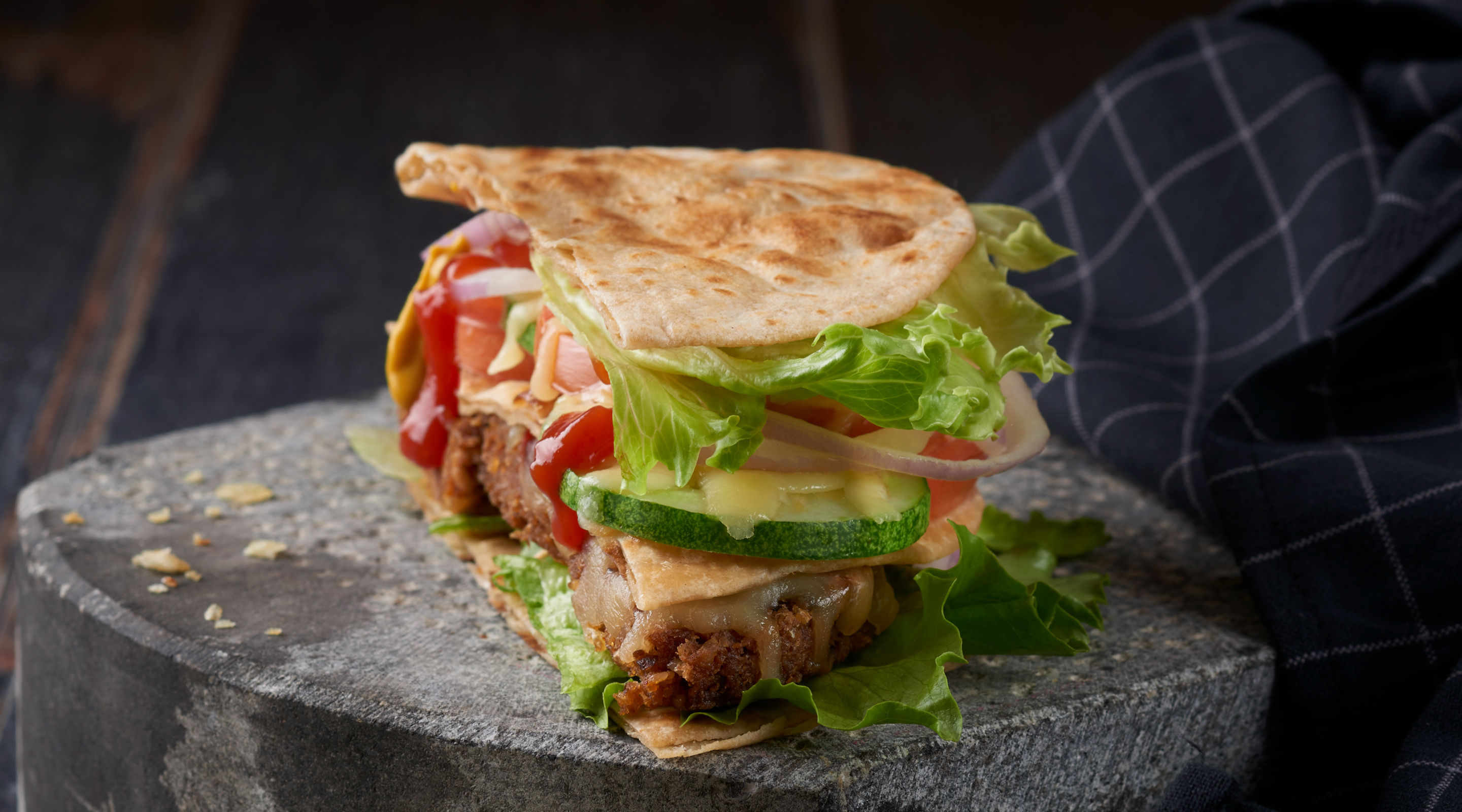 PREP:
COOK:
SERVES:

3-4 pax
ROTIMATIC SETTING
Flour
Aashirvaad Chakki Atta
INGREDIENTS
1
Black bean burger patty or minced chicken
½ cup
Mexican cheese, grated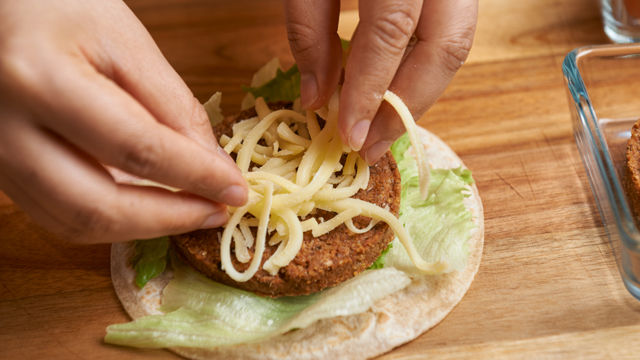 1 Put a flat pan to heat on medium heat. Make Rotis using the Rotimatic. Take one Roti. Layer with lettuce, burger patty and cheese.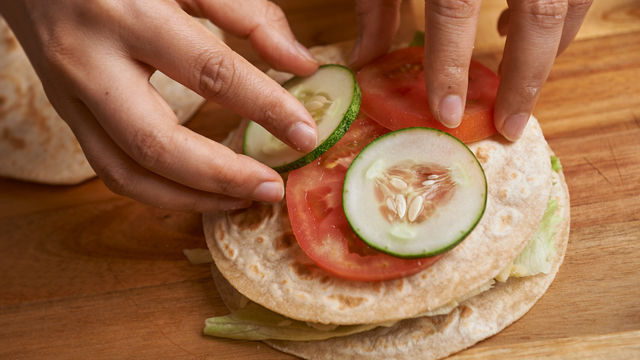 2 Top it with another Roti. Next, layer some tomatoes, onions, cucumbers, cheese and lettuce. Top it with the last Roti.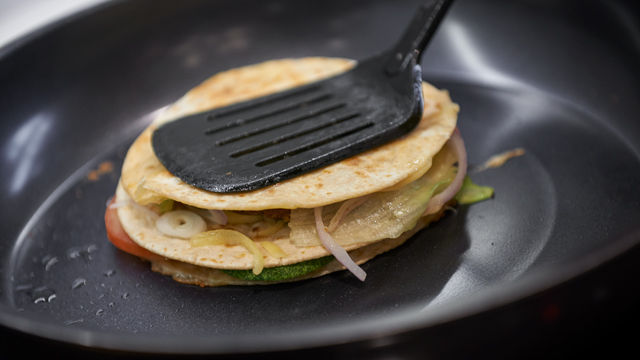 3 Carefully place it on the heated pan to roast for 2-3 minutes. Flip carefully. Roast again for 2-3 minutes.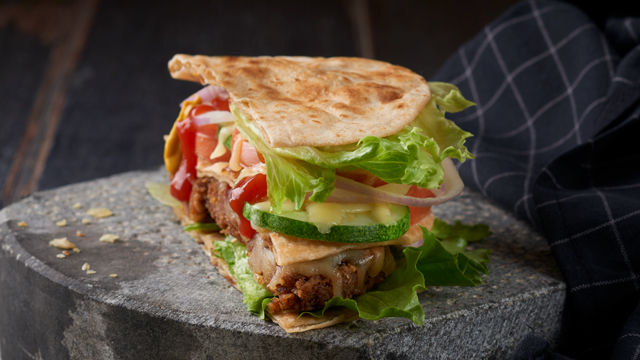 4 Cut into halves and serve. Serve with french fries or sweet potato chips for a complete meal. For an all American flavour top the second layer with mayonnaise, mustard, and ketchup.
You may also like...

rotimatic
Buy Now
Type in your email address. We'll send you instructions for resetting your password.
You have been sent an email with new password