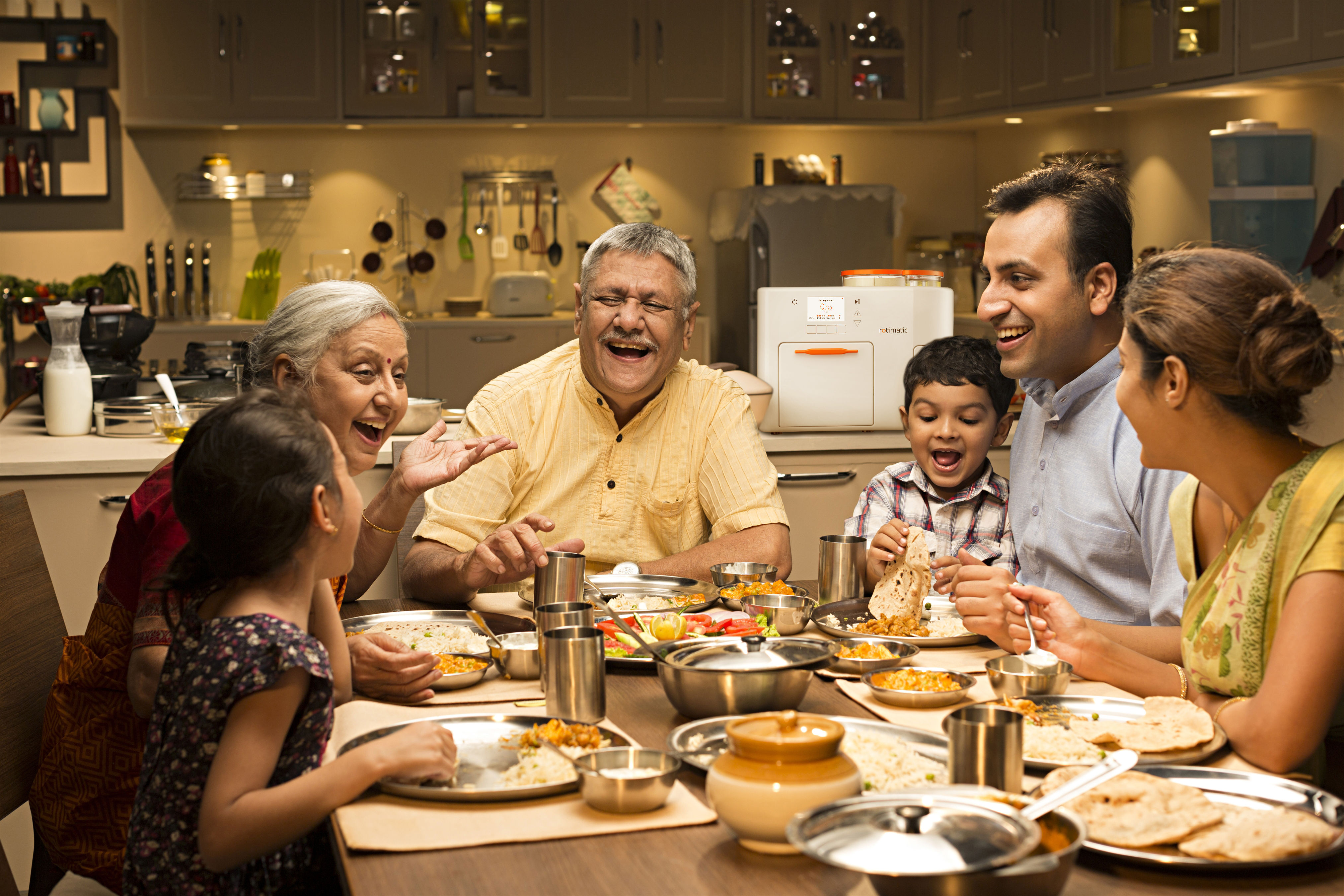 Thank you for your love!
Let us love you back.
Share your referral link with a loved one, and get USD 75 cashback after 120 days. Your friend will also receive USD 75 off their order, and enjoy FREE express shipping. Win-win!
What are you waiting for? Spread the love now!
Cashback amount might vary depending on offer running at that time
Get your referral link now!
Enter the email used for your Rotimatic purchase below!
Sorry, we were unable to find referral link with provided Email Address. Please try again!
How it works
Share your link with friend
Friend clicks your link and purchases Rotimatic
Receive an email confirmation for your friend's purchase.
Get your cashback after 120 days of the referral.
FAQs
Can my referral discount be combined with any other ongoing discount or promotion?
Unfortunately, you cannot combine any discount or promotion with the referral programme. There will be no cashback if your friend uses another promotion or discount instead of the referral link.
I referred my friend but he/she did not use the link! Am I still eligible for the cashback?
No. Your friend must use the referral link in order for you to receive cashback. A purchase through the link allows the system to add the cashback into your account.
Help! I'm having trouble generating my code!
If you're having any technical issues with your code retrieval, please write to us at support@zimplistic.com and we will get back to you ASAP.
How long does it take to get my cashback?
It will take approximately 120 days from the date of the referral purchase for the cashback.
rotimatic
Buy Now
Type in your email address. We'll send you instructions for resetting your password.
You have been sent an email with new password