Choose
real food
Outsourcing food preparation has side effects of preservatives, lack of hygiene. The
surest way to a healthy meal is to know every raw ingredient that goes into it.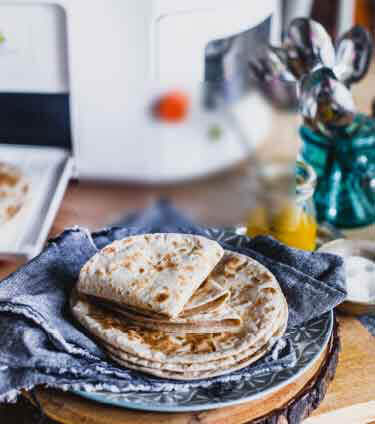 Cut bad calories by 50%
1 Rotimatic roti: 70 calories
1 Packaged roti: 188 calories
1 sliced bread: 84 calories
Save more

with Rotimatic

For an average family of 4, Rotimatic pays for itself within 6 months
and continues to save more. It encourages less restaurant, take-away meals.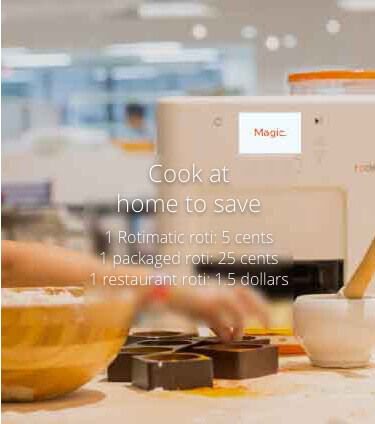 Save
30 mins

everyday

Rotimatic takes away the hassle of meal planning and preparation. Just sit back
and enjoy mealtimes with the entire family.
Creative

cooking

Rotimatic is designed as a platform to make any type of flatbread. With remote
upgrades, it will allow you to add more variety to your table and parties.