New affordable & risk-free way of bringing Rotimatic home.
Pay only for the number of rotis you eat each month.
Starting at USD 29.99 per month.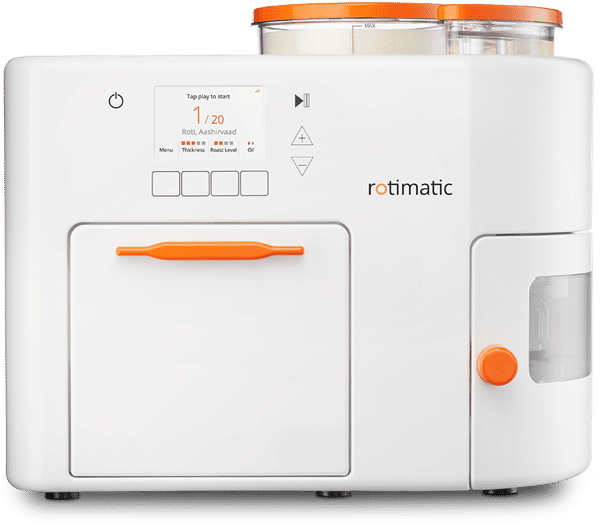 Smart Ownership for Smart Families
No investment, zero-risk, unlimited recipes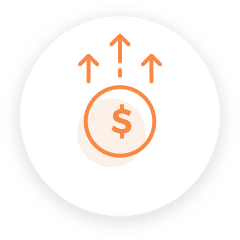 No Upfront Investment
You get to enjoy fresh, homemade rotis without buying the machine. Just pay for what you use monthly.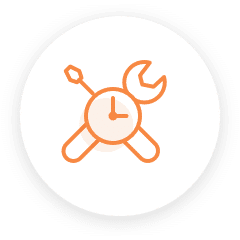 Lifetime Free Maintenance
After-sales support is a crucial part of the ownership experience. Now you get warranty for as long as you run your monthly plan.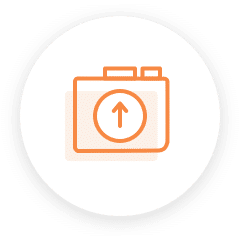 Lifetime Free Upgrade
Your monthly plan covers automatic upgrades where applicable, be it new recipes we launch or the new hardware unit sent your way to replace your current one.
Just pay for the rotis you eat and leave the rest to us!
Find the plan for you
Excludes local taxes & shipping
USD 199 Security Deposit
Refundable in full after Cancellation
30 Days No Risk Trial
In case you aren't satisfied, we will refund the full amount, no questions asked
No Upfront Investment
Moving? Just ship the product back to us in good shape! All good.
Starter
USD 29.99/m
Upto 150 rotis per month
Ideal for
Casual eaters
~25-35 rotis/week
Intermediate
USD 39.99/m
Upto 300 rotis per month
Ideal for
Regular eaters
~35-75 rotis/week
Ultimate
USD 49.99/m
Upto 500* rotis per month
Ideal for
Big families
75+ rotis/week
Additional charges for extra rotis over plan limit. For more information refer
FAQ
Find out more
How does it all work? Are there other hidden charges?
It is as simple as a family paying each month for the plan they choose. No hidden charges or tricks beyond what is outlined. You won't have to worry about investing a huge amount of money upfront or after-sales support issues. Our monthly plans handle it all, no further charges.
Would I have to pay for after-sales support costs?
No, our monthly plans are designed to remove all the stress around after-sales support. All issues faced by you will be fixed free of cost as part of your monthly plan.
Is there an option to still buy the product at retail price?
We are unfortunately not able to maintain two types of supply chains and the only way to own a rotimatic is via our monthly plans.
How do you calculate monthly charges? Can I switch to another subscription plan?
Monthly charges are based on the plan you choose. Each plan lets a family have upto a certain number of rotis each month. In the months where you exceed the number of rotis your plan allows, you would be charged additional for the rotis made on top of your plan's limit.
You can always switch your subscription plan before the start of each month.
What are the additional charges if I exceed the number of rotis compared to my plan limit?
For the starter plan, each additional roti would cost you USD 0.22
For the Intermediate plan, each additional roti would cost you USD 0.17
For the Intermediate plan, each additional roti would cost you USD 0.12
I am keen to try it. What happens if I stop my subscription after a month? Is there any lock in period?
We want you to try it without any risk. In case you aren't satisfied, you can cancel the subscription without any questions asked. Your deposit will be promptly refunded once the machine return process is complete.
Once the trial period is completed, you will need to use the machine for a minimum of 6 months.
Do I still have to pay for the subscription plan if I am out of station for more than 1 Month?
If you are away for a month or more, you can switch to the cheapest subscription plan before the start of the month. We are unable to support suspension of subscription plans.
Will my Balance (Remaining Rotis) be carried forward?
Our plans are designed to let a family eat freely as per their liking each month. We are unable to support carry forwards from the monthly plan (as that impacts our ability to offer free lifetime support).
Couldn't find what you were looking for?
Give us your feedback on how to better suit Rotimatic to your preferences, through a short survey.
Yes, take the survey
Meet our customers
70,000 families rely on Rotimatic
It's time to start eating fresh, hot rotis everyday
Still wondering if you should go for it? Well try it for a month & if you dont like it, You can return it no questions asked!
Select a Plan
rotimatic
Buy Now
Type in your email address. We'll send you instructions for resetting your password.
You have been sent an email with new password