Rotimatic And Friends – Kitchen Robots Changing Lives
Technology has made its way into our kitchens giving us handy robots to make exploring culinary skills like never before!
Appliances are the heart of any kitchen and having smart appliances work together to form a very efficient ecosystem. Modern kitchen machines take up little space, but some are real all-rounders. What had to be done with a lot of effort in Grandma's day is done in no time by today's kitchen machines.
They knead, stir, mix and can do much more with their extensive range of accessories. And some of the kitchen machines can even cook. We would like to show you some of the coolest of these, how they work, what the effective household helpers can do, and what advantages they offer to users.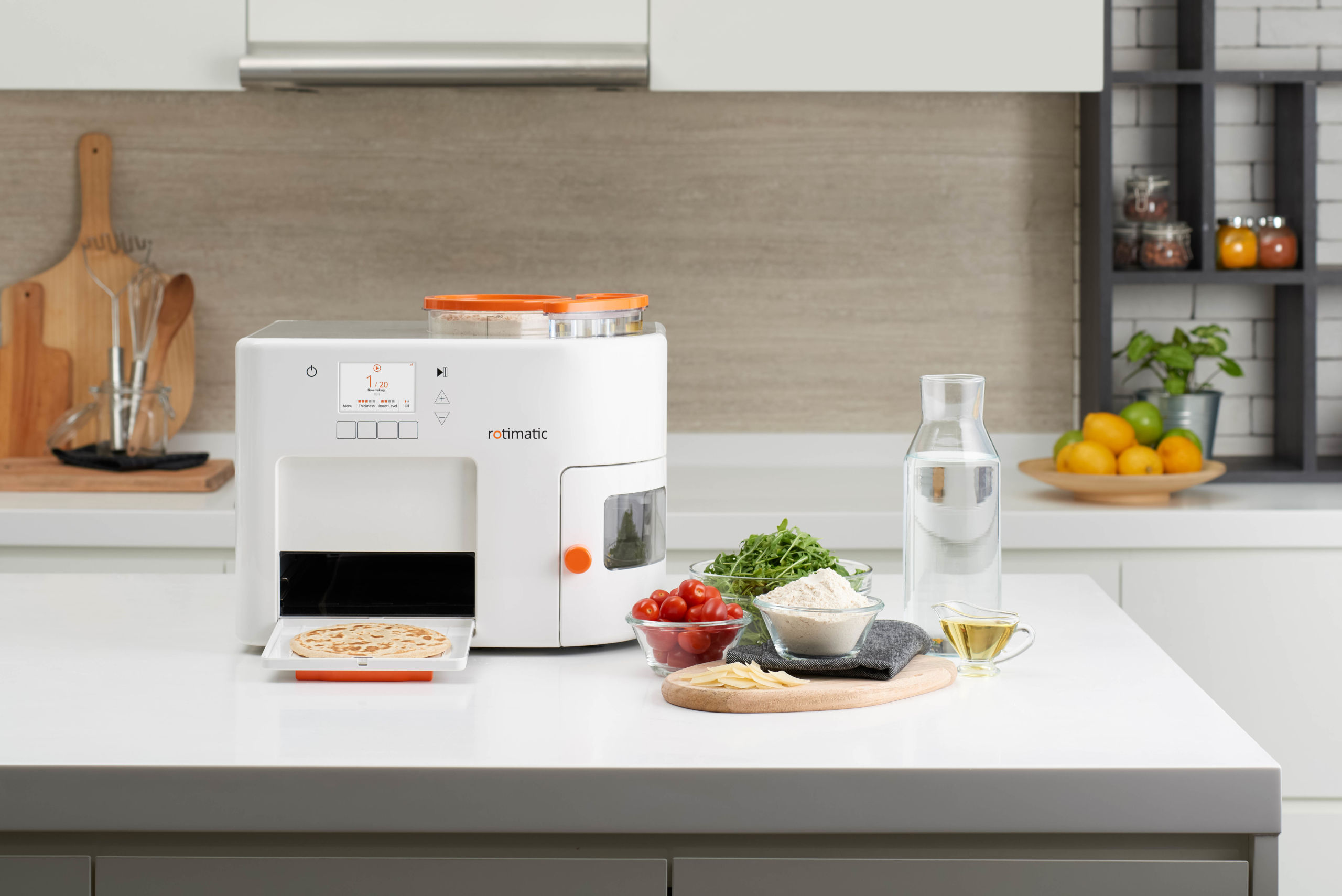 1. Rotimatic
This countertop kitchen robot by Zimplistic is a fully automatic rotimaker that uses Artificial Intelligence to give you fresh and nutritious unleavened flatbread. It automates the multi-layered process of mixing dry and wet ingredients, kneading dough to optimum consistency, rolling it into flat discs, and then roasting it till puffs and attains a lovely golden brown color – all under 90 seconds. Inside its 40 x 40 centimeter body, a 32-bit microprocessor controls 10 motors, 15 sensors, and 200 moving parts. Users can set the number of rotis in a batch, its oil content, thickness, and level of roasting. Its possibly the easiest way existing to make rotis, puris, tortillas, and pizza base.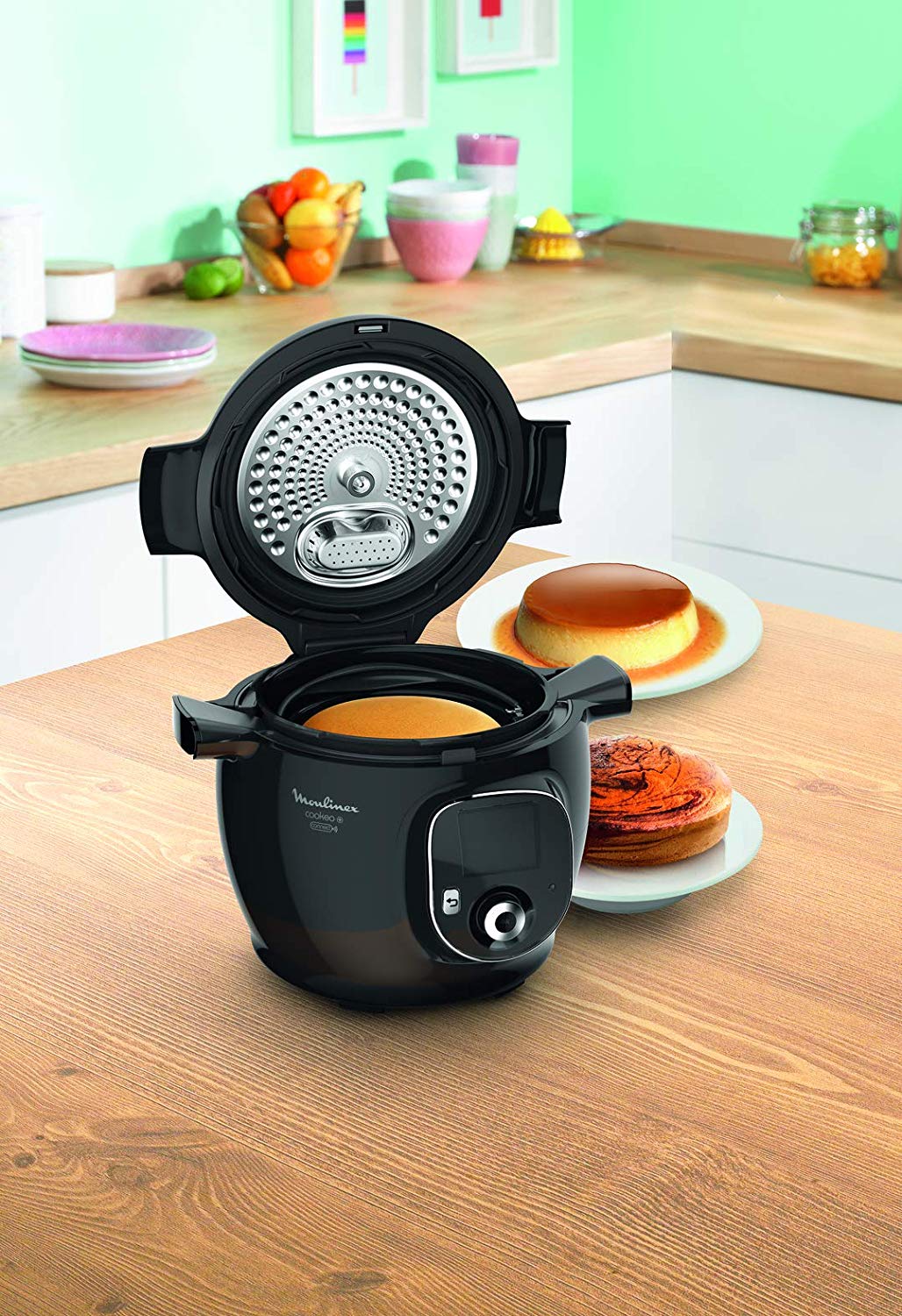 2. The Cookeo, the intelligent multicooker
Admittedly, it is not a robot, but rather a culinary assistant which helps you to prepare daily meals – from starters to dessert – quickly and well, in just a few clicks. The Moulinex Cookeo adapts to the number of guests, guides you step by step, and cooks without supervision. Its application offers more than 200 recipes, image support, cooking tips and videos, and the shopping list. It is also available in red!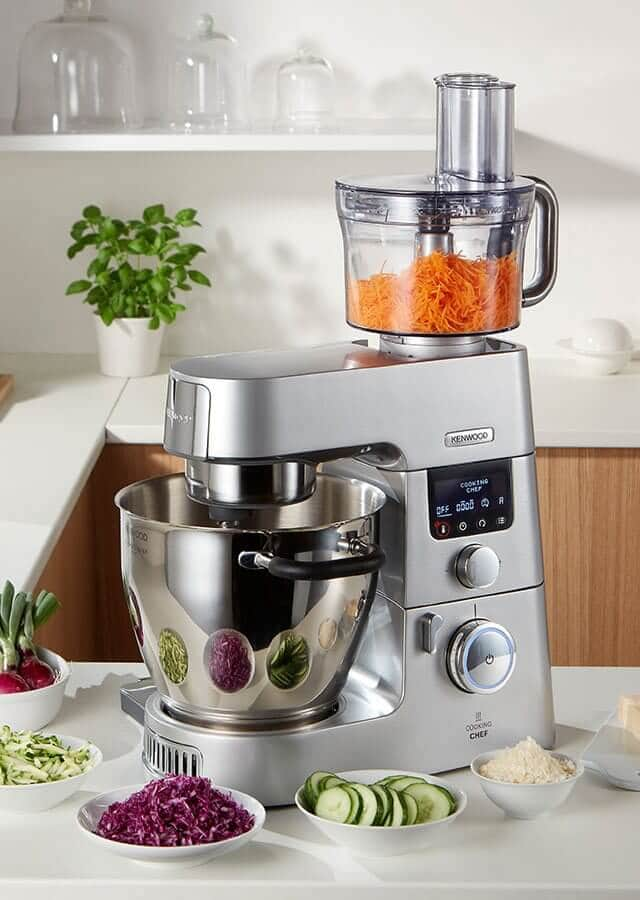 3. The Cooking Chef Gourmet
Its induction cooking goes up to 180 ° C. This high temperature allows you to sear meat, fish or vegetables while preserving their taste. You can also make tempuras, caramel, and even popcorn! It is accompanied by 13 accessories including a multifunction bowl with knives, a 1.8-litre blender, 6 discs for grating, slicing, a complete pastry kit, a kitchen scale, a stainless steel steam basket.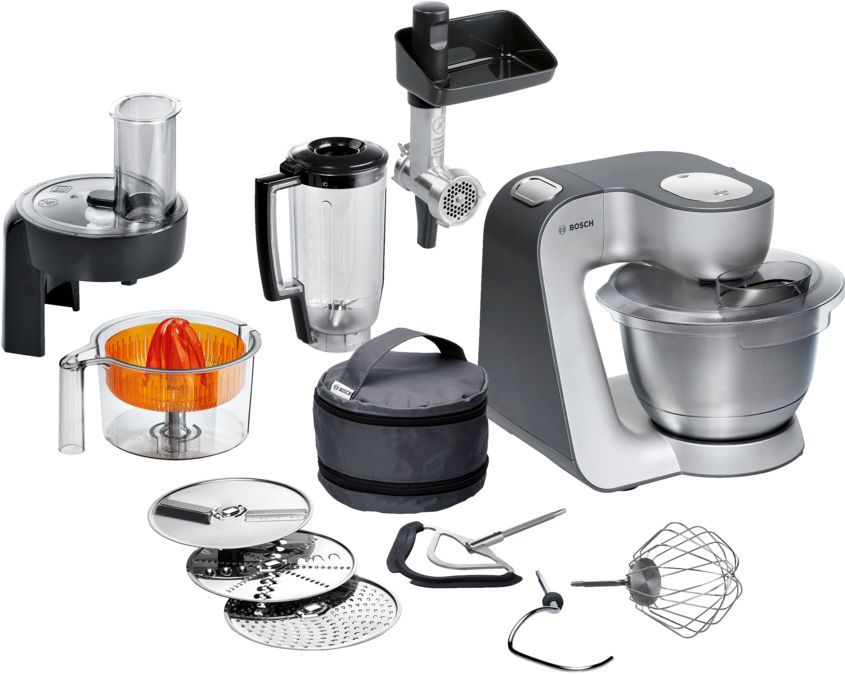 4. The Bosch MUM kitchen machine with all sorts of accessories
The Bosch MUM4880 kitchen machine is a real asset for a homemaker. Its large stainless steel mixing bowl has a capacity of 3.9 litres, which corresponds to a maximum amount of dough of 2 kg. The dynamic 3-D stirring system MultiMotion Drive ensures that all ingredients in the dough bowl are thoroughly mixed. 
The scope of delivery of the kitchen machine from Bosch includes additionally includes a citrus juicer, a continuous shredder, a cutting disc, a medium-fine friction disc, a whisk, a metal dough hook, a meat grinder attachment, and a recipe DVD. The kitchen machine can be expanded with high-quality accessories, such as the ice maker, the grain mill, the multimixer, and the shortbread attachment. With 600 watts, the Bosch Mum kitchen machine does a lot and makes it easier for you to mix, grate, cut, squeeze and stir.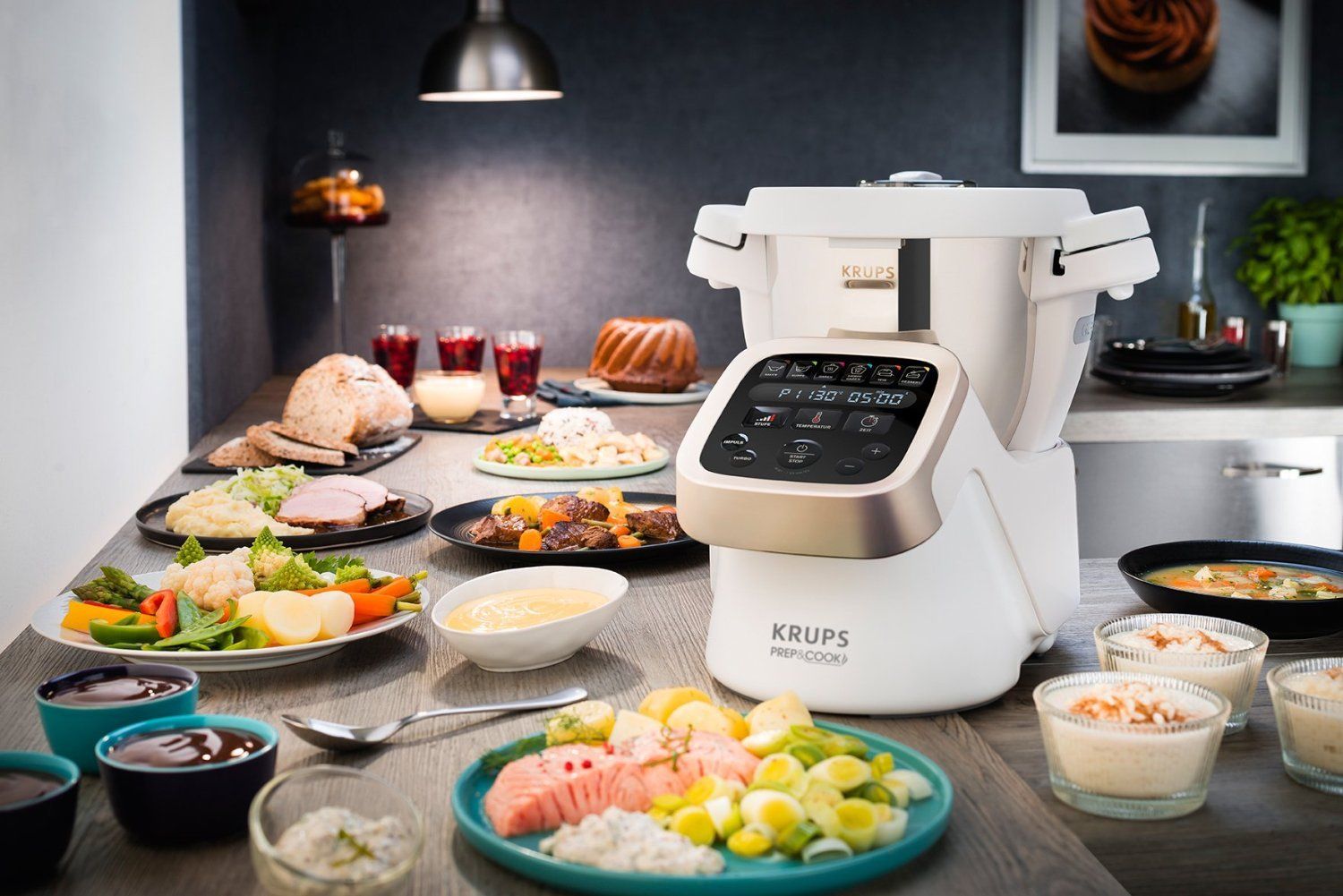 5. The multi-functional food processor from Krups Prep & Cook HP5031
The machine is available in different versions, some of which differ massively in price. Krups Prep & Cook can be controlled with a dedicated app that can be installed on your smartphone or tablet. There are already over 500 recipes in the Krups multifunction food processor app that you can track while cooking.  
The Krups Prep & Cook kitchen machine combines different kitchen appliances in one device and thus saves space in your kitchen. It can cut, mix, chop, beat, grind, crack open, stir, stew, steam, knead, and emulsify. There are 14-speed levels available, 2 of them with interval speeds. The temperature of the multifunction food processor can be individually adjusted from 30 degrees to 130 degrees in 5-degree steps. 
With 6 automatic programs and 14 different functions, many users can no longer imagine everyday life without this machine.
Robots become human
Robotics is steadily making its way into the domestic realm, and smart kitchens are one of its most obvious manifestations. Given that cooking is a fun hobby for many people and helps them relax, most users will not let the robots take their cooking completely out of their hands. And in community with others, cooking becomes an experience that, according to trend studies, people will even more value in the future. But robotics can do is make that experience a lot more fun, easy, and accessible, so one can concentrate on expanding their skills rather than toiling over tasks that can be delegated to these high-tech kitchen assistants. 
The post Rotimatic And Friends – Kitchen Robots Changing Lives appeared first on Rotimatic.