Add Rotimatic Nutri Mixes To Your Roti Atta
Families have fortified roti atta for ages with ingredients that boost nutritional value while enhancing taste. Presenting Rotimatic Nutri Mixes with miracle ingredients like spirulina, spinach, beetroot, plus healthy herbs and spices. Give your family the nutritional goodness that they might be missing.
Full of nutritional goodness that your family might be missing
HOW TO USE THE MIXES
STEP 1
Just Mix with Flour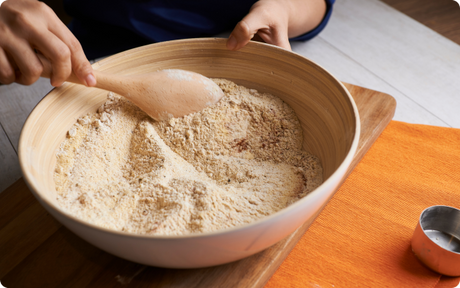 Empty the contents of the sachet into the flour container. Add flour in the ratio of 1:5
STEP 2
Load Mix into Rotimatic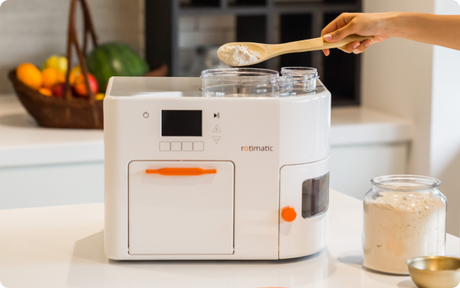 Seal the flour container and load it onto your Rotimatic. Select Aashirwaad recipe from the menu and press 'Play'
STEP 3
Enjoy Nutritious Rotis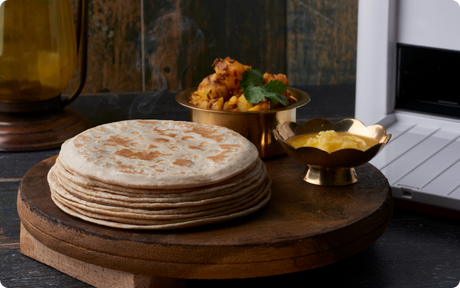 One sachet can make upto 15 rotis, Serve fresh and enjoy your extra nutritious rotis.
None Of Our Mixes Contain...
Tasty Goodness Of Natural Ingredients In Every Meal

Spirulina Powder
This superfood is loaded with nutrients like proteins and anti oxidants

Spinach Powder
Full of iron and fiber, helps in blood production and in digestion

Beetroot Powder
Full of iron and fiber, helps in blood production and in digestion
Rice bran
Rice bran is a good source of protein, minerals and fibre.

Psyllium Husk
Best source for dietary fiber for better digestion

Chilli Powder
Maintains blood pressure and helps in digestion

Ajwain Powder
Boosts metabolism and helps in digestion

Fenugreek Powder
Fenugreek/Methi is known to lower blood sugar levels and reduce cholestrol levels

Turmeric Powder
Turmeric is a well known antiseptic and antioxidant.
FAQs
What is a Rotimatic Nutri Mix?
Rotimatic Nutri Mixes are sachets of 100% natural powders made of robust and nutritious ingredients like spirulina, spinach, beetroot, rice bran, healthy herbs and spices. Add these sachets to the flour base to enhance the nutrition value of your rotis.
Why are there so many types of these mixes?
There are four mixes made with different ingredients basis specific needs. For example, the Green Goddess mix is an iron-rich formulation that helps women boost their nutritional intake, while the Little Superheroes mix is for young children who need a little extra in their food for development.
How do you use these mixes?
These mixes are in dry, powder form and should be added to flour used in your Rotimatic robotic roti maker. Just mix one part with five-part of your favorite flour, stir well and add it to the flour container in your Rotimatic.