Are Whole Wheat Rotis A Healthier Dietary Choice Than Rice? 
Rotimatic has made whole wheat flatbread consumption much simpler, and its growing number shows that users are choosing rotis over its alternative – rice – more.
Rice and wheat are both superfoods that have fed the human civilization for generations and should be a part of a balanced diet to stay fit. However, it wouldn't be fair to deny that one variety of staple food is not more nutritious than the other. As we have all heard from some source or the other, whole wheat bread ranks above rice in the healthy-food hierarchy. Unfortunately for most of us who struggle with striking a balance between our careers and domestic chores, consuming wheat (which the majority does in the form of handmade flatbreads) becomes somewhat of a chore. This is changing rapidly with Rotimatic by Zimplistic that has brought an hour-long process of making rotis down to a few minutes.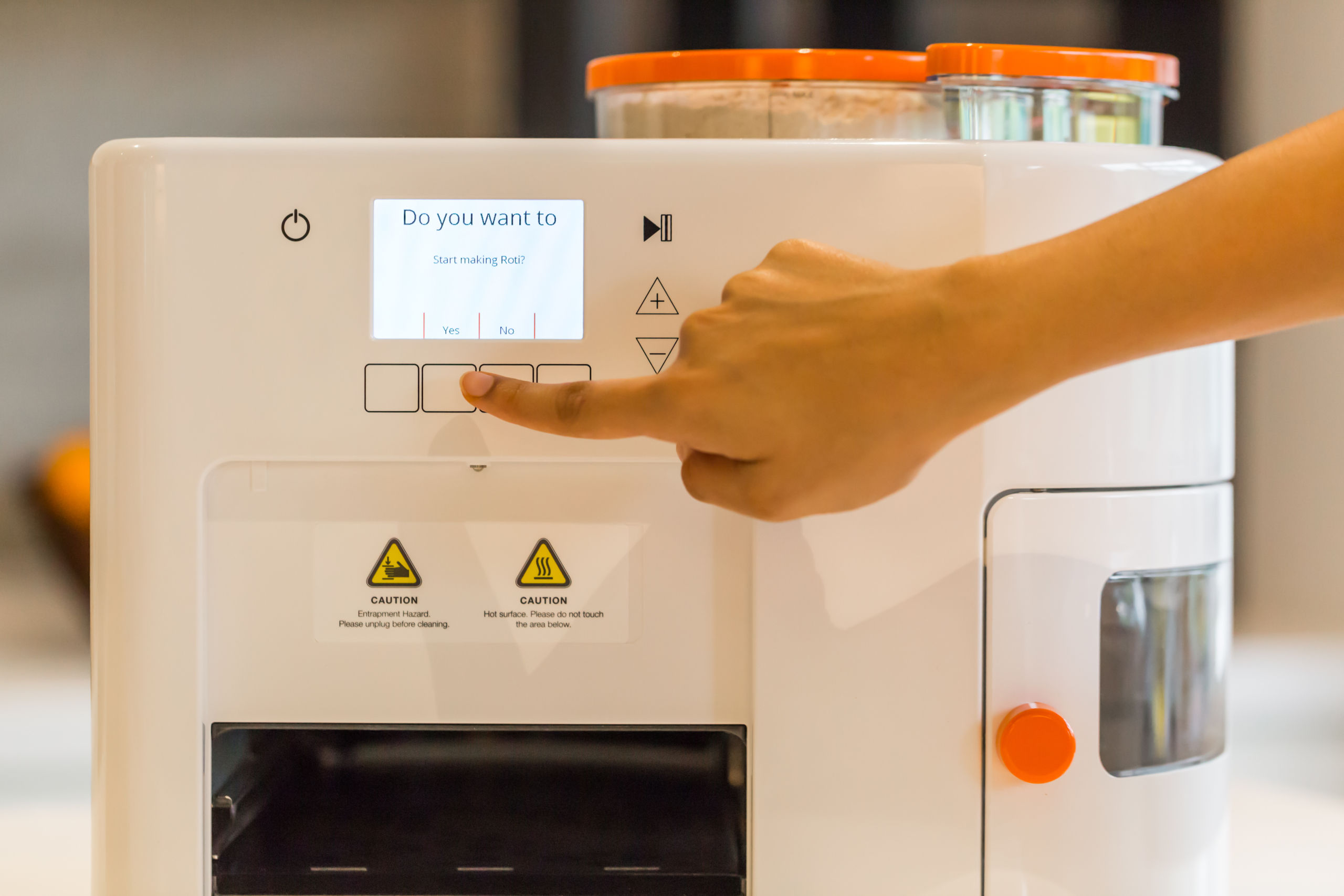 How does Rotimatic simplify the process of making rotis and other wheat flour-based flatbread?
Be it rotis, tortillas, or pizza bases, the traditional method of making flatbread has always been a tedious one. It requires flour, water, and oil in the correct proportion which must then be kneaded to an optimum consistency. The next step of roasting or baking the flattened dough calls for constant attendance and attention to the temperature of the skillet or oven, a task that causes physical discomfort as well, given a person's proximity to a heat source.
Rotimatic changes the game by drastically accelerating the journey of the flatbread from flour to your plate. It uses high-tech features – AI, IoT, and a 32-bit microprocessor – to control 10 motors, 15 sensors, and 200 moving parts within its 40 x 40-centimeter body. Together, these parts measure and dispense ingredients, knead the dough, flatten it into discs, and roasts them into fresh and warm golden brown rotis, all under 90 seconds. The only labor that a user puts into the process is adding the three ingredients into their compartments, and press a few buttons to set the number of rotis in a batch, their oil content, thickness, and level of roasting. 
Whole wheat rotis – a healthy alternative
Now that making rotis is no longer a hassle, here are a few reasons why you should opt for freshly made whole wheat unleavened bread over other forms of carbs –
Whole wheat has more fiber – Although there are other varieties of rice that provide adequate fiber, polished or white rice remains the most commonly used option. White rice is derived by removing the outer husk or bran – the part of the grain packing in maximum fiber and micronutrients. Thus white rice is devoid of B complex vitamins, iron, calcium, etc. Whole wheat flour, on the contrary, is high in fiber, protein, iron, calcium, potassium, magnesium, and selenium.

Whole wheat roti/bread sates hunger for longer – The starch content in whole wheat is much less than in rice because of which it takes longer to digest. This keeps one full for an extended period of time.  

Whole wheat helps control blood sugar – The high glycemic index of rice rapidly increases blood sugar, making whole wheat rotis a healthier alternative for diabetics.  
Although, rice or roti both have similar carbohydrate levels and calorific value, they differ in nutritional value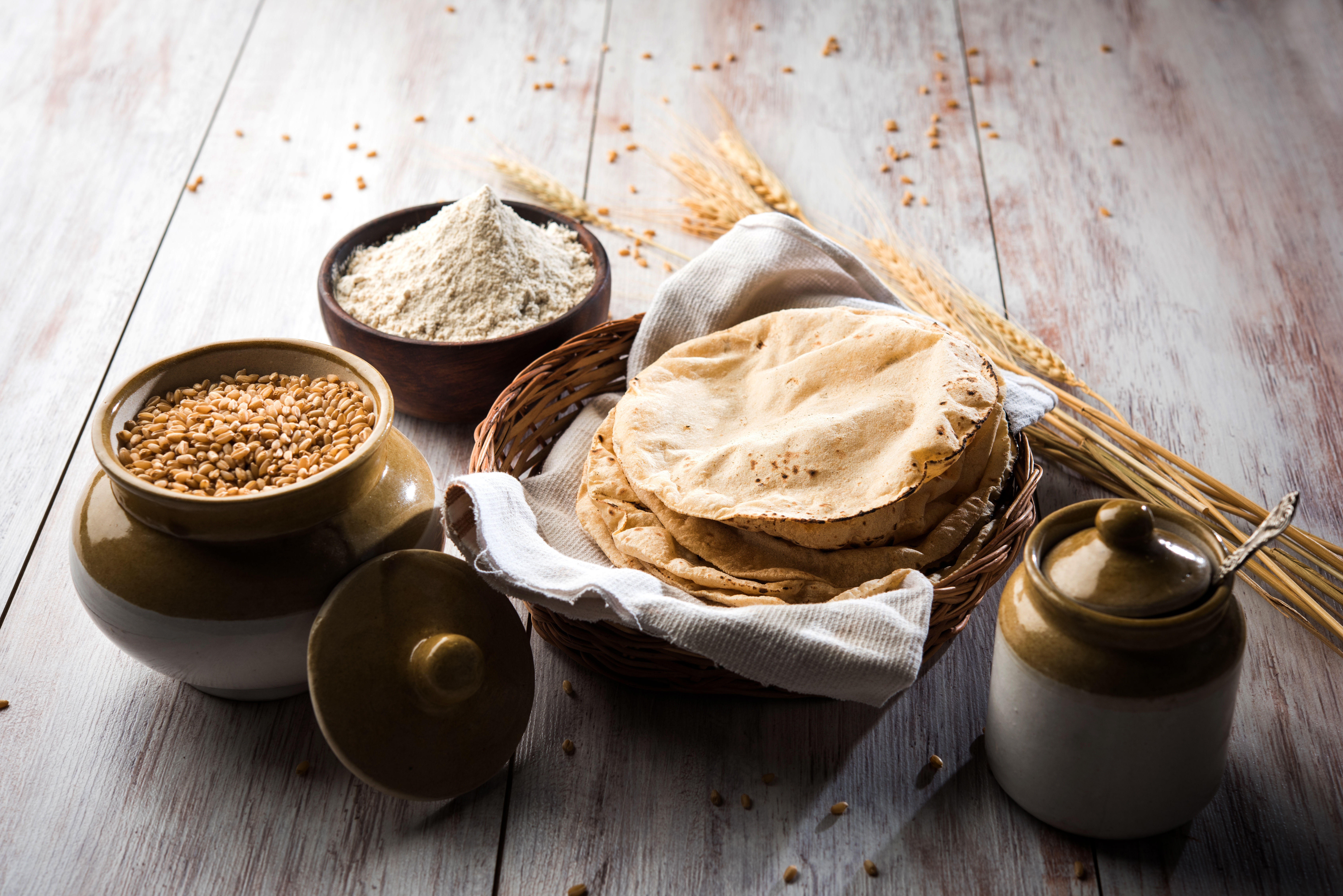 Why is eating roti a healthier choice?
A single serving of about 182.00 grams of cooked whole wheat, containing the bran and germ, is a rich source of nutrients. It provides manganese (48% DV), fiber (29% DV), copper (16% DV), magnesium (14% DV), and pantothenic acid (13% DV).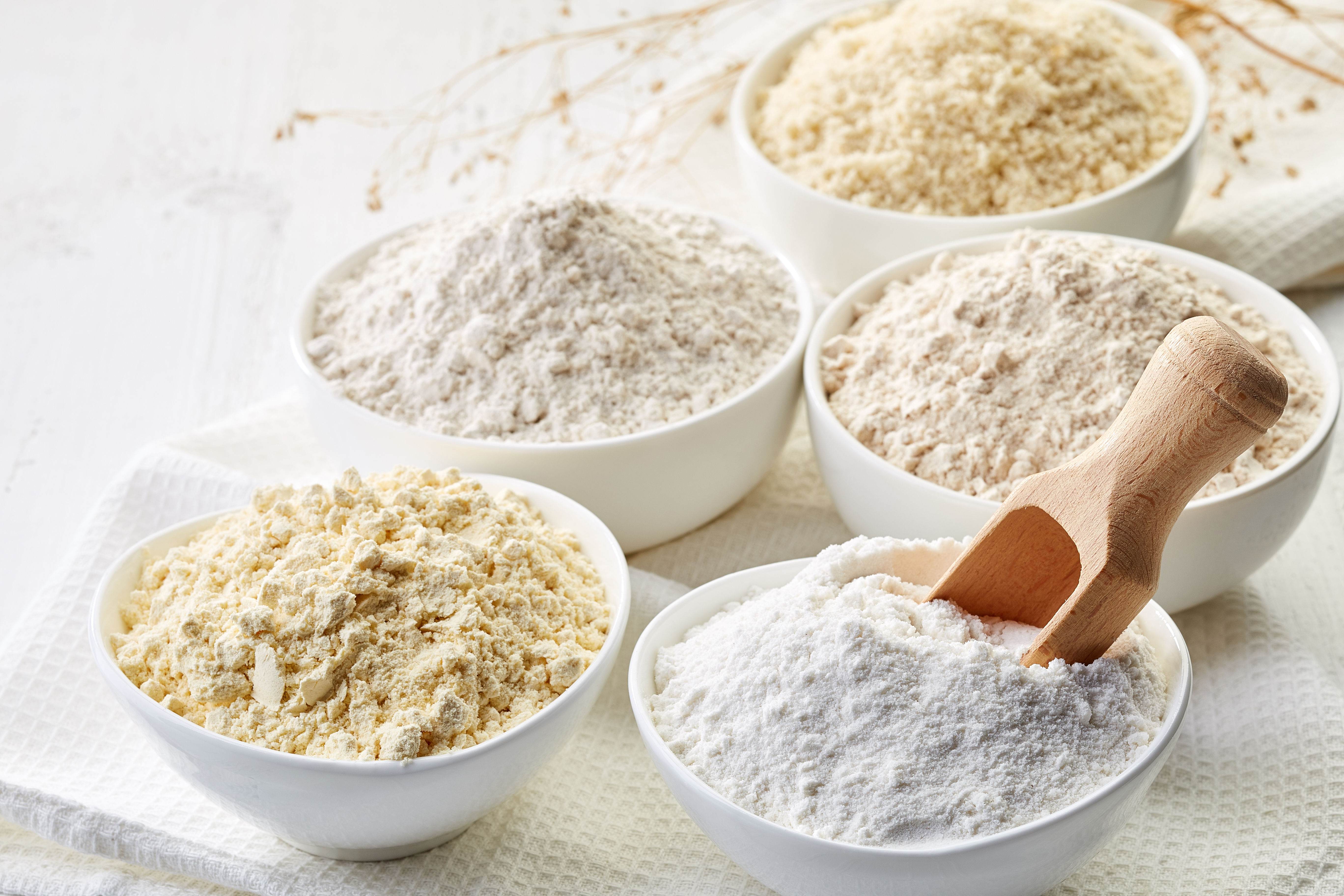 Some of the best flour to make rotis with using Rotimatic:
Graminway Gluten-Free Rajgira Atta: 

Derived from Rajgira, amaranth seeds, this gluten-free atta is a good source of protein, especially for a vegetarian diet. It is produced in small batches and thus stays fresh for longer. It is better for health than the usual wheat flour.

Sujata Atta – Multigrain Flour: 

The multigrain flour is completely made of vegetable matter of the best quality. Its ingredients provide the necessary nutrients for a healthy diet. Sujata atta is said to make rotis that are soft and taste good because of its unique blend of soy, wheat, oats, maize, ragi, and chana. 

Nutty Yogi Gluten Free Atta: 

The nutritive gluten-free flour is organic and preservative-free. Sorghum, potato flakes, amaranth, corn starch, ajwain, and gum are found in this atta. Additionally, the atta has a shelf life of about four months. 

Aashirvaad Whole Wheat Atta: 

The whole wheat atta by Aashirvaad is 100% whole wheat unprocessed flour. Its texture, color, and taste derives from the high-quality grains that are ground to make this flour. The atta soaks in water well, enabling the production of traditional rotis that stay soft longer. 

Deep Whole Wheat Atta: 

This brand uses premium whole wheat atta, and is a good choice for making roti, paratha, puri and bhakari. Additionally, it is low-fat.

Mother Organic Chakki Atta: 

The organic chakki atta cultivated in India is grown without pesticides, chemicals, and fertilizers. It is 100% certified organic and contains the roughage and material naturally found in wheat, which aids digestion a d enhances flavor. The rotis made using this flour are easy to chew since its gluten content is low.
The post Are Whole Wheat Rotis A Healthier Dietary Choice Than Rice?  appeared first on Rotimatic.