Bajra roti is a dish from Rajasthan. It is made from bajra (otherwise known as pearl millet) and has a rustic flavor. It is challenging to make but worth the effort! Though not commonly seen on restaurant menus, it is a staple that is both healthy and delicious!
Bajra roti is the ideal carbohydrate to consume for the management of diabetes. It is not only rich in nutrients, but it has a low glycemic index (GI) too!  Low GI foods are foods that release energy slowly when digested. They protect your kidneys from over-exertion and reduce insulin spikes. Thus bajra roti is an excellent option for those who are watching their sugar and weight!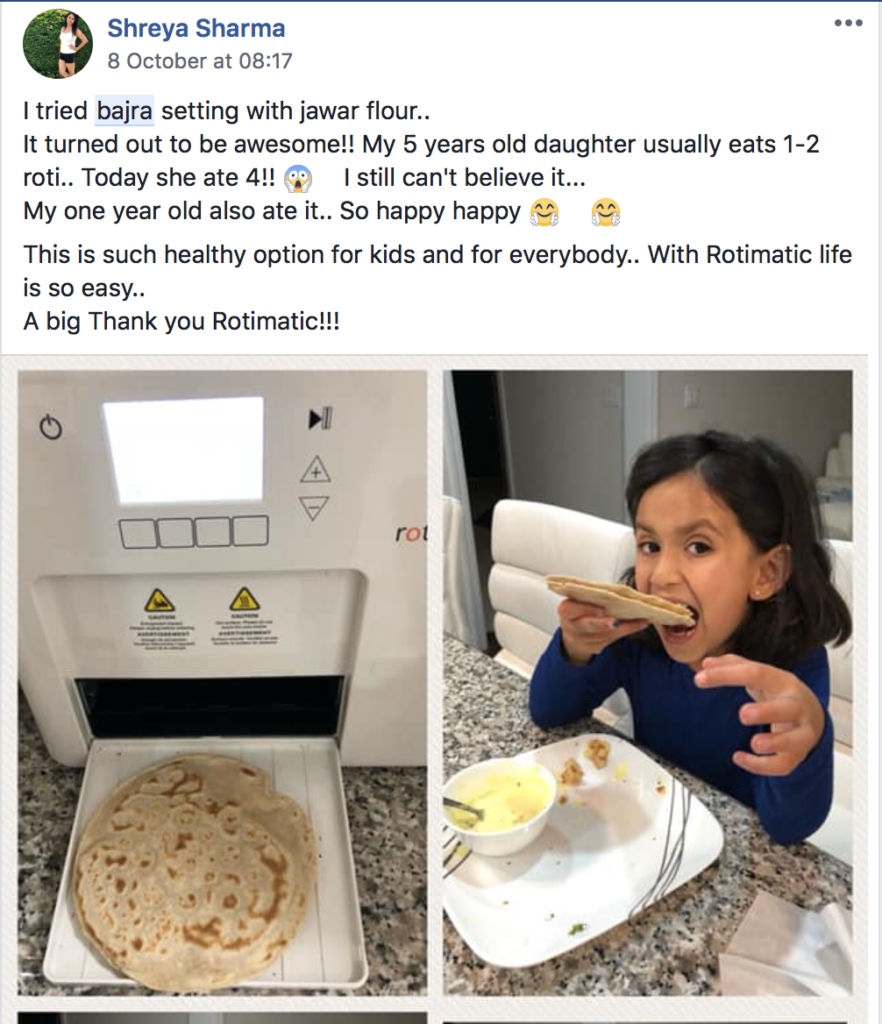 But that's not all, bajra roti is also high in iron and zinc and has been speculated to be useful for anemics. Its anti-inflammatory properties are essential in the prevention of cardiovascular diseases. It also has a high amount of antioxidants and polyphenols making it rich in anti-cancer properties!  To top it off, its high fiber content makes it a great grain to battle constipation!
Despite all the health benefits, many still find bajra roti taxing to cook! The whole preparation and cooking process takes 30 – 45 minutes for even the most experienced chefs. Flattening bajra can be a nightmare as it has very little gluten and will not clump and roll in the same way as wheat flour will. Wrestling the dough with your fingers in an attempt to flatten it will often lead to lumps.  Using a rolling pin may prove to be a challenge as the dough tends to stick to it. The final product is hardly ever a perfect circle, and if flattened unevenly bajra roti will not cook uniformly!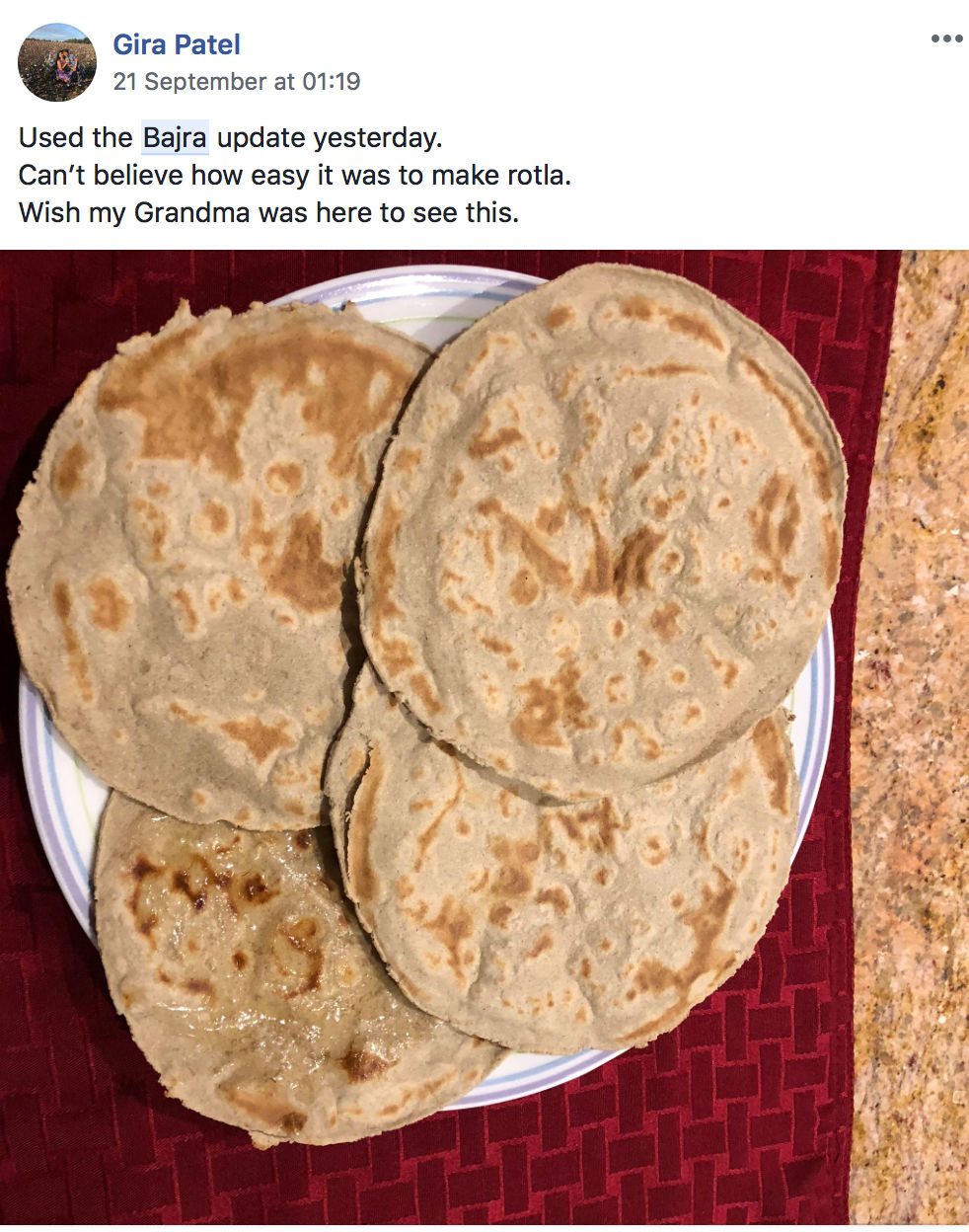 Rotimatic's new setting will solve all your bajra woes. With this update, each bajra roti will come out perfectly cooked and perfectly shaped! The best part is, you don't even need to wait half an hour to make a roti. It only takes 90 seconds! Feed your family bajra roti anytime, at your convenience! It just takes the push of a button. Click to order your Rotimatic here.
The post Bajra Roti Made Easy! appeared first on Rotimatic.