Continuing the Rotimatic Journey, Together
April 2018 will go down as a milestone – for Zimplistic, for Rotimatic, and indeed for our collective vision of a smarter kitchen. What started as a frustration in our kitchen in 2008, very quickly transformed into an ideal – easy access to healthy home-cooked meals, with a push of a button. It's only poetic that a full decade later, we ecstatically share with you the news of our Series C round of funding, a US$30 million injection for us to finish what we started.
"The future's ours to knead. Won't you join us?"
---

The Roti Revolution
It's not every day that you see an invention come to life. The idea of Rotimatic began as a far-fetched dream of a woman who has been the source and persevering force behind it. As we announce this funding milestone, we can't help but feel tremendous gratitude towards our users who have supported us on this long journey and have always been by our side. This is the start of a new era for Zimplistic. We are humbled and delighted to be joined by partners who believe in our vision. Their support is a testament to Rotimatic's potential of being a disruptor in the kitchen industry, by redefining how people cook with smart technology.
Credence Partners, South East Asia's leading private equity fund, specializes in investments in manufacturing, logistics, information-communication technology, mobile devices, services companies, and consumer sectors. This, along with the support from EDBI, a premier Asian investor firm that is the investing arm of Singapore's Economic Development Board, is a strong endorsement and comes at a time when we are rapidly evolving and innovating to make Rotimatic a gadget of the smarter kitchen.
Spending It Right
We have heard and are always listening to you. We take your feedback and your praises seriously and have made it our priority to work towards a cohesive and seamless customer service experience – for both existing and future Rotimatic owners.
You've heard it before – One Rotimatic. Endless Possibilities. And we're driven to improve your Rotimatic, one upgrade at a time. From an appliance that once only churned out fresh rotis, we've upgraded the menu to include puris and pizza bases. Today, we are inching ever-closer to tortilla, wraps and gluten-free flour capabilities to bring you even healthier meals.



The future's ours to knead. Won't you join us?
Thanking You
To our community of 40,000 Rotimatic families, we can't thank you enough. Your faith in our invention and mission keeps us going, and your enthusiasm through the recipes you share remind us why we started at all.
You have been patient and understanding.  You have been an integral part of making Zimplistic what we are today. For all that, from the bottom of our hearts, we thank you.
Sincerely from Pranoti, Rishi and the entire Z team.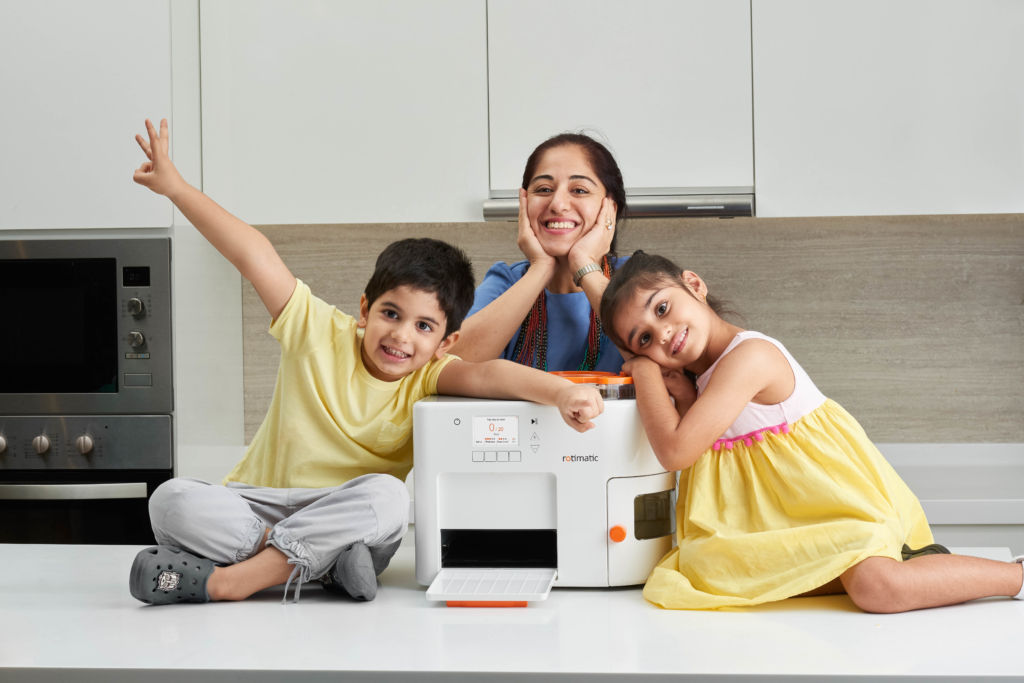 ---
Follow us on our Facebook page here for the latest news and updates with Rotimatic, or if you still haven't gotten your very own Rotimatic, what are you waiting for? Click here to buy now.
The post Continuing the Rotimatic Journey, Together appeared first on Rotimatic.