The Global Appeal of Kitchen Robotics And New Age Roti Makers
The use of automatic roti makers crosses borders and cultures, and that's because the Indian "roti" has culinary cousins that could all use a boost from automation!
If there is one thing that archaeology has taught us about the history of food, it is that flatbreads made an entry into the human diet way before the idea of agriculture even caught on. Remnants of a charred flatbread have been found at a Natufian site called Shubayqa 1 in Jordan dating 12,400 B.C. Flatbread, in general, has made a long and wide journey since, and are now consumed by a multitude of cultures, that too in a wide array of variations, and is prepared in just as many different ways. Keeping with the times, the newest and probably the most efficient and high-yielding process is the use of automatic roti-making machines.
Which cuisines use flatbreads the most?
Flatbreads are edible antiquity and tradition. These are consumed worldwide and is popularly found in cuisines originating in Central Asia, the Middle East, North Africa and parts of South and Central America. Each cuisine has its unique ways of preparing flatbreads, and its unique flavors are achieved by incorporating different add-ons such as spices or mixing liquid among others. Its uniqueness is further determined by the dips, sauces, and curries it accompanies.
Popular varieties of flatbreads you should try!
Flatbreads can be plain or experimented with, stuffed or topped with vegetables or animal-based products of choice, unleavened or leavened, baked, cooked or grilled.            
But before you go ahead and decide to make one for yourself let us take a brief look at the miscellaneous range of flatbreads you can choose from. Fun fact, most of them can be prepared without any effort from you and using an automatic roti making machine!
1)  Roti:
Pronunciation: Row.tee
This unleavened flatbread is consumed widely in India and neighboring countries. It is used as a side bread with thick curries. Depending on the thickness and ingredients roti has its variants.
Process:
Essentially it is made of whole wheat flour bread kneaded with water and some oil. The kneaded dough is divided into dough balls which are then rolled into evenly circular rotis on a rolling board with a rolling pin. These rotis are then roasted on both sides on a pre-heated skillet. It is considered ready to be consumed on puffing up and reaching a golden brown color. All these steps can be achieved in a much shorter time through automation using roti-making machines.
Variations:
The Indian roti has several other variants, namely paranthas, the deep-fried puri, and the oven-baked naan. Others include rumali roti, akki roti, chikkolee, joladda roti and kulcha to name a few.
Nutritional Value:
Roti is low in calories and rich in protein and vitamins such as B1, B2, B3, B6, and B9. While rotis made of wheat flour are healthy, those made from Bajra are even healthier.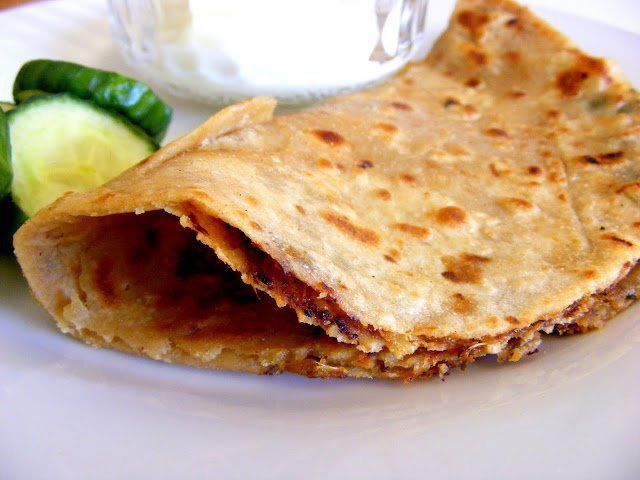 2)  Focaccia:
Pronunciation: fow.ka.chuh
This Italian flatbread is made with yeast and is similar to Pizza. It is eaten as a side bread, snack or sandwich wrap. Focaccia, believed to have originated in ancient Greece, was once cooked on heated stones and is now baked in an oven.
Making:
Yeast, water, and salt are mixed with the flour. Olive oil is added while kneading the dough to make it soft. The kneaded dough is coated with olive oil, covered, and left to ferment for a few hours till it rises to twice its size. The dough is then spread on a baking pan, holes are poked into its surface and sprinkled with olive oil, sea salt, and herbs. It is then baked in a preheated oven to a crisp golden brown.
Variations:
Variants of focaccia bread can be found in different parts of Italy depending on the additional ingredients and thickness of the bread. For instance, Venetian Focaccia is sweetened, Focaccia barese is topped with potatoes and tomatoes, and Rosemary is added to Tuscan Focaccia. France and Spain have their versions of this soft yet crispy flatbread.
Nutritional Value:
Focaccia bread is rich in selenium, thiamine, iron, Vitamin B1, B2, and B3. Rosemary is one of its key ingredients which is known to improve memory and reduce inflammation.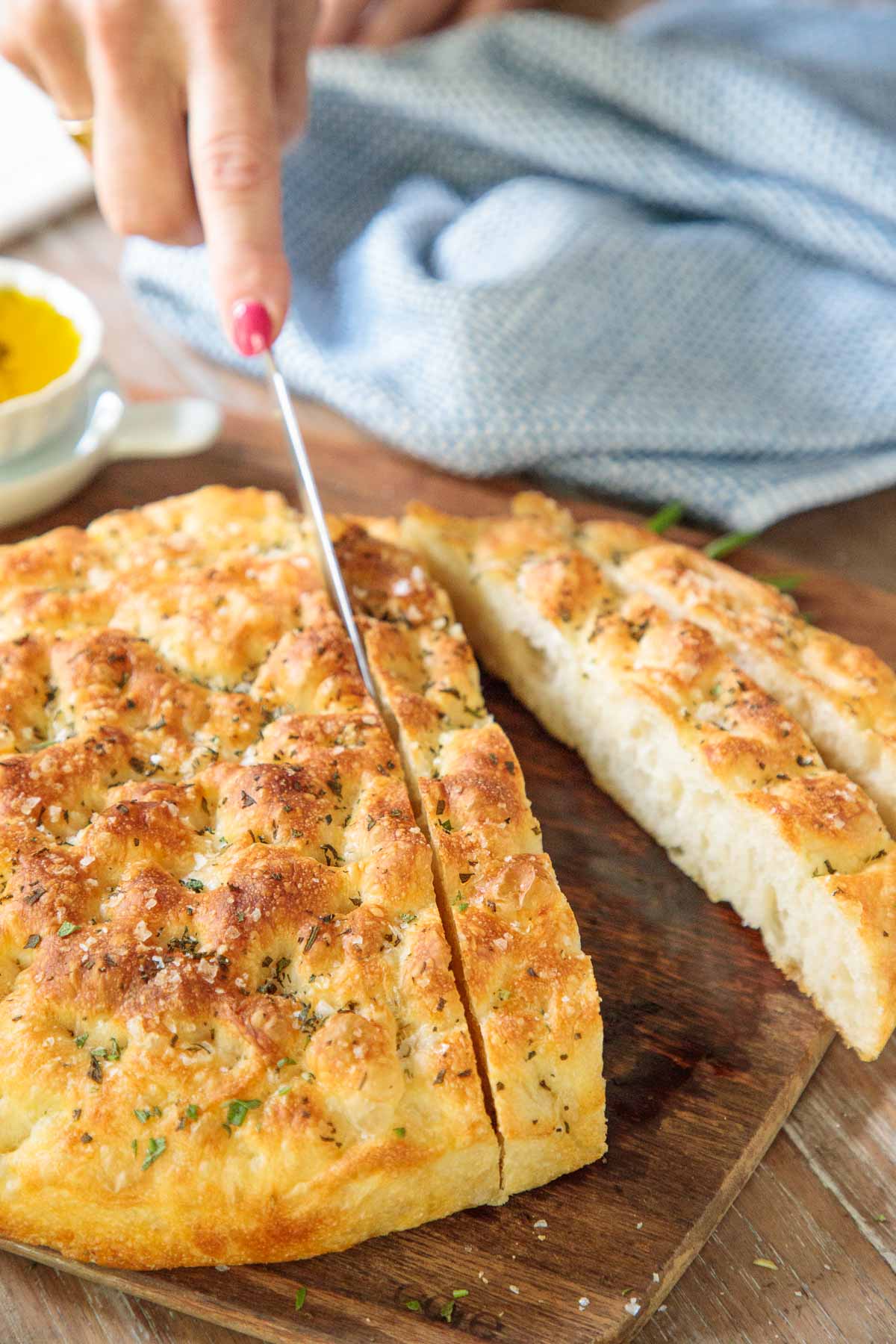 3)  Lavash:
Pronunciation: Laa.vuhsh
Lavash is a soft and thin variety of unleavened flatbread made in a cylindrical clay oven called 'tonir'. It is said to have originated in Armenia and is popularly made in Turkey, Iran, Kazakhstan, and Azerbaijan. Lavash is an intrinsic part of Armenian heritage and was included in the UNESCO Heritage List of the Intangible Cultural Heritage of Humanity in 2014.
Making:
The key ingredients for making Lavash are flour, water, and yeast. Mix water and yeast and then pour the mixture into flour in a bowl. Mix the ingredients well to knead the dough. Cover the dough with a cloth and leave it to rise. Once the dough rises, punch it to release trapped air and then knead it again with some oil. Divide the dough into dough balls which can be then rolled into large rectangles or small flatbread. The rolled bread is supposed to be thin and its surface punctured with a fork. It can be then seasoned with sesame and poppy seeds before being baked in a clay oven which is dug into the soil.
Variations:
Lavash has fresh and dry variants. When fresh it is often served with Kebabs but when it turns cold and dry it can be stored for months and served after reheating as a cracker flatbread.
Nutritional Value:
Lavash is low in calories and rich in protein. They can make a healthy side bread or even a healthy mid-meal snack.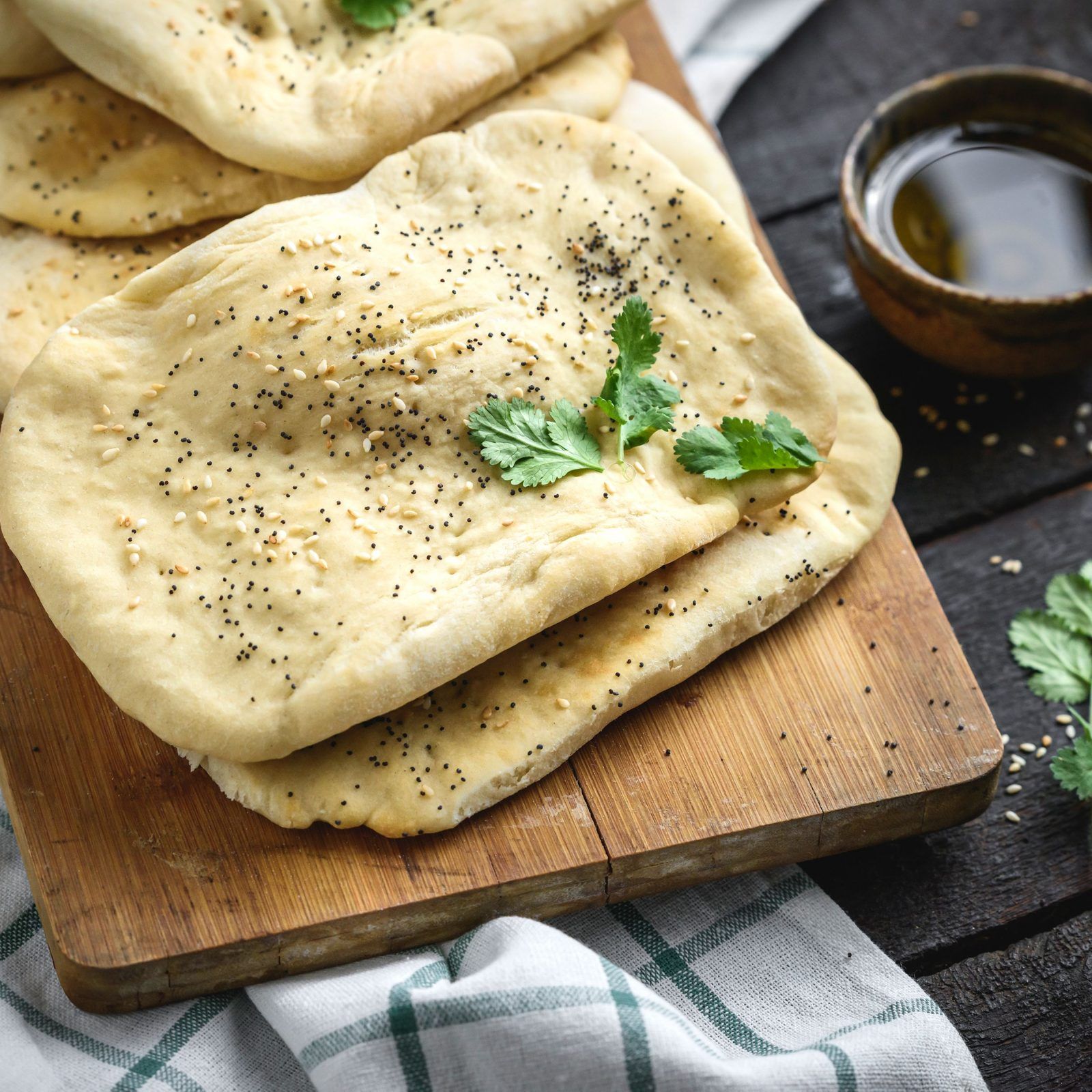 4)  Matzah:
Pronunciation: mat.suh
This Israeli unleavened flatbread is an essential part of the Jewish Cuisine. Traditionally, the Jews consume Matzah on their Passover festival that commemorates the exodus of Israelites from Egypt. It is said that they left in such a hurry that they couldn't wait for their bread to rise. Therefore, Matzah, the unleavened flatbread, is eaten on this as a symbol of freedom.
Making:
The Dough for Matzah is prepared by mixing flour, olive oil, water and sea salt. The kneaded dough is divided into dough balls, flattened into matzahs, and kept on baking sheets. The baking sheet is sprinkled with dry flour before pacing flattened matzahs on it. Salt is sprinkled and holes are poked to puncture air pockets. Matzo bread is then baked in a pre-heated oven. Once they are baked, olive oil is applied with a brush.
Variations:
Matzah has hard cracker-like as well as a soft variety. Varied flavors, as well as additional ingredients such as eggs, are also added.
Nutritional Value:
Whole wheat Matzahs are nutritious. It is rich in vitamins, carbohydrates, and fiber.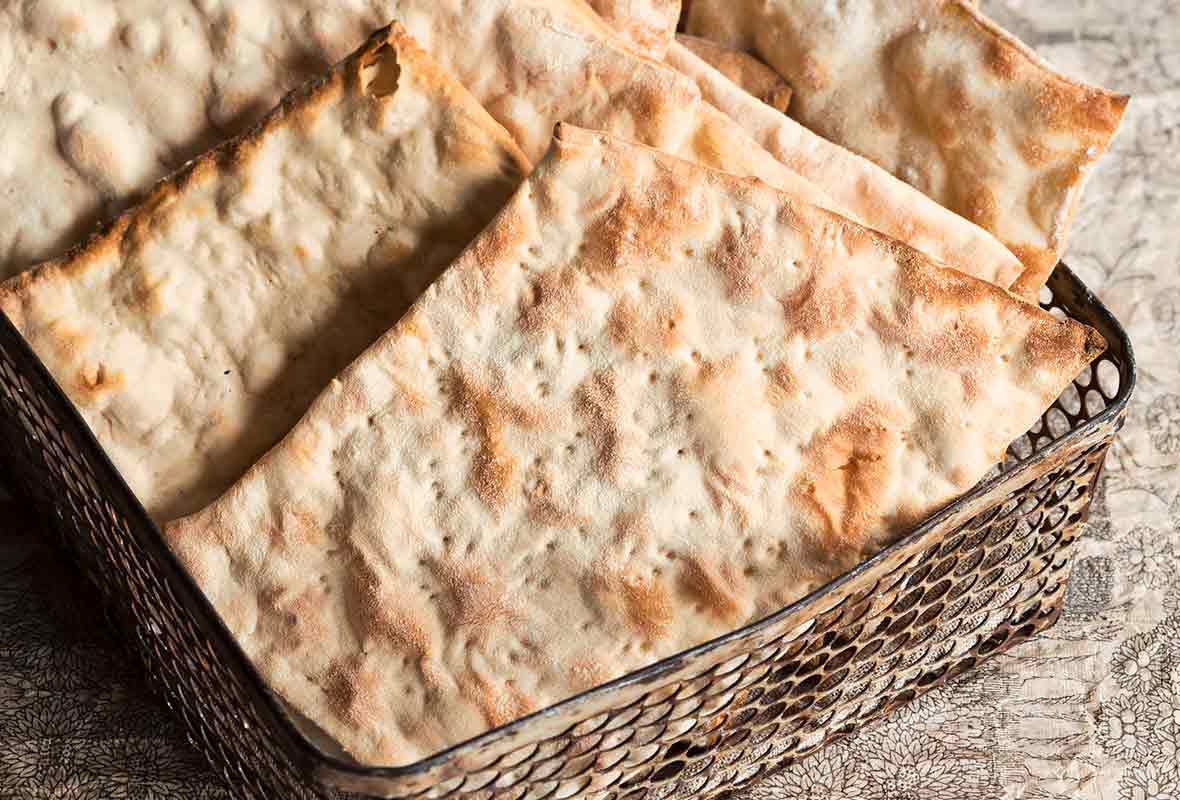 5)  Pita
Pronunciation: pi.taa
This Mediterranean flatbread is a staple in the Middle East and the neighboring countries. The yeasted, soft, and puffy variety of flatbread is a delicacy which is said to be four thousand years old has recently become very popular in the West. It is usually accompanied with chicken, lamb, hummus or baba ganoush.
Making:
Key ingredients of Pita are flour, water, sugar, and yeast. Yeast, sugar, and water are mixed well in a bowl and kept aside for some time. Flour, water, olive oil, and a pinch of salt are mixed separately. The frothed yeast is added to the mixture after which the flour is kneaded. The kneaded dough has to be moist and smooth which is then placed in a well-oiled bowl. Olive oil is applied over the kneaded dough and it is covered and kept aside for an hour. The risen flour is divided into dough balls which are then flattened into round shapes. The flattened dough is baked in a preheated oven.
Variants:
Pita Bread has its variants based on the type of flour, thickness, and size of the bread.
Nutritional Value:
Whole wheat Pita bread is a healthy side bread that can go with many dishes. It is rich in vitamins, proteins, and high in Selenium and makes for a healthy daily bread.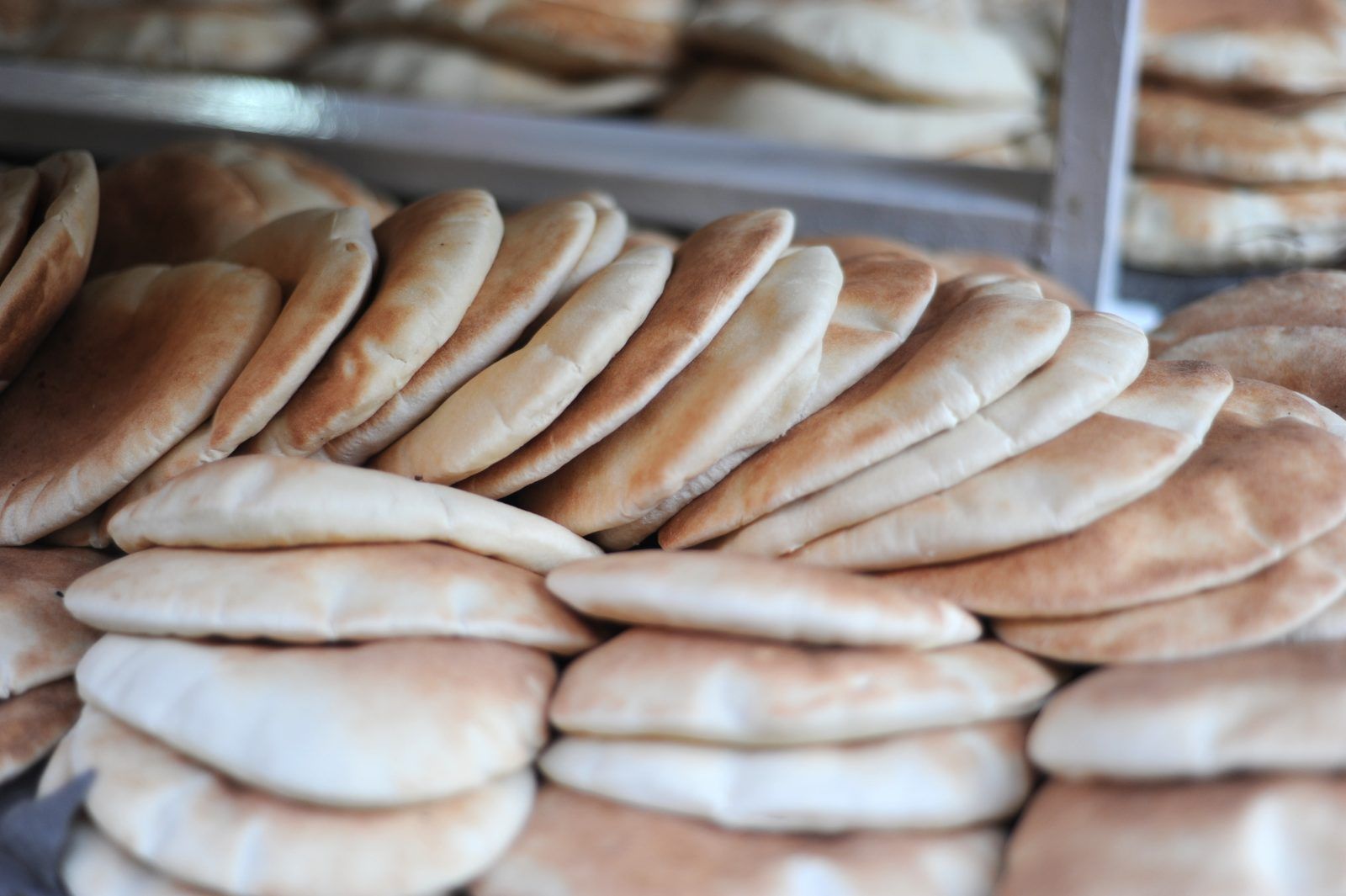 6)  Tortillas
Pronunciation: taw.tee.uh
Tortillas are a thin unleavened variety of Mexican flatbread which means, "small cake" or "round cake" in Spanish. The Mexican flatbread has now become popular in America and is being used in wraps, sandwiches, hot dogs and as sides. They were initially made of Corn but it is the wheat tortilla which has taken America by storm.
Making:
Flour, water, salt, and oil are mixed to knead a smooth dough. The dough is divided and rolled into circles. The rolled tortillas are cooked on a skillet from both sides. The tortillas are then ready to be served.
Variations:
Tortillas vary based on the flour and added ingredients. Corn and Wheat Tortillas are the two popular types. "Mitad y mitad" (half corn and half wheat Tortillas), "Nopal Tortilla" (made of Nopales which is a cactus), and the red "Jamaican Tortillas" (made of Hibiscus) are some of its variants. Flavoured Tortillas, such as that of Chipotle, are also popular.
Nutritional Value:
Tortillas can be very healthy based on the type of flour and ingredients used in making them. They can be gluten-free and sans cholesterol. It has the requisite amount of calories and carbohydrates. They are also rich in calcium, protein, iron and other nutrients.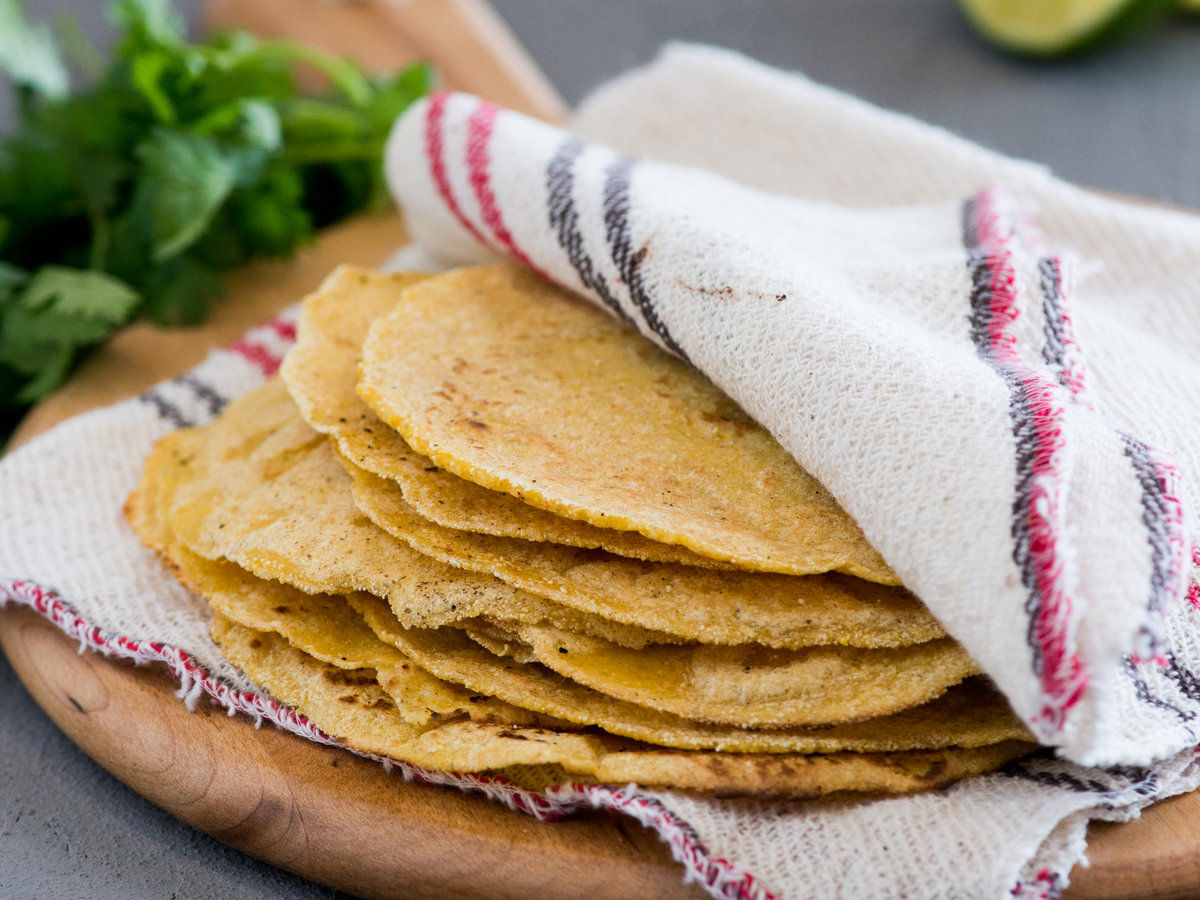 7)     Injera
Pronunciation: uhn.jeh.ruh
Injera is a porous, spongy and sour Ethiopian flatbread made with the flour of a grain called Teff on a clay plate over a fire. It is served with spicy stew, sauces and curry. It is fermented for days which gives it its sour flavor. Ethiopians practice community eating wherein a number of people eat from the same plate and injera bread is the key accompaniment of the platter.
Making:
Injera is ideally made with teff and water although barley, millet, and sorghum are used in case of unavailability of teff. To begin with, Teff flour is mixed with water and salt. The batter is then allowed to ferment up to three days and then cooked on a skillet in a thin layer until holes appear on its surface.
Variants:
Kisra wheat bread is a variant of Injera which popular in Sudan. Canjeelo or Canjeero is the everyday bread of Somalia and it is also a type of Injera.
Nutritional Values:
Teff, which is the key ingredient of traditional Injera, is a superfood rich in iron, calcium, vitamins and plenty of other nutrients. Consequently, Injera has all the health benefits that come with Teff and is rich in fibre and other minerals.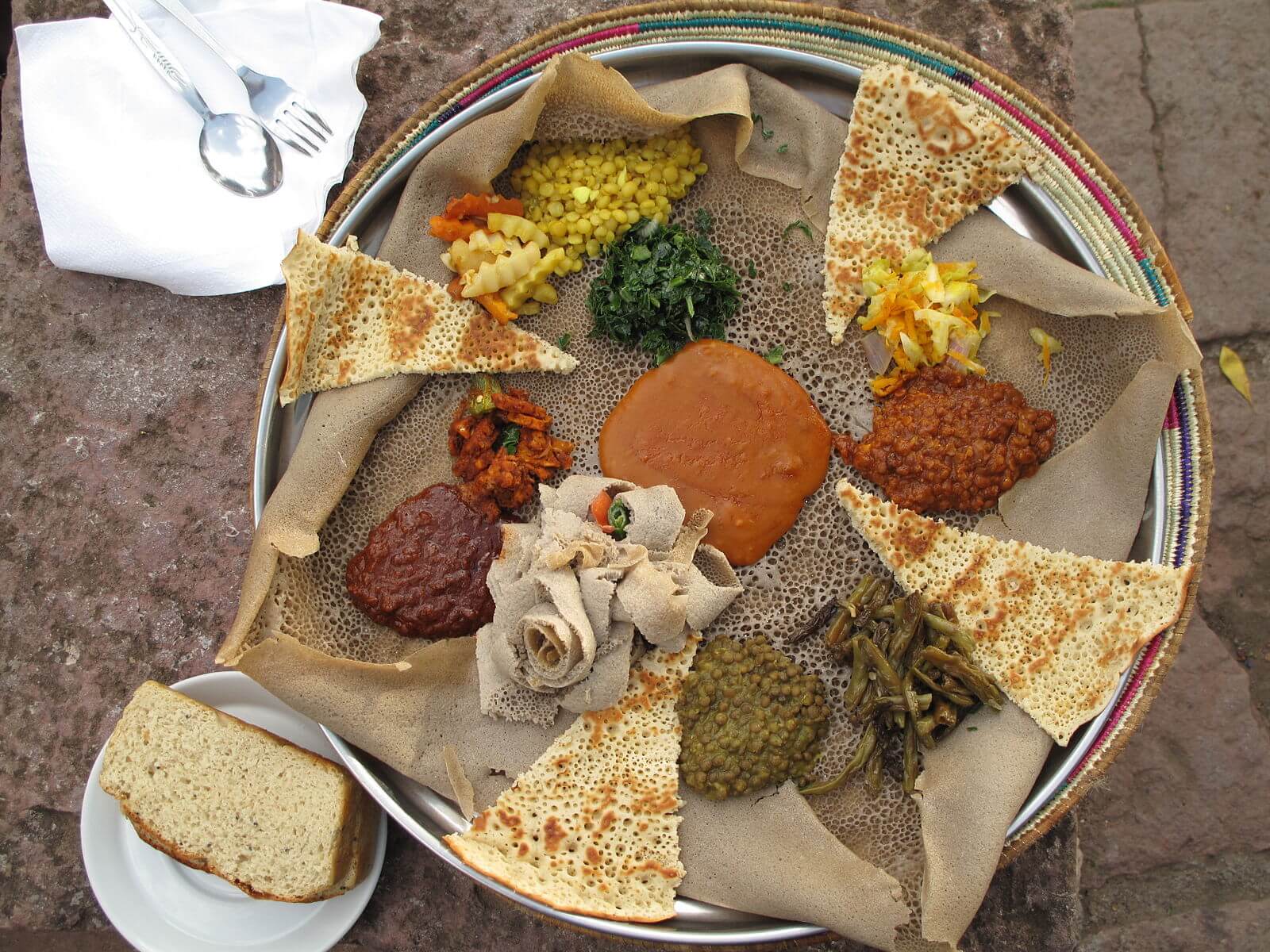 Final word-
Flatbreads are enmeshed in the daily routine and culture of almost every community. We took a look at some of them in this post, but there is a plethora of other flatbreads in the world to learn about and experiment with! These flatbreads can also be made using an automatic roti maker – Rotimatic.
The post The Global Appeal of Kitchen Robotics And New Age Roti Makers appeared first on Rotimatic.