The Rotimatic-Rose Lady – Rashmi Kulkarni Is Quite The Celebrity Chef In the Rotimatic Family!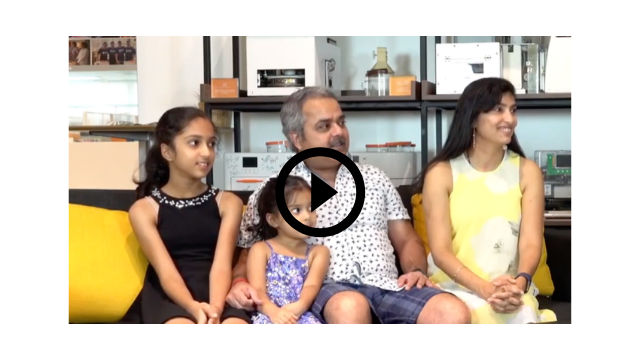 The Doha-based Rotimatic user has come under the limelight in the Rotimatic community with her culinary creative masterpieces – all made of rotis churned out by Zimplistic's kitchen robot.
While grown-ups can write an essay on the health benefits of home-made rudimental flour-and-water rotis, the food staple of most cuisines struggles to impress the taste buds of children. Luckily, a mother of two delightful young daughters, Rashmi Kulkarni has mastered the art of holding the loyalty of her children toward the simple unleavened flatbread. How? With Zimplistic's Rotimatic as her reliable kitchen assistant, she has gone all-out to express her creative side by putting together attention-grabbing, yummy yet healthy dishes. As for the rest of us, we are glad that the home chef has been sharing her innovations on our Facebook page. 
Rotimatic and Rashmi
Rashmi's Rotimatic-story has quite an unconventional beginning. It was first introduced to her by her husband, who in turn has learned of the fully-automatic roti maker from a video shared with him on social media way back in 2014. Impressed by the technological innovation behind the futuristic appliance, he highlights how the automation of a process that goes back thousands of years can change family dynamics. "I've seen a lot of women in my family," he remarks, "be it my mother or my sister, making rotis and serving it fresh off the tawa. Unfortunately, it requires a lot of effort and at times can be quite a thankless job. It was important to me to create a situation where my entire family could sit together and just enjoy the meal."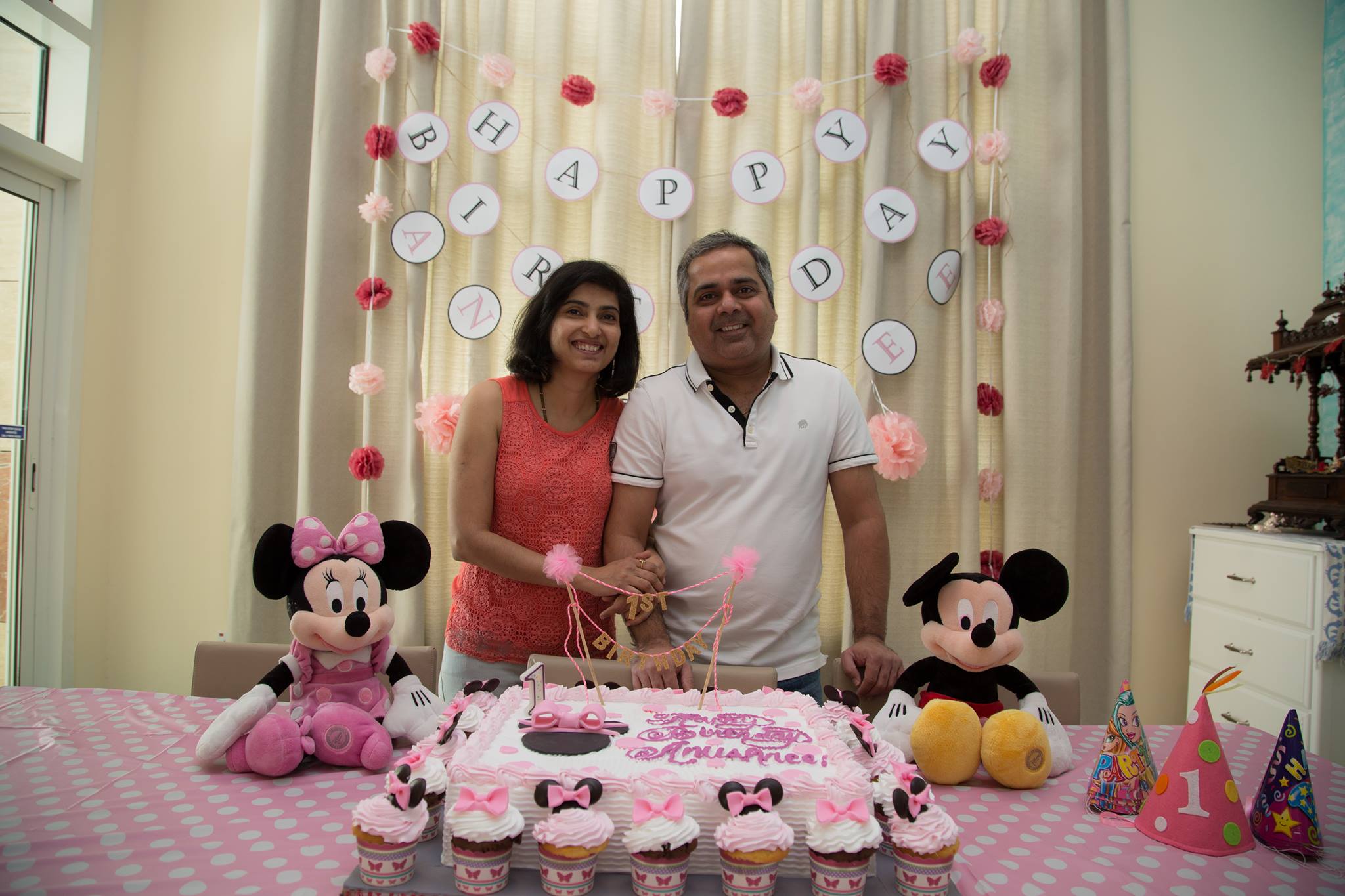 More quality time with family
His take on Rotimatic's role to enable a family to spend more quality time as a unit resonates with the vision of the inventors of the appliance, Pranoti Nagarkar and Rishi Israni. After all, the driving force behind the machine was to reduce the time and labor one invested in kitchen duties, which includes cooking as well as cleaning up. But was taking the leap of faith in purchasing a comparatively expensive device come easily to Rashmi? Definitely not. "There were hardly any reviews so we didn't know what to expect, but we were fascinated by the prospect of having a machine that could churn out rotis so quickly without any effort and needed minimal cleaning of its parts. Honestly, it seemed to be too good to be true, but we were curious enough to be on a one-and-a-half-year waiting list to try out the appliance ourselves."  Now, after around two years of having Rotimatic as a significant part of her kitchen (since March 2017), Rashmi turns to it at least two times in a day for batches of puffed, mouth-watering rotis. 
Rashmi's gets creative with rotis
Kulkarni, however, didn't stop at that. Although she initially used it to exclusively make rotis because the updates for puri, pizza base, and bajra were introduced more recently, she recognized the scope it had opened up. Soon, the home-chef caught on to the excitement Rotimatic had sparked in its users and took to trying out wraps, sandwiches, parathas, and other variations by adding mouth-watering fillings.  "It is easy to diversify versions of rotis now because every roti rolled out by Rotimatic puffs which simplify the process of adding stuffing into it. We switch it to tempting toppings when we make pizza-bases from the device which our daughters absolutely love!"
Rotimatic has changed Rashmi's life in the last two years
Similar to most of us dealing with a hectic schedule, Rashmi's family were frequent consumers of restaurant food. "When we first started to use Rotimatic, we used to eat at restaurants at last twice a week. The quality of rotis from Rotimatic surprised us and incorporating it into our daily meals was a breeze. As a consequence, our diet has changed for the better. We noticed that we had completely stopped eating out in the past 3 months. The best part was that none of us, not even the kids, had any complaints about switching to home-made meals. Everything else that we made to go with the rotis was also home-made and healthy." 
Rashmi's husband, who by now had emerged as the surprise Rotimatic-fan in the conversation, is particularly content with the time the smart appliance has economized. He interjects, "Rotimatic has given Rashmi that much extra time to sleep in in the morning. Our kids' school bus comes at around 6:30 am in the morning and Rashmi would have to wake up at around 5 am to prepare their lunch. Now that has become a matter of minutes. Throw in some mashed potatoes for alu paratha or sliced boiled eggs with spring onions and a little seasoning and you are good to go! The economizing of time is a huge bonus for us."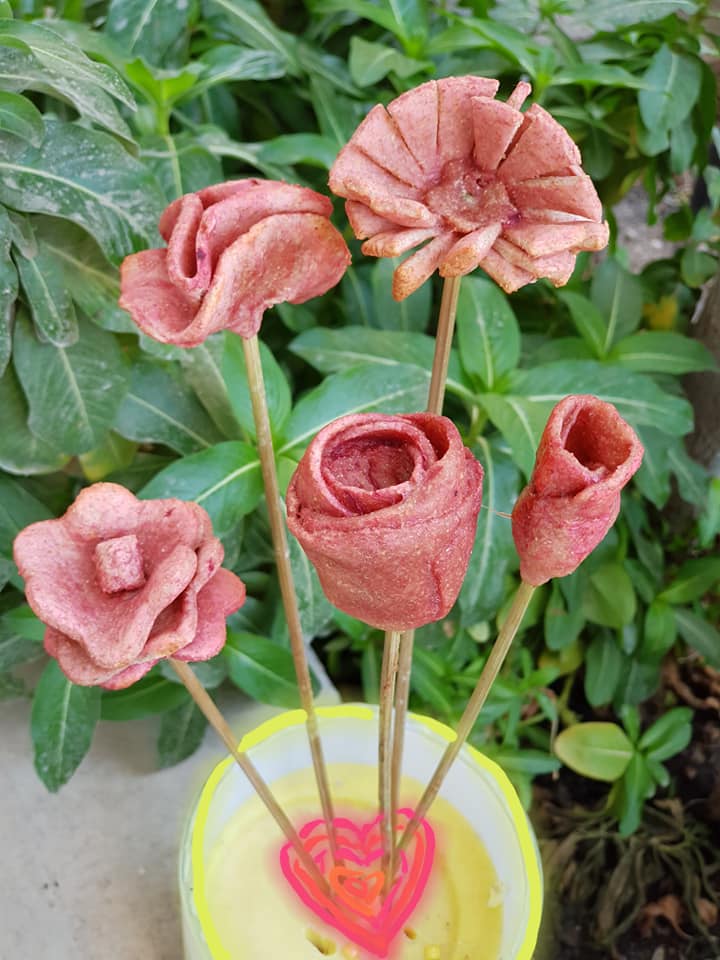 The star of the show – Rotimatic Rose 
Rashmi comes up with new recipes every month that she posts on the Rotimatic Facebook page, but one seems to stand out among the rest. A feat of random culinary ideation, the Rotimatic-rose as it is called is a take on rotis that is as delicious as it is visually appealing. So what's the story behind it? Rashmi opens up, "My children are always asking me what I'd be cooking for them. They always expect me to come up with something new. I already had the candied roses in my house. All I had to do was stuff that into the dough, fold them into the shape of the flowers and stain the petals with diluted beetroot juice. I was surprised that it all came together so quickly. It was just an idea in my mind but my kids loved it. They were long gone before I could take any pictures!" 
Rotimatic is now a part of Rashmi's family
Once a resident of Singapore, Rashmi is now based in Qatar. Of the things she deemed she simply couldn't do without in her new home is Rotimatic. "We wanted to take Rotimatic wherever we were because it is an integral part of our family. There was no way we could leave back in Singapore."
The final verdict, however, came from her 4 yr old younger daughter. When asked if she liked stuffed-rotis, she promptly replied "No!" Normalcy was restored when her mother clarified with a laugh that the child didn't even know what a "stuffed-roti" was. "Do you like paneer parathas and egg rotis?" proved to be a better question. "Yes!" replied she. Given Rashmi's prowess, we'll accept her review as an unbiased one.
The post The Rotimatic-Rose Lady – Rashmi Kulkarni Is Quite The Celebrity Chef In the Rotimatic Family! appeared first on Rotimatic.