Tips for Soft Rotis made with Rotimatic
With your Rotimatic, roti making becomes such an easy task. Each roti will be perfectly round, perfectly puffed and perfectly soft! However, we've gotten many queries on how to make and store even softer Rotimatic rotis! Worry not, we've collected some are some easy tips just for this!
Flour Power!
When you use Rotimatic, it is very important to ensure that the flour that you use is consistent with the flour that you choose in the Rotimatic settings. Having the wrong flour type and the wrong flour settings will disrupt the roti making process and will hinder the machine from making soft rotis.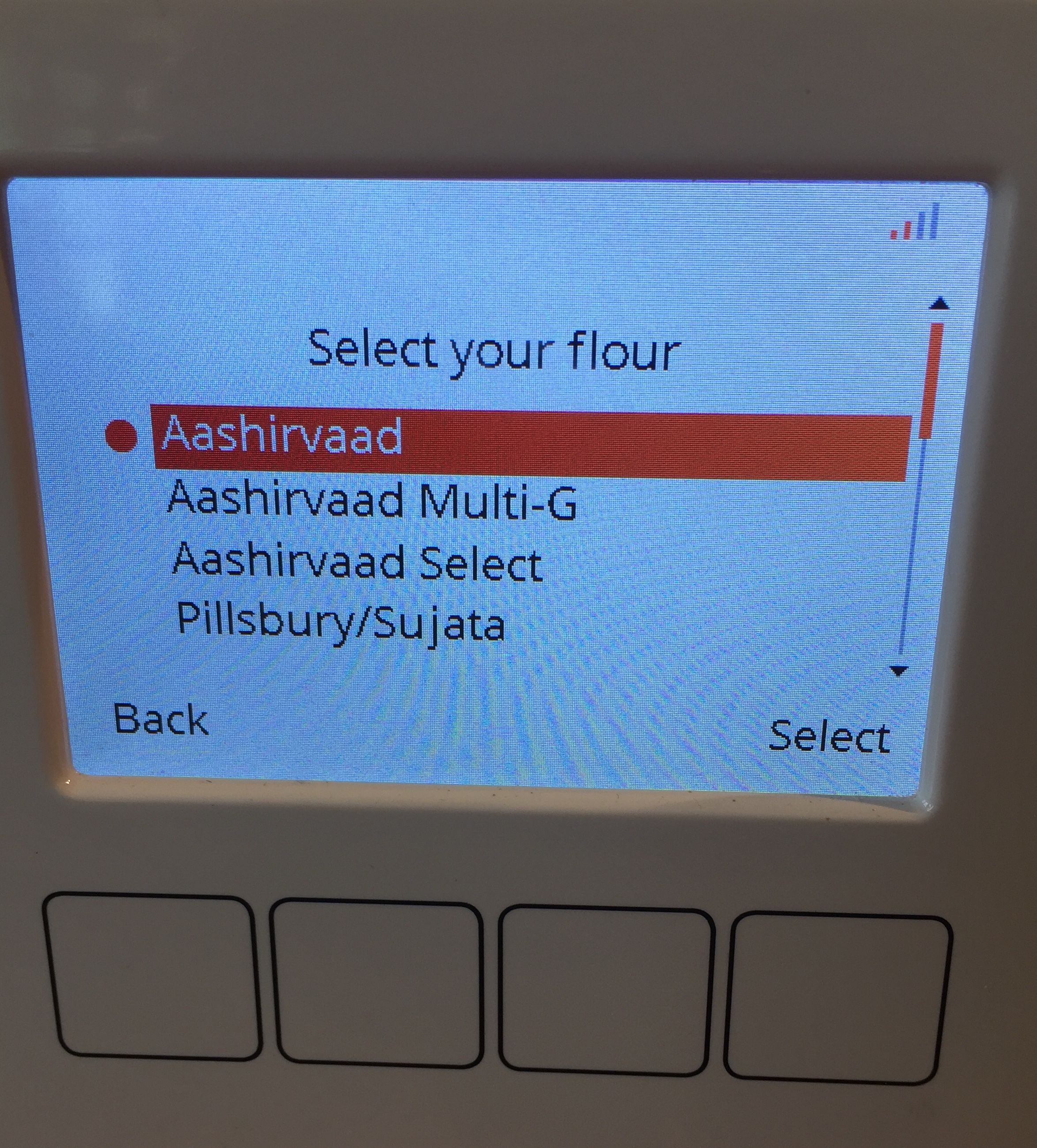 Flour consistency is an important factor in flour brands and though Rotimatic works well with many different flour brands, Aashirvaad Select and Pillsbury/Sujata Gold have been customer favorites.
Rotimatic Ingredient Tips
While Rotimatic rotis are already naturally soft, you can make them even softer! Try placing lukewarm water in the water container of Rotimatic when making rotis. This tried and true method is approved by our Rotimatic Owners, in particular, those living in cold climates!
Another interesting hack is adding 1-2 tablespoons of milk powder or almond powder to your flour container when making roti. This will add moisture to the dough ball formed making the rotis even softer when they puff.  It's great for additional nutrients as well.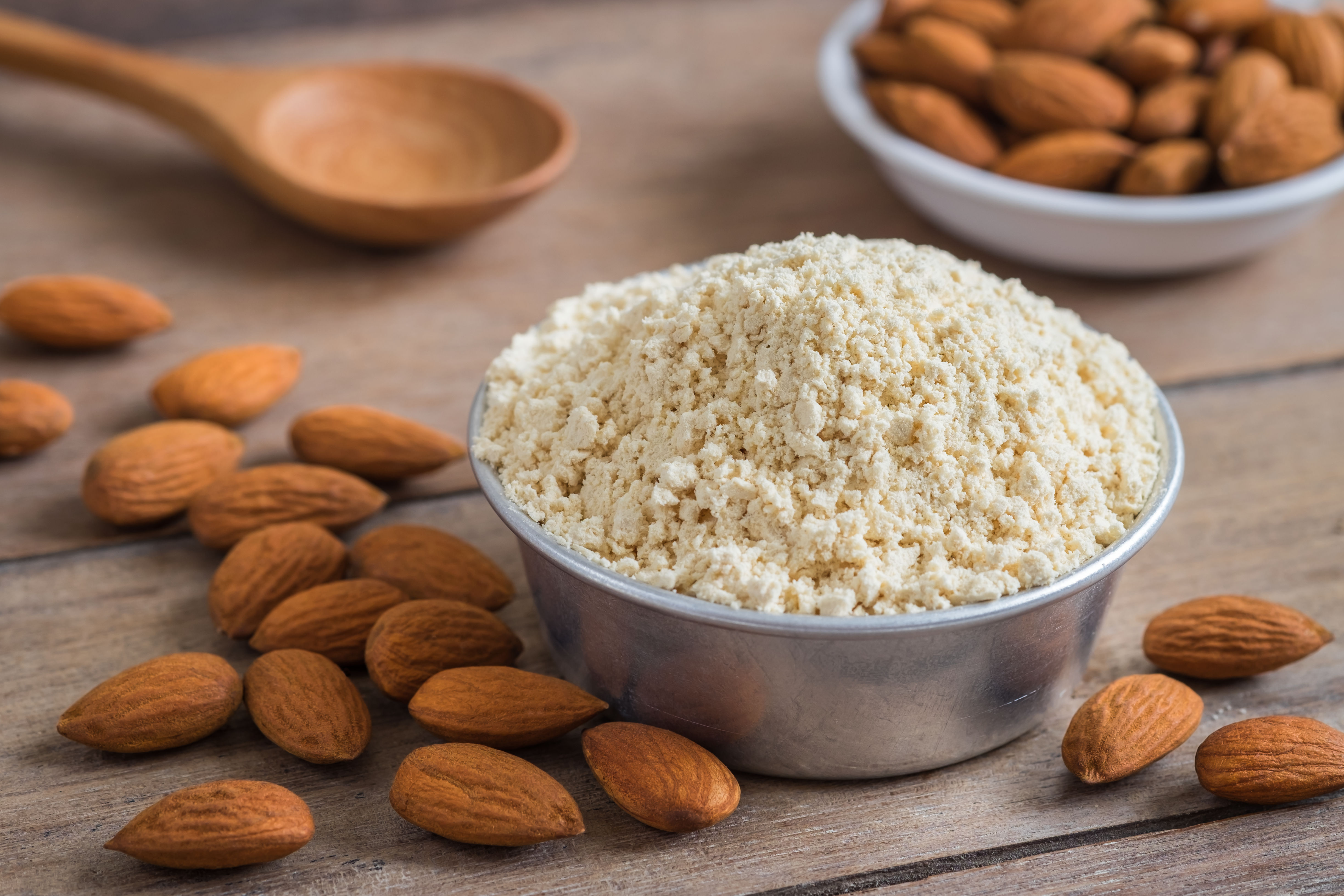 If you're keen to add more nutritious ingredients into your flour mixture, use oats or psyllium husk!  Doing so will not only get you will get you softer rotis but you'll also have rotis rich in fibre! Yes, rotis help battle constipation too!
Roti Storage
In reality, Rotimatic rotis are not much different from regular chapatis. Hence hacks used in storing regular chapatis can also be implemented here. For instance, breaking a Rotimatic roti with a muslin cloth is extremely helpful in keeping your rotis soft.
Like other rotis, Rotimatic rotis if not kept properly, will harden over time and will become too chewy if left in out in the open! So, if you'd like to save your rotis for later, immediate storage in a casserole is crucial and will keep your rotis fresh for the next few hours!  If you don't have a casserole, worry not, wrapping the rotis tightly in aluminium foil and storing it in a lunchbox will also work wonders!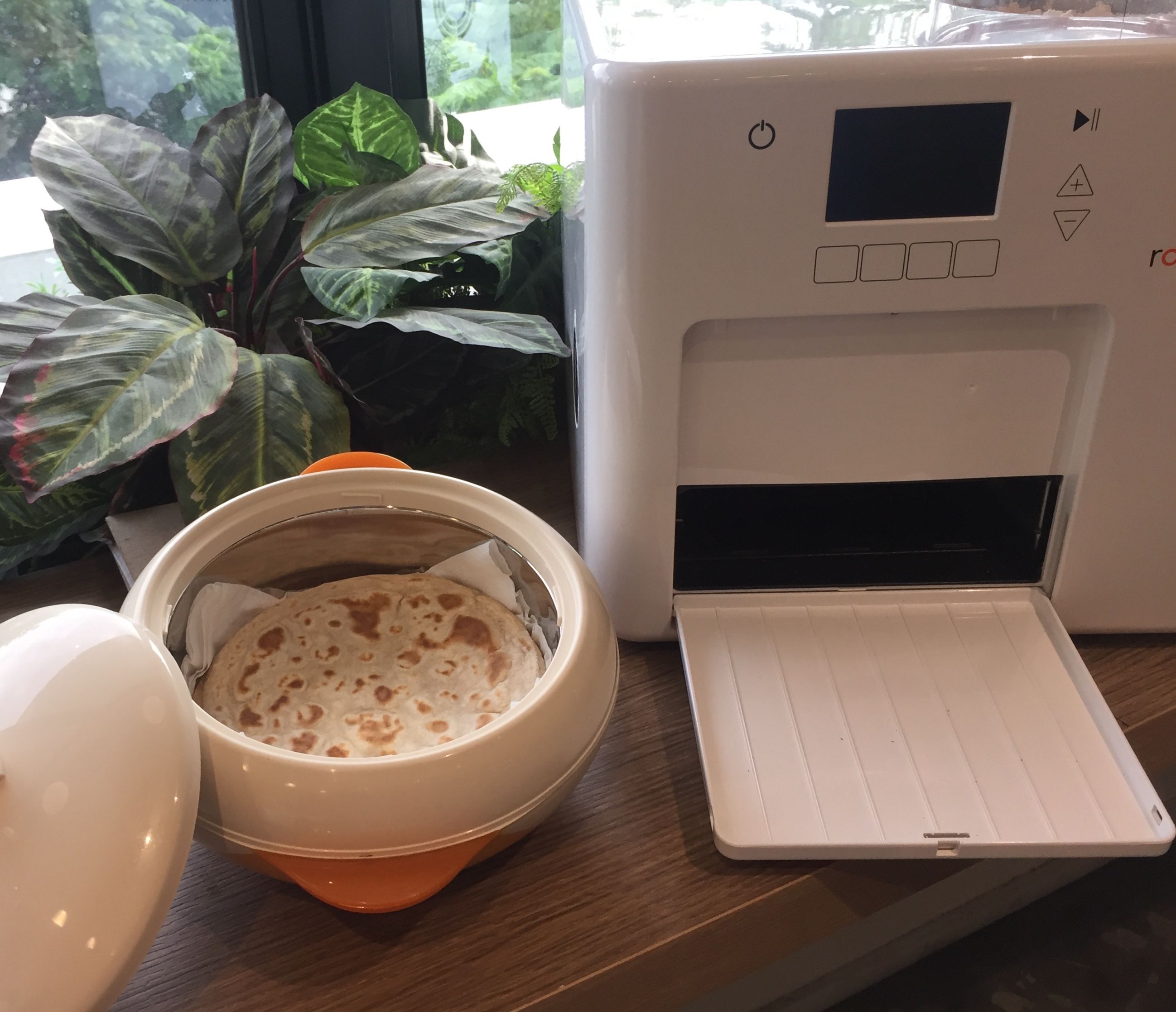 In our fast-paced society, nothing beats having easy to make perfectly round, perfectly shaped and perfectly puffed rotis! Now that we've taught you how to keep them perfectly soft there's nothing to lose! Get your own Rotimatic today!
The post Tips for Soft Rotis made with Rotimatic appeared first on Rotimatic.