Health Benefits of Eating Roti – Read on the Rotimatic Blog
Mummy wasn't kidding when she'd tell you the secret to a healthy physique laid in her rotis! That endearing aroma of a flattened dough ball taking shape and color on a tawa is one every Indian household must be familiar with, and for good reason too.
Unlike conventional sliced white bread, you'll find at supermarkets, rotis are rich in nutritional value. A small chapati counts for a mere 70 calories, of which you get 3 grams worth of protein, just 0.4 grams of fat, and 15 grams of energy-giving carbohydrates.
A slice of white bread, on the other hand, clocks in at 94 calories, 4 grams of protein, 0.8 grams of fat and 18 grams of carbohydrates. It's no surprise that nutritionists favour rotis to bread – nutritionally speaking, you just get more bang for your buck!
Not convinced? Let's take a closer look at some of the health benefits of rotis below:
Packed with Nutrients
While modern bread-making techniques use refined flour, rotis are prepared with unleavened flour and therefore packed to the brim with nutrients. A humble roti contains Vitamins B, E, and minerals like copper, zinc, iodine, manganese, silicon, potassium, calcium and other mineral salts.
Whole wheat in rotis is also an excellent source of whole grain, and research has shown that 3 servings a day can help reduce the risk of heart disease, so you can lead a healthier, happier life.
High in Fiber
Rotis are simple in terms of ingredients, but complex when it comes to its benefits. Whole wheat flour is an excellent source of soluble fibre, which helps lower blood cholesterol levels and helps keep our digestive systems in tip-top shape.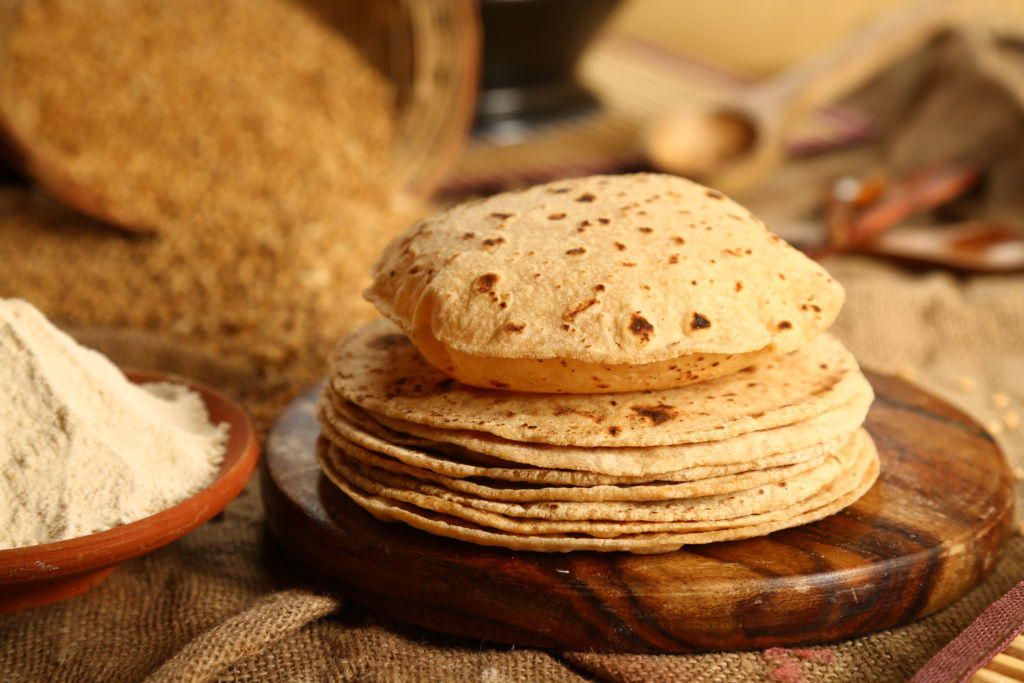 Packed with Power
Contrary to popular belief, carbs are not the enemy! Carbohydrates are in fact our bodies main source of energy and help fuel our muscles and organs for the day ahead.
Rotis are chock full of complex carbohydrates, keeping you energized and satisfied for longer stretches of time.
Indulgence can be healthy too, and these are just a few reasons to incorporate the roti into your daily diet. From dals and curries to fish or meat, no respectable Indian meal is complete without the humble roti.
Relish the spread with a tangy yogurt and a bright salad for a delicious and nutritionally balanced meal. Bon appetit!
Rotimatic is one such machine that is loved by so many families who make healthy rotis every day in their kitchen. Read on our blog to find out more about it. Also, Click here to become a Rotimatic Owner today!
The post Health Benefits of Eating Roti – Read on the Rotimatic Blog appeared first on Rotimatic.