Rotimatic Founder Pranoti Nagarkar Shares Her Vision Of A Generation Of Healthy Youngsters With Michelle Obama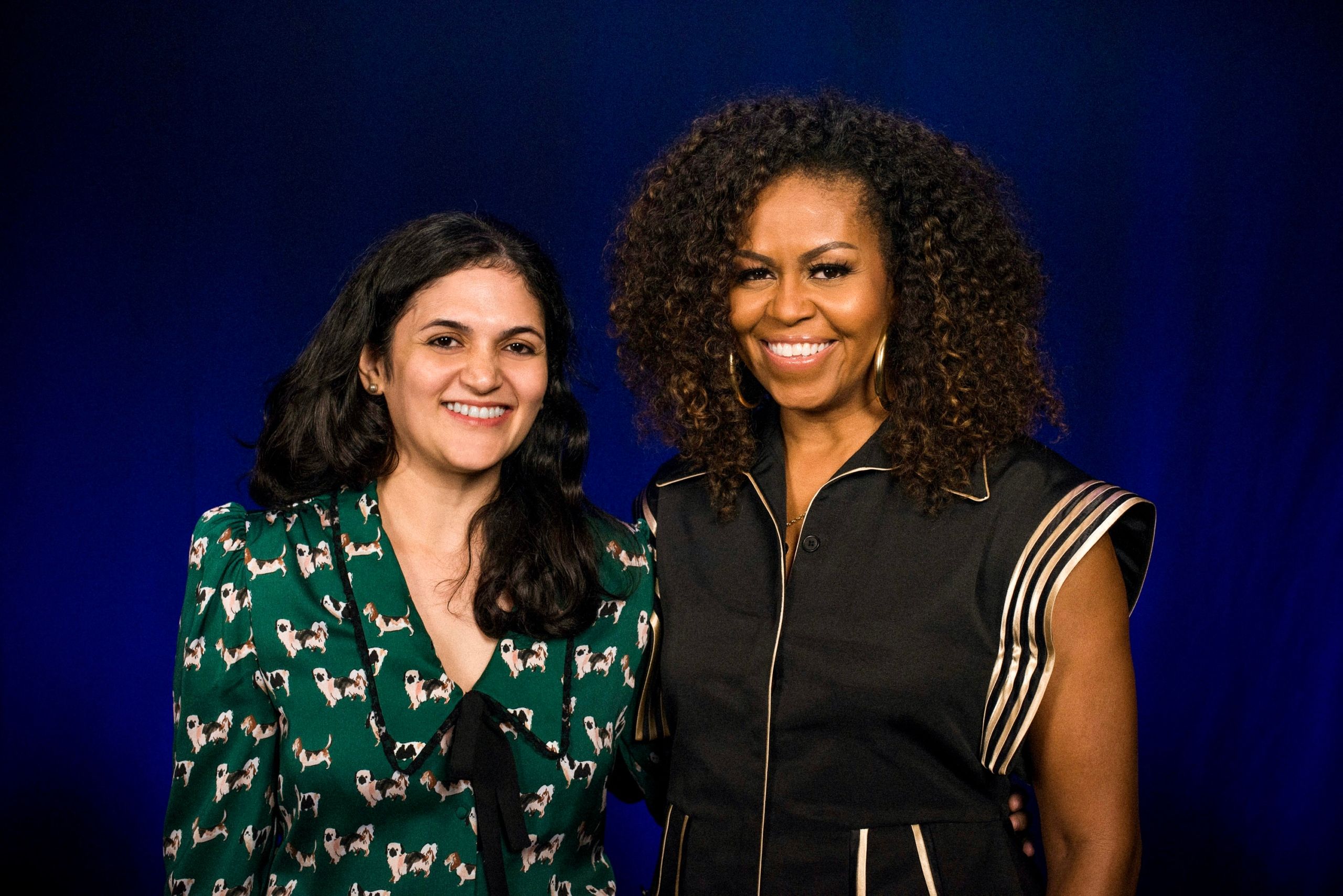 Rotimatic's pioneering design has made it an indispensable appliance that brings fresh, homemade food to children, curbing the need to consume easily-available junk food. 
The importance of bringing back the norm of growing up on a diet of healthy food is supreme in the present day. Because of the time crunch faced by parents, children bear the brunt of consuming fast-food or food items with a high content of preservatives in more than one meal a day. The result as we all can see is the increased incidence of obesity, diabetes, and other health conditions in our young. Luckily, the advent of high-tech machines in kitchens is helping turn things around, with pioneering inventions like Rotimatic catching the attention of leading social activists.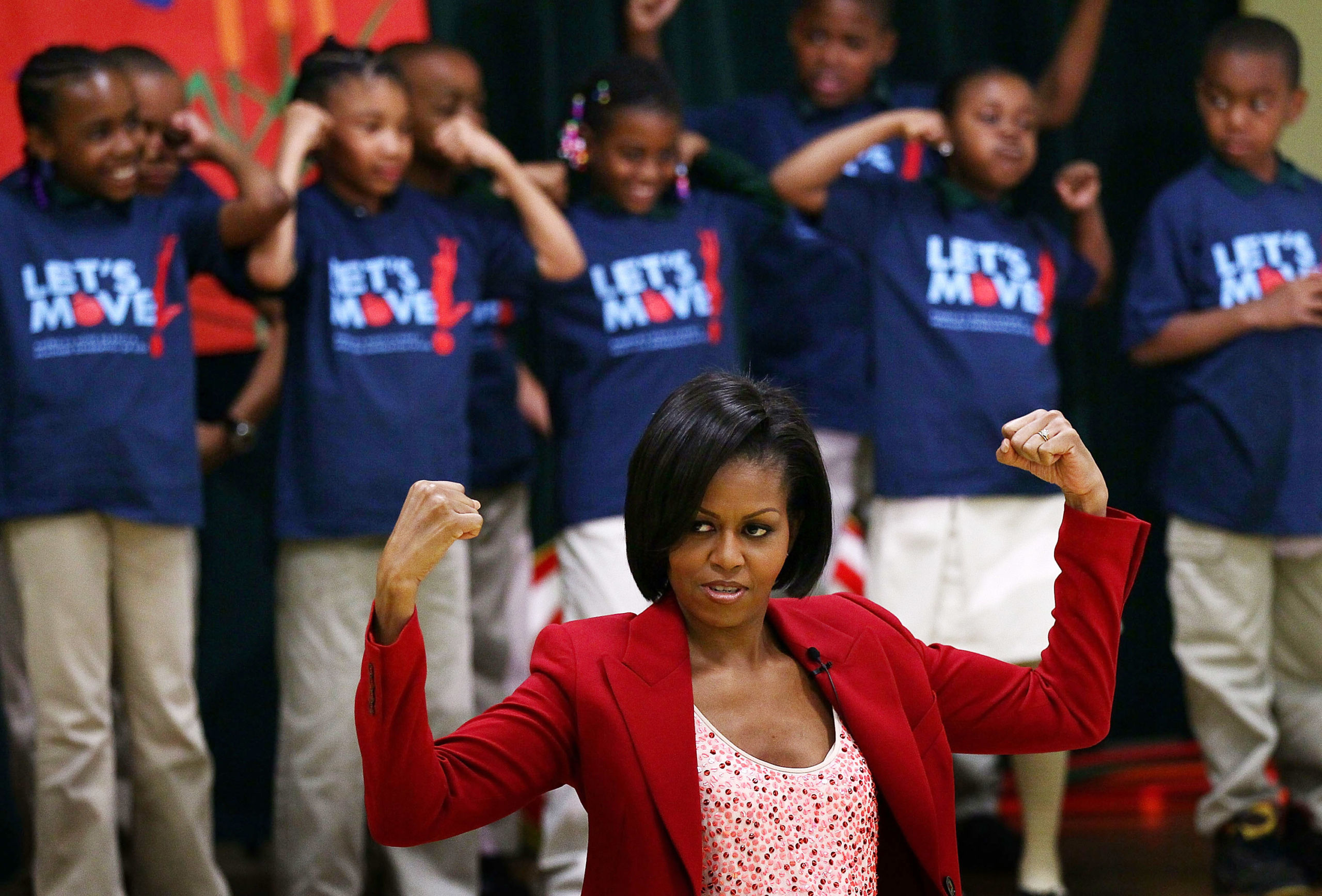 Obama's role in healthcare
Recently, the founder of Rotimatic, Pranoti Nagarkar had an opportunity to meet with the former First Lady of the USA and best-selling author and activist, Michelle Obama, with the pretext of discussing healthcare. Obama is undoubtedly one of the most prominent faces of the movement to improve access to organic and nutrition-rich meals to school children. She led a public health campaign, "Let's Move!" to promote a healthy lifestyle in children, aiming to lower childhood obesity to 5% by 2030.
Michelle Obama announced the campaign in 2010, and together with the presidential memorandum signed by President Obama called the Task Force on Childhood Obesity, actively worked toward the following goals:
Providing healthy formative years for children, including access to nutritious food in school

Empowering parents and caregivers

Increasing physical activity
Rotimatic resonates Obama's idea of healthcare
Rotimatic resonates with the ideologies promoted by Michelle, primarily by aiding to replace fast-food with enriching and wholesome homemade meals. The world's first fully automated rotimaker has compressed a task that would traditionally take about an hour to just a few minutes. Consuming home-cooked flatbreads had become a luxury, and therefore, rare, for urban families who were habitually picking frozen flatbreads or takeaways from restaurants.   
Rotimatic relies on AI and IoT to produce fresh, soft, and delicious flour-and-water flatbreads with consistent quality. A 32-bit microprocessor controls and synergizes the functions of 10 motors, 15 sensors, and 200 moving parts within the robot's 40 x 40-centimeter body. Ingredients are measured, dispense, kneaded into a dough, flattened, and roasted in under 90 seconds – all without human interference.  The user can set the number of rotis in a batch, their oil content, thickness, and level of roasting. 
Self-reliance – a common thread
In her best-seller, Becoming (2018), Michelle talks about how her mother ingrained the trait of being responsible for one's own well-being. She stuck to the lesson and made an example of this principle by nurturing a garden at the white house during her tenure as the First Lady to encourage the consumption of organically grown produce.
Similarly, Rotimatic has empowered a demographic made of students, professionals, and those who are not very adept at kitchen duties to be able to make their own flatbreads – be it rotis, tortillas, puris, or pizza-base. Since the appliance can be connected to wifi, tracked using the Rotimatic app, and troubleshooting can be done directly from the cloud. 
Health benefits of consuming fresh, homemade rotis
Take a look at the menu of your favorite deli and you're bound to find an array of bread-based bites and baked confectionaries. A majority of them will have white bread – our go-to sandwich bread – or be made of white flour. This staple of childhood lunches is low in fiber and has a lot of preservatives that are only useful for elongating their shelf life and texture. It contains just the white endosperm, which is primarily starch and is completely bereft of the bran and germ of the wheat grain. Its nutritional value is thus very poor.
Packaged tortillas and pitas are also mostly full of preservatives and texture modifiers that have zero nutritional value. Additionally, these have high gluten content which is detrimental to gut health. 
However, the whole-wheat versions of these can be made easily and in a fraction of the time using Rotimatic. Unleavened flatbread such as rotis, puris, tortillas, pizza bases, and pita made of whole wheat have the following health benefits:
It has more fiber and is rich in protein, iron, calcium, potassium, magnesium, and selenium.

The lower starch content in whole wheat bread satisfies hunger pangs for longer.  

Its low glycemic index helps control blood sugar.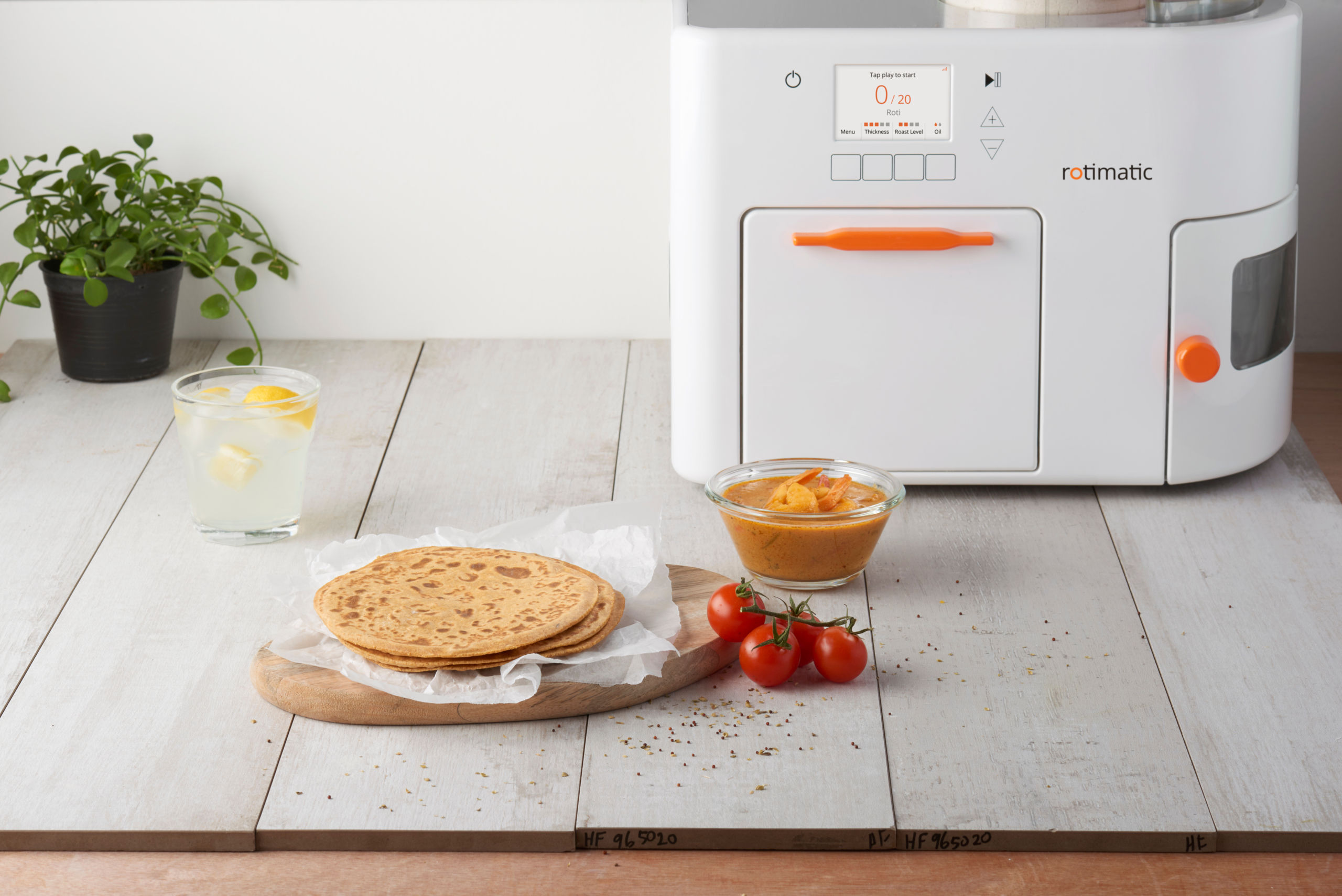 Rotimatic is in tune with the need to make healthy living a priority
The kitchen robot is an essential tool that is bringing in homemade food and therefore nutrition on our table without hassle and labor. Its necessity in this age of technology and grueling work culture is evident in its widespread acceptance across the globe, with the United States making up one of its biggest markets. The brand has already over 70 million units in the first couple of years since it hit the market and has a waiting list of customers keen on making it a part of their lifestyle. Since its inception, Rotimatic has stood for homemade goodness and nutrition, and its visibility has deservedly gotten a boost with being recognized by one of the best-known icons in the nutrition space. 
The post Rotimatic Founder Pranoti Nagarkar Shares Her Vision Of A Generation Of Healthy Youngsters With Michelle Obama appeared first on Rotimatic.