Rotimatic in USA – Divya Swami Attri's Modern Kitchen
Residing in Princeton, New Jersey, one Rotimatic user has seen her roti-making experience swap the rolling pin for just the push of a button. Divya Swami Attri, a visual art educator, an artist, a writer, and a mother, spoke with us about her Rotimatic experience, along with the significance of Rotimatic in USA. Grab a cup of tea and sit back – this one's a lovely read.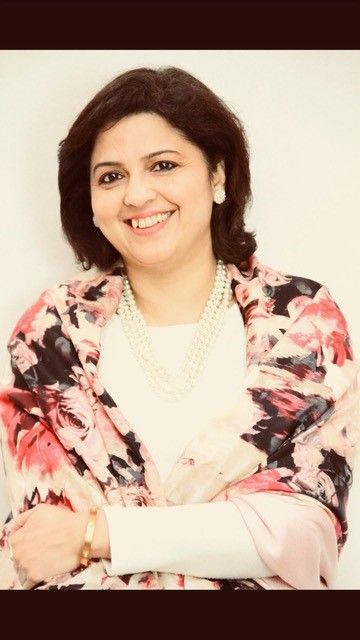 What was your life like before Rotimatic? What was it like growing up and having to make rotis with the family?
Ans: Up until a year ago, making rotis was a long process, a perpetuation of the traditional style of kneading the dough and churning out the round flat disks with a 'Belan'. (Rolling Pin: somewhat still standing as a symbol of power for the traditional Indian mothers!)
My mother made sure that I was well trained in the art of making rotis and gifted me with a slender handcrafted belan made of walnut wood. From the first move we made out of India to the subsequent changes of countries and houses, the first thing that I would always pack with a sense of urgency was the indispensable  "Chakla-Belan". Everything else could be substituted for or had an alternative, but where could I find a walnut wood belan in the village of Stotfold (our first hometown in the UK)! This worried me and so the chakla-belan duo went on traveling with me, packed and boxed to the 12 houses and 4 countries that we lived in in the last 20 years!
Was a home-cooked meal more of a duty, or a creative outlet back then?
Ans: Home cooked meals have always been an integral part of the Attri lifestyle. Back then doing chores definitely felt like a duty, since one had no choice but to do it. Yet sometimes being a part of elaborate meals preps was fun.
Sometimes my sister and I would take turns to make the meals independently and show our creativity through trying out different cuisines and recipes. Of course, the preparations would sometimes go awry or the recipes fall short in taste. So, we had to face the brunt of one of the sharpest critique, our mom, but it all went along in the spirit of learning and enjoying the food.
Even today,  we all live in different parts of the world, but the one common thread of discussion between us is home cooked food! Our WhatsApp group is flooded with pictures of our dinner party spreads, Sunday lunches, healthy breakfast recipes and such. You can imagine when I got the Rotimatic the excitement was palpable to my family, sitting thousands of miles away!
How do you feel about things being different for your daughter, and other children, with a smart and automated kitchen?
Ans: Things have changed drastically for my kids growing up here in US and having the presence of automated devices in the kitchen to work with. Certainly, it has made cooking more gender-neutral. My teenage daughter has taken a back seat from the kitchen these days as my college-going son has taken over the kitchen with a bang! He is learning how to cook these days as he will move into his own apartment soon. Both of them fully realize the benefits of home cooked meals and are gaining independence trying out various things.
My mantra to them is, "Keep it simple but fresh!" I see the delight in my son's eyes when he whips and tosses the food onto the plate before us and when my daughter's fancy platter makes it onto her Insta story we know that she is genuinely happy about her newly acquired skills!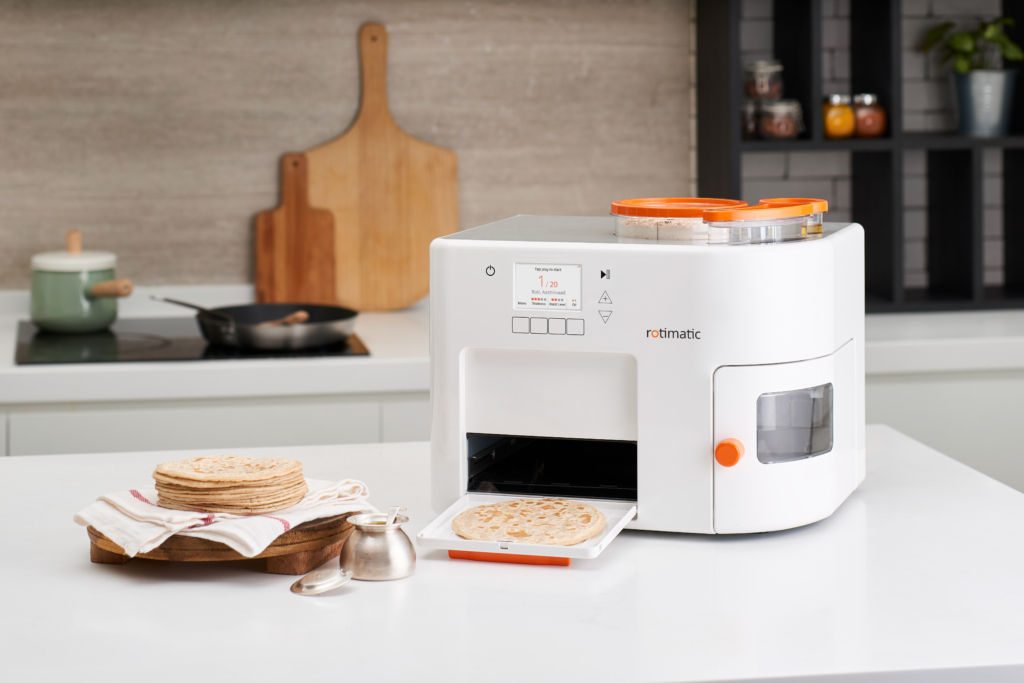 How have rotis remained a big part of your household's diet in the USA?
Ans: As I mentioned before the "Chakla Belan" never left us and moved with every new house and country we move into! My husband travels around the world for work and gets to eat at some of the most exotic and exorbitant restaurants, but the one thing he looks forward to coming home is freshly cooked Rotis; soft on the edges, crispy in the center with a dollop of 'Desi Ghee' pooled in!
It is his comfort food and I find it equally satisfying to serve him hot Rotis fluffed up and served with love. With the launch of Rotimatic in USA, it was a huge relief for me.
How does Rotimatic succeed in reminding you of the taste of home?
Ans: When I first used my  Rotimatic I was a bit skeptical, wondering how a smart machine would replace the touch of a human hand and how will my family react to it. But all of my fears dissipated as soon as the warm whiffs of organic and earthy flavors started filling up my kitchen. The fresh smell of cooking dough brought an immediate sense of well being and comfort to me, filling me with thoughts of thankfulness and gratitude! That powerful moment remains etched in my mind as it was then that I understood myself to be one of the few privileged enough to use such a  machine.
Have your friends, not of the South Asian diaspora expressed interest in the Rotimatic or at least the idea of a smart and automated kitchen after witnessing your Rotimatic?
Ans: Absolutely! My colleagues at work have often found me talking about the convenience of using Rotimatic and find it very interesting to see how much time and importance home cooked food takes for people of the South Asian diaspora. I had invited a few of my non-Indian colleagues for lunch a few years back and had actually given them a demonstration on how to make a roti. They found it very interesting to see the demo but probably never gave it a try. I guess it's time to set up a lunch date soon and this time they can probably see the automated version of making a roti!
This one's trivial! What's the next kitchen chore you'd like to see automated?
Ans: Any chore that machine takes over is very exciting to me. It brings comfort and time-saving value, in the very busy lifestyle we lead. I think that the dishwashers should become more customized and automated enough to load and unload by itself!
This is the first-hand experience of a user of Rotimatic in USA, where the smart kitchen appliance has changed the lifestyle of many households. We're inviting more Rotimatic reviews in USA to be featured on our blog here, so if you'd like a chat, get in touch with us!
The Rotimatic price in USA is at $999, and is currently available in the USA, Canada, UK, Australia, New Zealand, Singapore, UAE, Oman, Bahrain, Kuwait, Qatar, and Saudi Arabia, while we are looking to bring the innovation into more countries in the future. Get yours here today.
The post Rotimatic in USA – Divya Swami Attri's Modern Kitchen appeared first on Rotimatic.