Rotimatic Review – A Market Success, And For Good Reason
The new age kitchen appliance, Rotimatic by Zimplistic, is a bevy of high-tech software and hardware that revolutionizes the age-old art of making flatbread.
If you've been to any Indian restaurant, you've surely noticed an entire section of the menu dedicated to rotis, which is what unleavened flatbread is called in India. It's quite impossible, therefore, to imagine any curry or kebab, be it plant-based or meat-based, to be enjoyed without either phulkas, naans, tandoori rotis, or puris. This dietary staple, sadly, is one difficult task to get just right, especially by unpractised hands, and all the more in a time crunch. This is where Zimplistic's Rotimatic has stepped in and stolen the show by automating the entire process of making rotis with almost zero margins of error. To the billion people in the world consuming rotis as a fundamental part of their daily meals, this is a massive help.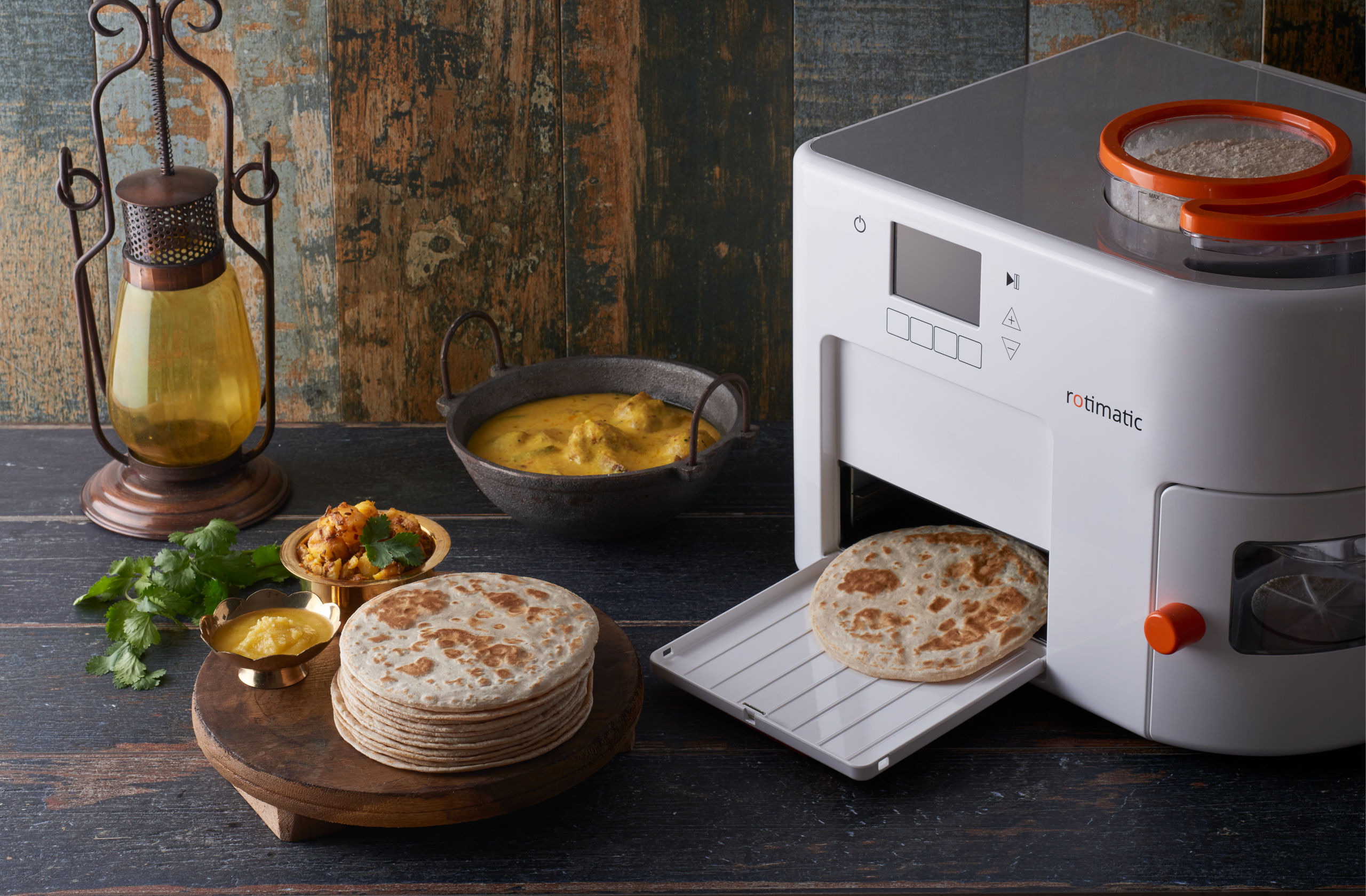 Rotimatic makes preparing rotis ridiculously easy
Traditionally, rotis are made by hand. It involves mixing the base ingredients (flour, water, and oil) in a specific ratio, kneading it to a particular consistency, allowing it to stand for some time before it is rolled and flattened into even discs. These raw discs of dough are then roasted directly on a flame/unoiled skillet or fried in oil. Either way, it is an inconvenience requiring an extensive investment of time, labor, and being exposed to a source of heat. 
Rotimatic self-operates to replicate the entire stated process by implementing state-of-the-art technological features such as AI and IoT. Once you've filled the three containers with flour, water, and oil, and pressed a few buttons in the settings display screen, you can sit back, relax, and let the robot do the hard work. In a matter of minutes, fluffy warm flatbreads are ready to be enjoyed, with the maximum number of rotis in a batch going up to twenty.
Breaking down the layout of the Rotimatic robot
Given that the appliance has been designed by a mechanical engineer and software engineer duo – Pranoti Nagarkar and Rishi Israni – it is rife with a lengthy catalog of hardware and software. The nearly 16×16 inches robot, small enough to fit on a countertop, houses 300 distinct parts. These include 10 motors that correspond to the data collected from 15 sensors. Together, these components modulate the proportion of ingredients that go into the dough, transfer food content from one part of the machine to the other for the various stages of preparation, the pressure applied to flatten the dough into discs, and the temperature at which it is cooked. 
The multiple aspects to making the perfect roti exist because Rotimatic gives its users the facility to choose certain parameters such as the brand of flour for use, oil content, the thickness of the rotis, and the heat at which they will be cooked. What results is a batch of delicious flatbreads that have consistent quality.
Here is an expert's take on Rotimatic
Gizmodo – a design, technology, science and science fiction website with a massive following – recently reviewed Rotimatic and were more than impressed with it. Described as "one of the smartest kitchen appliances around" in the review, it points out how the popularity of Rotimatic's popularity has continued to soar despite its $600 price tag. The reason behind this phenomenon is the years of development and eight new patents that went into the robot before it hit the market. The product sold out within the first of opening its pre-sale orders.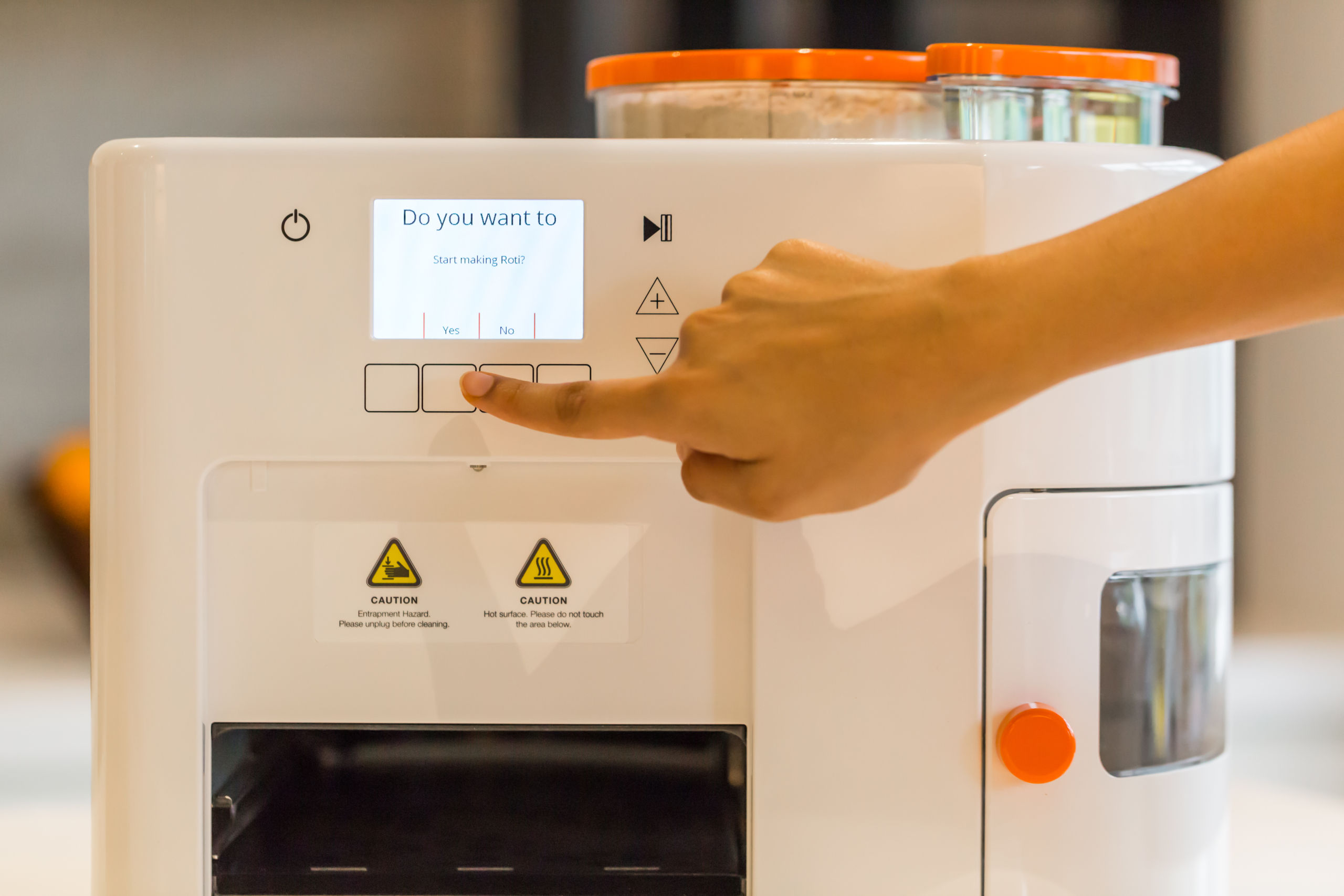 And there's more
Rotimatic does not cease to impress just at making perfect rotis but captivates with the variety of flatbreads one can make using it. Tortilla, pizza bases, and puris are some other flatbreads that can be made using it. Play around with flavors, as long as they come in a powdered form. Pick the gluten-free flour option if that is how you like your carb. The machine is just as easy to clean and maintain as well, given that the developers at Rotimatic can troubleshoot online by connecting to the robot via IoT and WiFi. The automatic roti-maker has immense appeal to the new generation and resonates with the tech-assisted lifestyle they are accustomed to. The Rotimatic is definitely first of a range of intelligent kitchen products we will soon see everywhere. 
The post Rotimatic Review – A Market Success, And For Good Reason appeared first on Rotimatic.