Rotimatic Reviews: What Are Our Customers Saying
Rotimatic has been designed to be an intimate part of our customers' lives and thankfully, it has been a great success. At Zimplistic, it gives us great pleasure to be able to successfully contribute and enrich the everyday experiences of people around the globe. We are always listening and trying to better the Rotimatic experience and you, our customers have been a huge part of the journey. Here are some Rotimatic reviews as shared by our customers based in the United States of America, Singapore, Canada, and United Kingdom.

From kind appreciation, motivation and critical feedback, our customers have been a central part of the Rotimatic movement. Today, on our blog, instead of us talking about Rotimatic, we turn the spotlight on you – our valued customers! Here are top Rotimatic reviews posted by our customers discussing their individual opinions on Rotimatic. All views/opinions are of the reviewers and are based on their personal experiences.
Rotimatic Reviews from Our Customers
These are the top 5 Rotimatic reviews that we have selected from a repository of feedback and testimonials submitted by our users. We will go through each of these reviews in detail to find out what each of our customers love about their next big thing in the kitchen.
US-based Vikas Sharma Shares His Experiences
The first video is a crisp 3-minute overview of Rotimatic in time lapse that takes you through the step-by-step process of unboxing and setting up the Rotimatic. Vikas Sharma, who hails from the United States of America, uploaded his unboxing video which has been super helpful for curious and interested buyers who can now see for themselves what to expect in the box and how easy it is to make Roti with the click of a button.
The best part is the unedited display of Rotimatic's hiccup when the first time the flour tunnel got blocked. But as shown in the video, it is super easy to clean and the A.I. built in Rotimatic helps it learn to make better rotis the next time! Watch the video above to find out what Mr. Sharma thinks of his Rotimatic.
A Review from a Singapore Customer
Musings of a Fun-Sized Drama Queen, a good blogger, uses humour to make some very relevant points about Indian culture and expectations from men and women. But Rotimatic has been churning its bit of gender equality – one roti at a time. According to the blogger from Singapore, it has freed up women's time to pursue their jobs, interests, passions and taken away men's excuse that they do not know how to cook. Now anyone can make rotis with the push of a button!
What she likes about her latest investment is the customization settings. The option of having very little oil in her rotis is a privilege, she says. Plus, she can also adjust the roast and the thickness of the chapatis. Making it perfect for all the members of the family.
Testimonials of a User from California, USA
This review on US-based Sankalp Kohli's channel explains the functioning of Rotimatic in great detail. You can watch the actual loading, kneading and puffing up of rotis in real time and judge for yourself how quick and hassle free the entire process is.
This is by far the most detailed review of Rotimatic we have seen as it captures everything about the smart kitchen appliance. Mr. Kohli, who lives in California, also talks about the price tag and how he thinks Rotimatic is reasonably priced. We launched Rotimatic all over the United States in America at the end of 2016 and the reception has been phenomenal. It is video reviews like these that gives us all the motivation to work harder and make Rotimatic better than it already is.
Review by Cook with Manali
Food blogger Manali on her blog, Cook with Manali, has written a detailed review of Rotimatic as well as uploaded a fun demonstration video on her YouTube Channel. Check out her blog for FAQs and appreciation for the fully automated device. Originally from India, Manali is now a US citizen and runs her food blog from her Seattle home.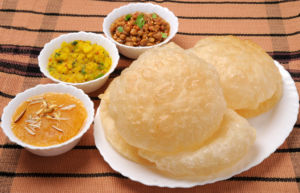 In her blog, she points out the ease of using the machine and cleaning. She has tried rotis and puris with Rotimatic, which has made her life easier than before. A culinary expert, she intends to put Rotimatic on full use as she tries out different recipes. What will come in handy for her is our Facebook Owners group where fellow users share their unique recipes with other customers based in countries like Canada and UK. The group is common for all people who own a Rotimatic.
A Feature from ZEE TV
The last video on this list is a product feature on Zee TV's Tomorrow's World, a show that highlights modern innovations that have the power and ability to alter the world. The feature includes a live demonstration and interview with co-founder Pranoti Nagarkar who talks about the journey of Rotimatic and future plans for upgrading the device.
Have a look at the video above to get a glimpse of what all technologies went behind Rotimatic and why it is being named as the most innovative product in its sector. As many of us already know, it is capable of baking rotis in less than 90 seconds, uses very less oil, and improves its baking quality as and when more rotis are prepared. More on the technologies can be found on our website.
Verdict and Conlcusion
Apart from our customers, it has also been featured by different tech publications such as CNET, PCMag, Fortune, Guardian, Yahoo! and Engadget. One thing common in all their opinions is the relevance of owning a technology that bakes and puffs rotis in one minute at a time when rotis and chapatis are a staple food of a lot of people. Our customers have also voiced their experiences in other sites like Amazon and YouTube, which gives us all the more pleasure because we always love to hear new and unique opinions.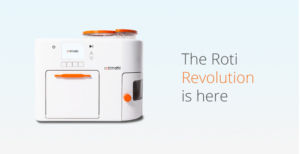 At Rotimatic, the consumer's voice is pivotal to how we take the next step and what are the changes required. These Rotimatic reviews are an important aspect of gaining insight into the life of the customer expectations and experiences. When our users give their first-hand opinions, it gives us enough data from a development perspective. The passionate community of Rotimatic users also discusses their experiments, hacks and tips on the exclusive Rotimatic Owners Facebook Group. We look forward to hearing more from you, your questions, your doubts, and your experiences with Rotimatic.
In the rare case that you have not yet purchased one, we just have one question: what are you waiting for?

The post Rotimatic Reviews: What Are Our Customers Saying appeared first on Rotimatic.