Rotimatic: What, Why and How
Rotimatic is the world's first flatbread-making robot. Roti is a low-calorie, whole-grain, whole-wheat unleavened flatbread that originated in India – a staple food for about a billion people across the globe. Traditionally, rotis are made fresh at home and consumed immediately while they are hot and puffy.
Rotimatic is a dream-like solution designed to mirror human judgement, to make perfect rotis at the touch of a button. Turn it on, load it up, choose your preferences, and you have a fresh roti in just 90 secs. What's more, Rotimatic is an IoT-connected device, once connected to home WiFi Rotimatic automatically upgrades itself with the latest software updates and enables remote troubleshooting capabilities. This means that Rotimatic will keep getting smarter over time and users will be able to enjoy all of the new features instantly, including new recipes such as poori, pizzas and flatbreads.
How Rotimatic works

Making rotis is as simple as Load, Play & Puff

Why People love Rotimatic
It enables healthy eating: Rotimatic gives you complete control over the ingredients, so you never compromise on the healthiness of what you are eating. With Rotimatic, our endeavour is to ensure you don't have to choose between health and convenience.
It's SO easy: Rotimatic makes 1 roti per minute – simply touch to power on, and select how many rotis you feel like having. Plus, it can create perfectly sized dough balls in seconds.
It's completely mess-free: A specially-designed cooking process keeps cleaning limited to few easily washable and dishwasher-safe parts. The curved design enables easy access to these parts.
It's economical: Each roti only costs 5 cents to make. The input containers for flour and water hold up to 15 rotis worth of ingredients.

 
What made Rotimatic possible
Rotimatic is set to revolutionize kitchens of the future with robotics and advanced technology, a result of 9 years of research and development. Equipped with a 32-bit microprocessor running 10 motors, 15 sensors and 300 parts in synchrony. Rotimatic is a powerhouse. It is an evolving kitchen robot with Artificial Intelligence and IoT capabilities. Since it is a WiFi enable device, Rotimatic gets smarter overtime and empowers you to do more and get creative.  With the built-in AI technology, it can mimic human judgement to adjust the proportion of flour & water real time to create a perfect dough ball every time. With industrial-level power and accuracy, it's designed to blend-in with a modern home.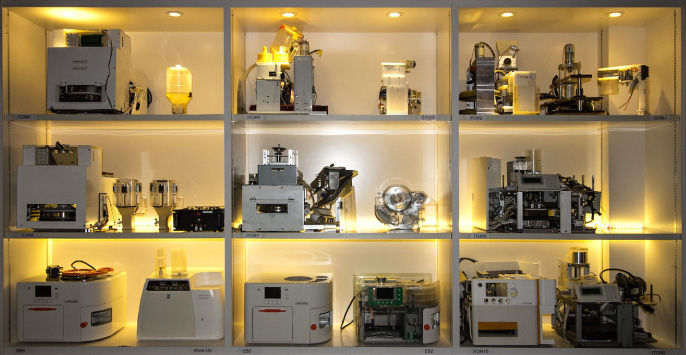 #RotimaticLife
Rotimatic has become an essential part of our customers' lives. Don't just take our word for it, check out their healthy #rotimaticlife at Rotimatic Owners Facebook group. A community board for Rotimatic owners around the world. Here the owners exchange videos, tips, healthy recipes and hacks with each other to optimise the efficiency of their Rotimatic. Some pair their roti with daal and sabzi, and some play around the versatility of roti. Over the last 8 months Rotimatic has successfully served 3 million garam garam rotis across homes in US and Singapore. It has enabled families to enjoy fresh rotis without having to spend a lot of time in the kitchen. Here's to sharing homemade happiness.
More than just rotis
It doesn't end here, Rotimatic automatically upgrade itself with the latest software updates and allows you to add more variety of flatbreads to your table and parties. Pizza, puri, tortilla, masala roti…all with one Rotimatic. A great reason to cook healthy wholesome meals at home.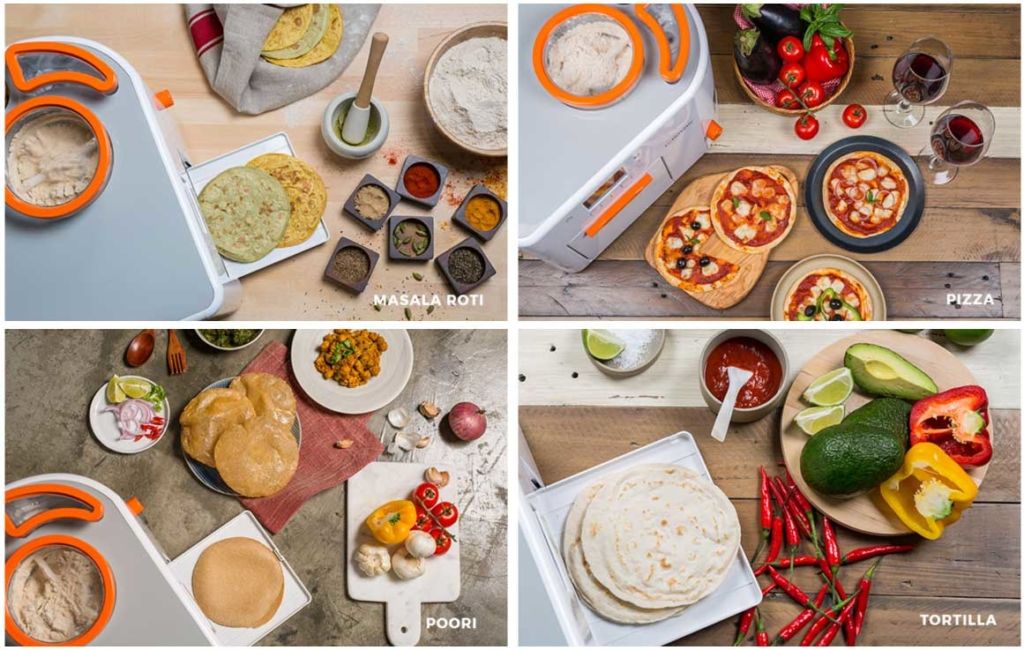 The post Rotimatic: What, Why and How appeared first on Rotimatic.