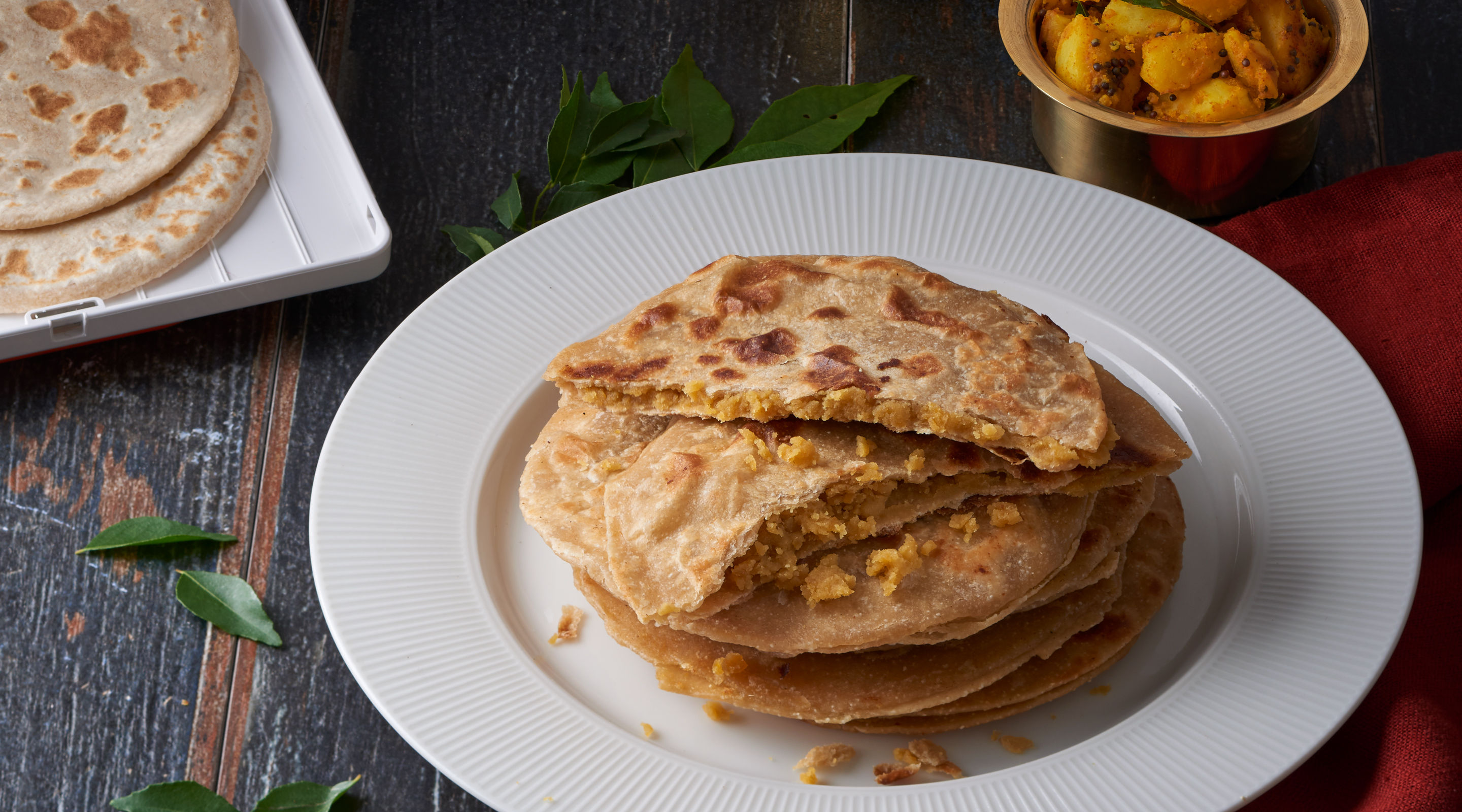 Puran Poli is an Indian sweet flatbread, made differently across different states. It goes by different names like Vedmi, Holige, Obbattu, Poli etc. All purpose flour dough is filled with grated coconut or dal paste (Channa dal or Tuvar dal or Moong dal) mixed with Jaggery or Sugar, cardamom powder, fennel powder, nutmeg powder, ghee then rolled to a flatbread shaped and cooked on a skillet to golden brown. This is a healthy dessert as dal contains protein and fiber.
PREP:
COOK:
SERVES:

8-12 pax
ROTIMATIC SETTING
Flour
Aashirvaad Shudh Chakki Atta
FLOUR MIX
½ tsp
Salt in water container
INGREDIENTS
3 cup
Water for pressure cooker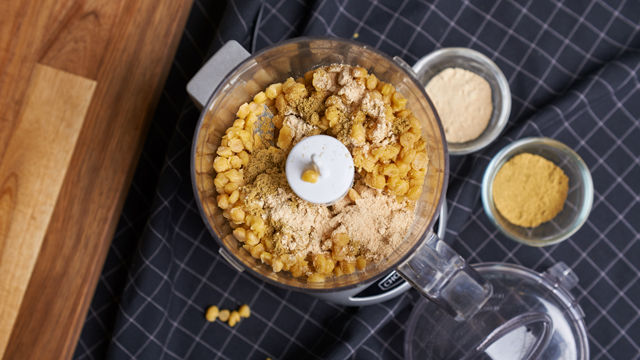 1 Wash and soak peas in water for 30 minutes. Pressure cook peas with water and saffron for 10 minutes or until soft. Drain the peas. Pulse the peas, fennel, ginger, and cardamom in a blender for 30 seconds or to desired texture. Try it smooth or chunky!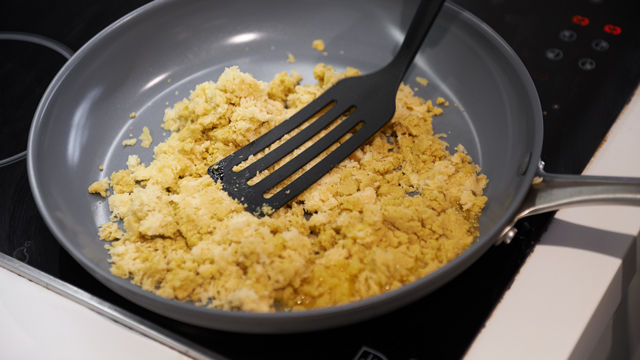 2 Warm ghee in a pan on medium low. Cook the blended pea mixture and jaggery/sugar in a pan till it is thick enough. Let the mixture cool and roll it into balls roughly the size of Rotimatic dough balls.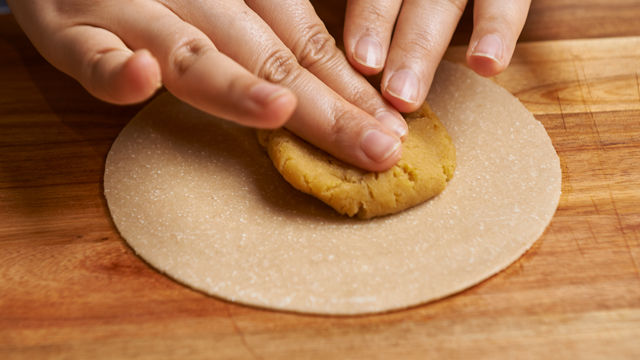 3 Make Puris. Grease your prep area with some ghee. Spread one ball of the filling to the edges of a puri disc.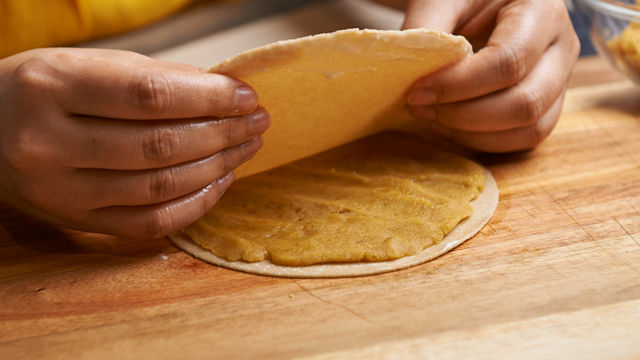 4 Place a second puri on top and seal the puran poli. You can use water, water-flour mixture, and/or a fork.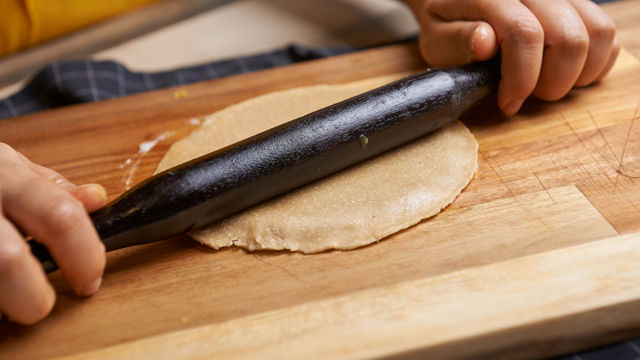 5 Rub a thin layer of ghee on both sides and roll the puran poli to even out the filling.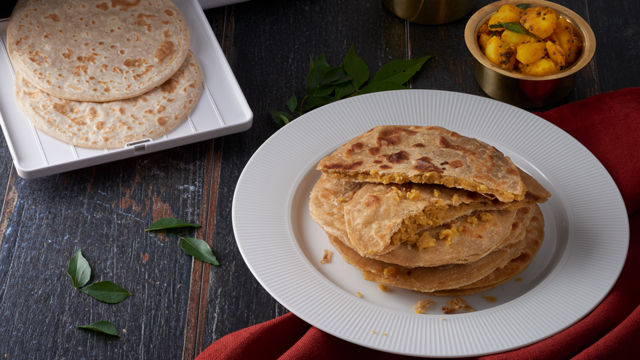 6 Add ghee to a skillet over medium and cook the Puran Poli. Flip the Puran Poli when bubbles appear on top and cook for the same amount of time as the other side. Serve warm with your favorite sides!
You may also like...

rotimatic
Buy Now
Type in your email address. We'll send you instructions for resetting your password.
You have been sent an email with new password