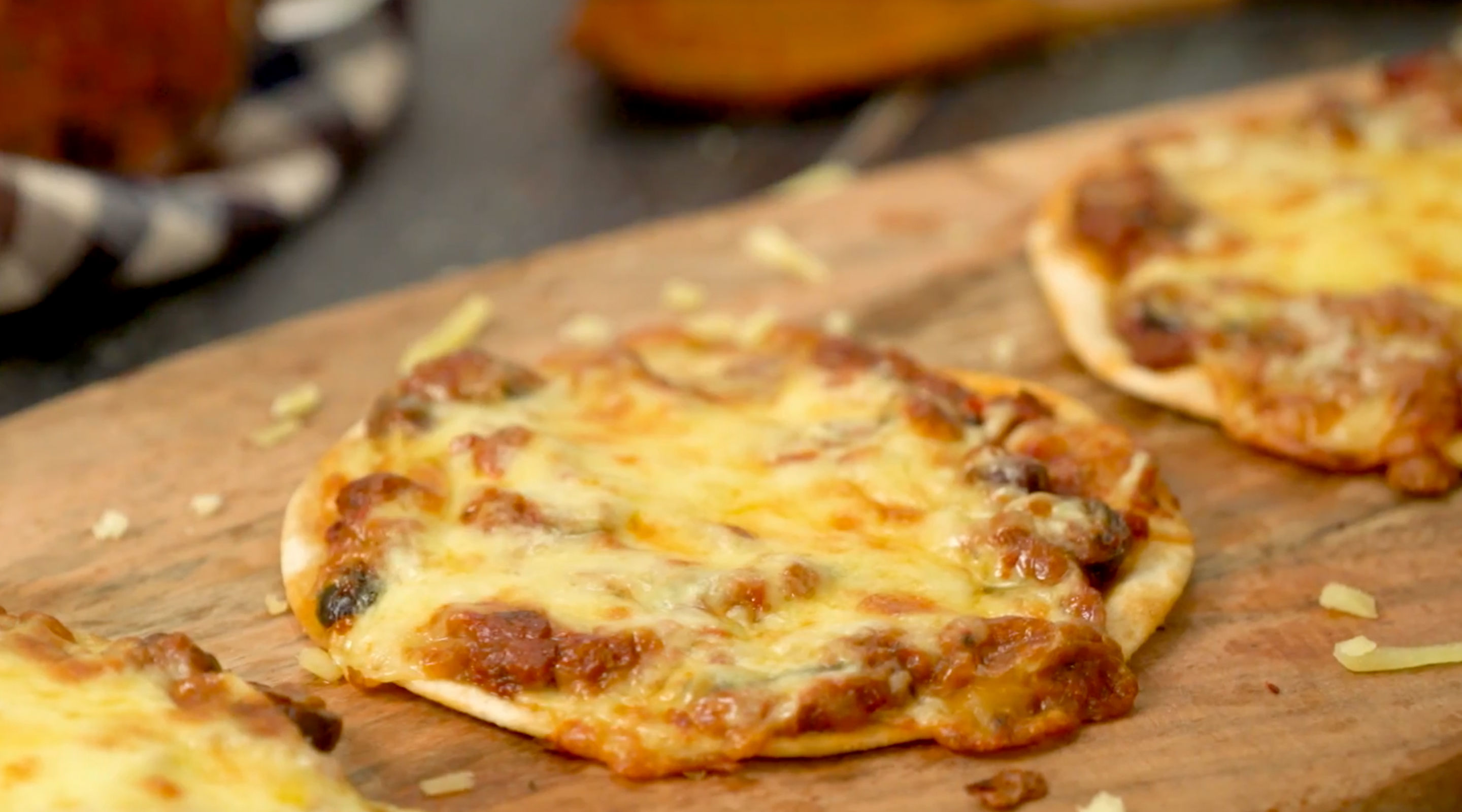 ROTIMATIC SETTING
Flour
Aashirvaad Select Whole Wheat
FLOUR MIX
2 cups
Aashirvaad Select Whole Wheat Atta
INGREDIENTS
2 Pcs
Large Red Bell Pepper
5-6 Chopped
Fresh Basil leaves
1/4 Cup
Mix of green and black olives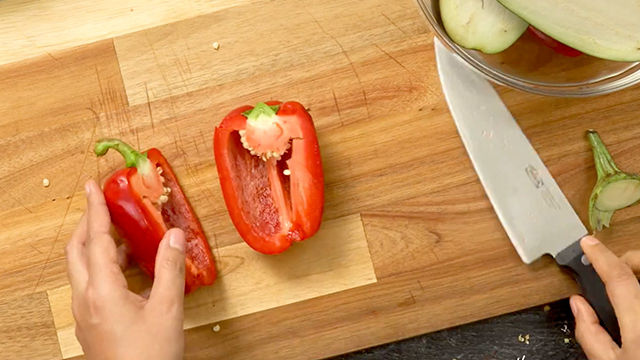 1 Cut the bell peppers and eggplants into halves. Preheat the oven to 200 C for 5 mins.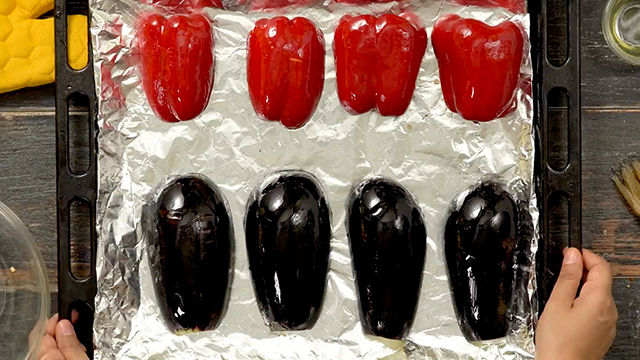 2 Line a Baking tray with aluminum foil. Spray olive oil on it. Place the half cut red bell pepper and eggplants with the outer side facing up. Spray little olive oil on the veggies. Grill it in the oven for 40-45 mins until the skin is charred.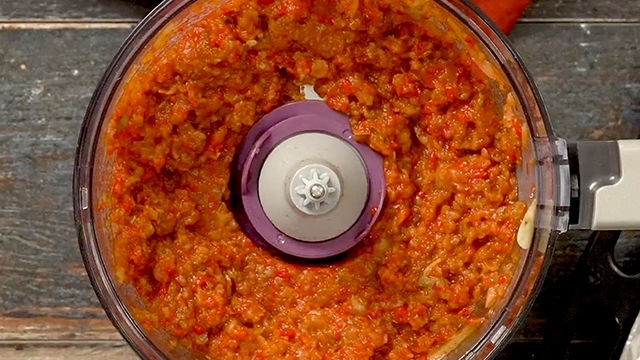 3 Remove from oven and let it cool down completely. Remove the skin to get the vegetable pulp. Mince the vegetable pulp in a food processor.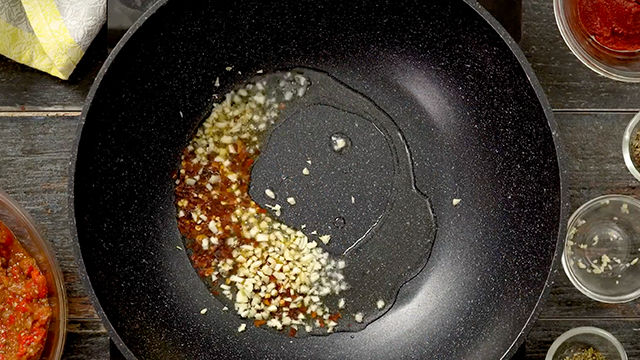 4 Heat Olive oil in a non stick pan. Add chilli flakes and minced garlic. Sauté for a min. Add the minced veggie pulp to this and stir.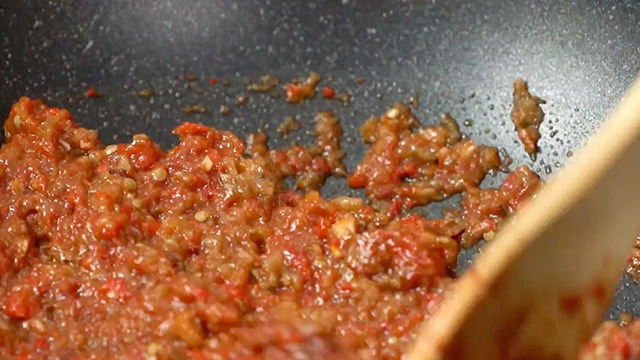 5 Add tomato puree, dried oregano and Basil leaves and mix well. Allow it to cook for at least 45 mins in low flame. Keep stirring once in 5 mins to avoid burning.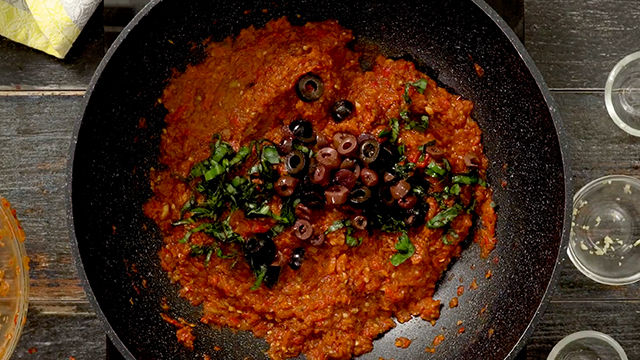 6 Add Salt, green and back olives, fresh basil leaves and mix well. Cook for another 5 mins. Remove from flame, the veggie spread is ready for use or bottle it and refrigerate it for 2-3 days. If refrigerating it add 1-2 tbsp of olive oil to it, mix and store.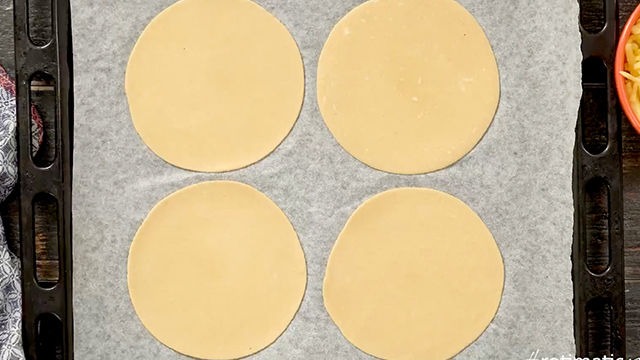 7 Make Pizza base using Rotimatic. Keep the Pizza base on a Baking tray lined with Baking paper or you can use pizza stone (if using pizza stone, preheat the stone 30 mins in the oven, assemble the pizza on a pizza peel and then slide it on the stone carefully).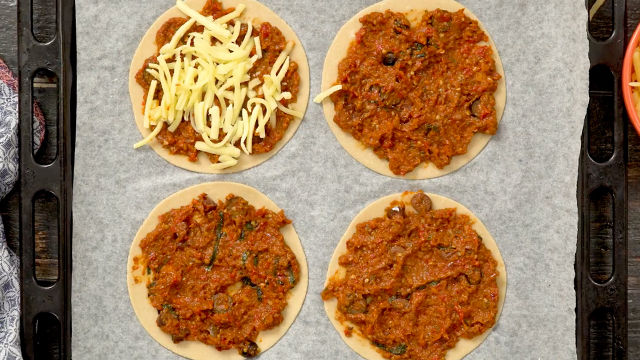 8 Spread the veggie spread evenly all over the pizza base. Spread the grated cheese on the top of veggie spread and bake it in the oven for 8-10 mins.
You may also like...

rotimatic
Buy Now
Type in your email address. We'll send you instructions for resetting your password.
You have been sent an email with new password