Say No To Bread, Rice, and Pasta With Rotimatic
Traditional Indian rotis are superior in nutritional value compared to rice, pasta, and bread preparations, and are not much easier to make with Rotimatic.
Rice, pasta and the multitude of bread has become a crowd favorite. All it's consumers why, and you'll get answers that point out flavor and health benefits over whole wheat rotis, puris, and paratha. But how accurate is this assumption? Let's start by considering the case of bread.
Roti is healthier than even the supposed healthy variety of bread
There is a misconception that brown bread is better for health than rotis. This idea has been found to be based not on science but rather on myths. It does not require a great deal of intellectual hard work to understand this. Consider the base ingredients for rotis – whole wheat flour or multigrain (jowar, ragi, bajra, soya beans, chickpeas, etc) flour, oil or ghee, and water. These ingredients individually hold a bulk of nutrients as well. Bread (the store-bought variety) on the other hand are primarily made of refined or white flour, even in the case of the whole grain variety as of often mentioned on the pack itself. Bread also often contains added sugar and salt to enhance flavor, artificial coloring agents, yeast and preservatives to prolong its shelf life. 
The calorie count of roti is up to a healthy number
Many a time consumers are misled by claims of certain varieties of bread, such as brown bread to have lower calories as compared to rotis and it's variants. Brown bread, vastly believed to be made purely of whole grains, invariably contains added oil to maintain its softness. Overall, the difference in calories between the two is barely by a few numbers.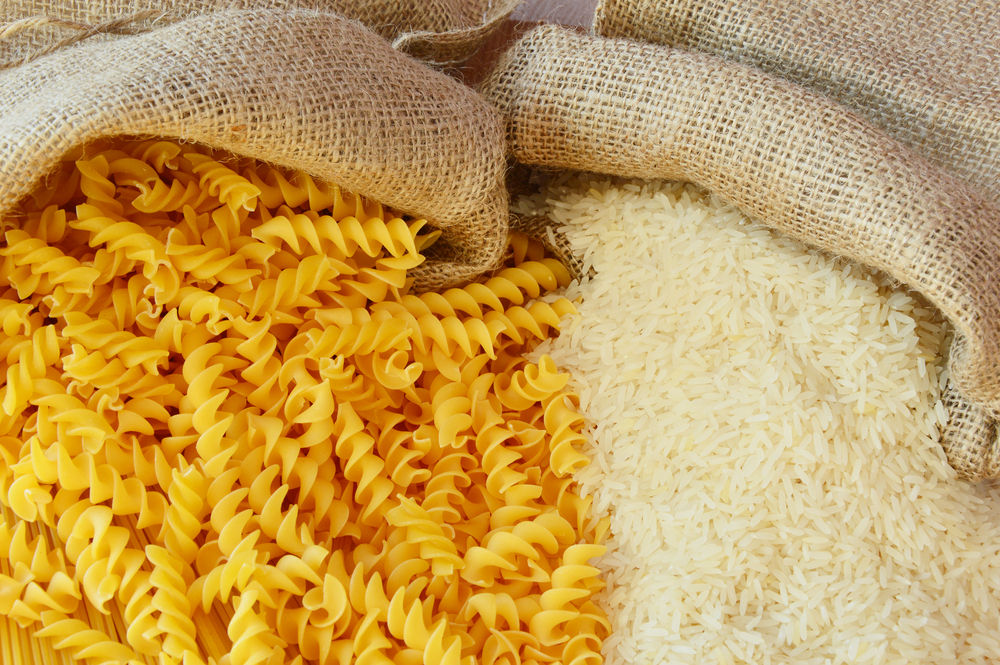 Rotis over pasta and rice
Coming to pasta and rice, it is once again obvious that there are variants of these that are nutritious. However, the options we are generally drawn to choose are the ones that are most readily available, can be stored for several weeks or even months, and are the easiest to cook. Add to that our tendency to not compromise with taste and to put in the least amount of time and effort to prepare this food, the pasta and rice we pick are highly processed and rife with preservatives. The advantage of consuming these is barely any better than consuming factory-manufactured white bread.
The nutritional content of rotis can be augmented
Another factor that should be considered when discussing why rotis are a better bet than bread, pasta, and rice, is the versatility of the base ingredients of the traditional Indian flatbread. Rice, bread, and pasta are normally always made of polish rice grains and refined flour respectively. The nutritional value, therefore, remains the same in every instance of its preparation. On the contrary, the base ingredient of a roti – whole wheat – can be mixed with flour of other grains such as soya, ragi, bajra, etc to enhance its nutritional value.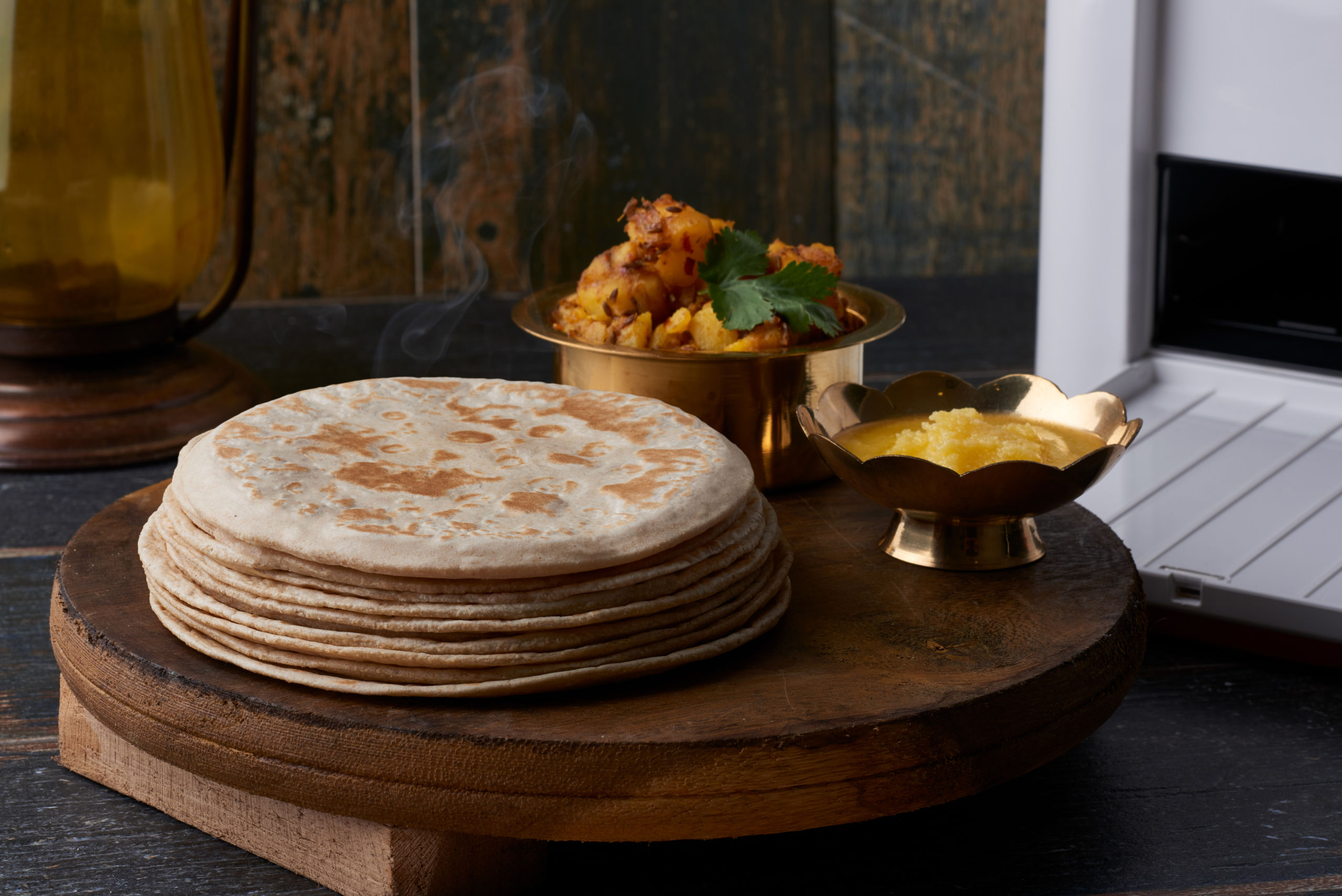 Now opt for rotis over the rest
So what makes us choose rice, and ready-made pasta and bread over rotis despite its lower nutritional value? The primary reason to most consumers turned out to be the effort and time it requires to make homemade rotis. The process requires measuring out the perfect amount of ingredients, kneading the dough to an optimum consistency, rolling out evenly thin  accurate discs and then roasting them over a flame or a burning hot skillet. The entire process may take about an hour, and since rotis are made of pure ingredients, they must be consumed within a short time as they lose their quality very quickly. This means that for one who provides rotis for more than one meal a day which is the norm, the hour-long process has to be gone through multiple times a day. It actually is too much to ask of a person who has a career or other interests to balance as well.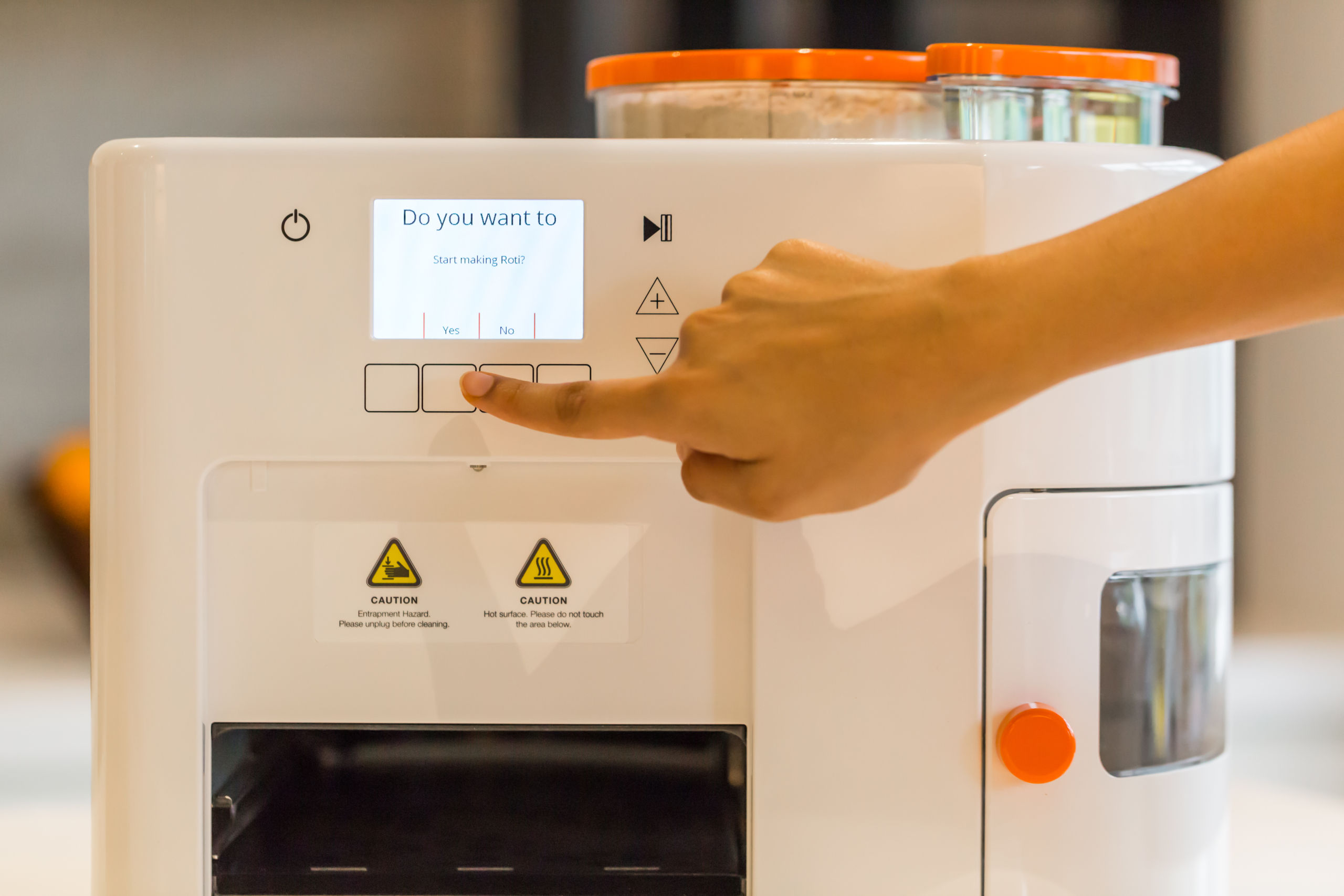 Is there an easier way to make fresh rotis
Thankfully, modern technology off finally catching up to address this issue. The best example would be rotimatic which has taken over the world by storm. The fully automatic roti maker by Zimplistic makes high-quality fresh rotis in a matter of minutes. It does so using high-tech features such as AI and IoT and has 200 moving parts including 10 motors and 15 sensors that are controlled by a 32-bit microprocessor. The sleek kitchen robot allows users to customize their rotis by selecting the thickness of the rotis, it's oil content, level of roasting, and the number of rotis to be made in a batch. Rotimatic users can't cease laud the consistency of the quality of the rotis the appliance makes, and the time and effort it has saved them on a regular basis. 
Rotimatic is widely available
Rotimatic has garnered a community of tens of thousands of happy customers all over the world. While its biggest market is in the United States, the company founded in Singapore has a presence in Australia, New Zealand, Middle Eastern countries, the United Kingdom, and several other countries in the European continent. Its popularity is attributed to the many options its frequently updated software gives in terms of the flour used to make the flatbreads, and the choice of flatbreads itself. Rotimatic also makes perfect tortillas, pizza bases, and puris as well. Counting over 70 million rotis made using Rotimatic, the ability to make the fresh and healthy alternative to other forms of staple carbohydrates in a breeze has clearly facilitated its greater consumption.
The post Say No To Bread, Rice, and Pasta With Rotimatic appeared first on Rotimatic.